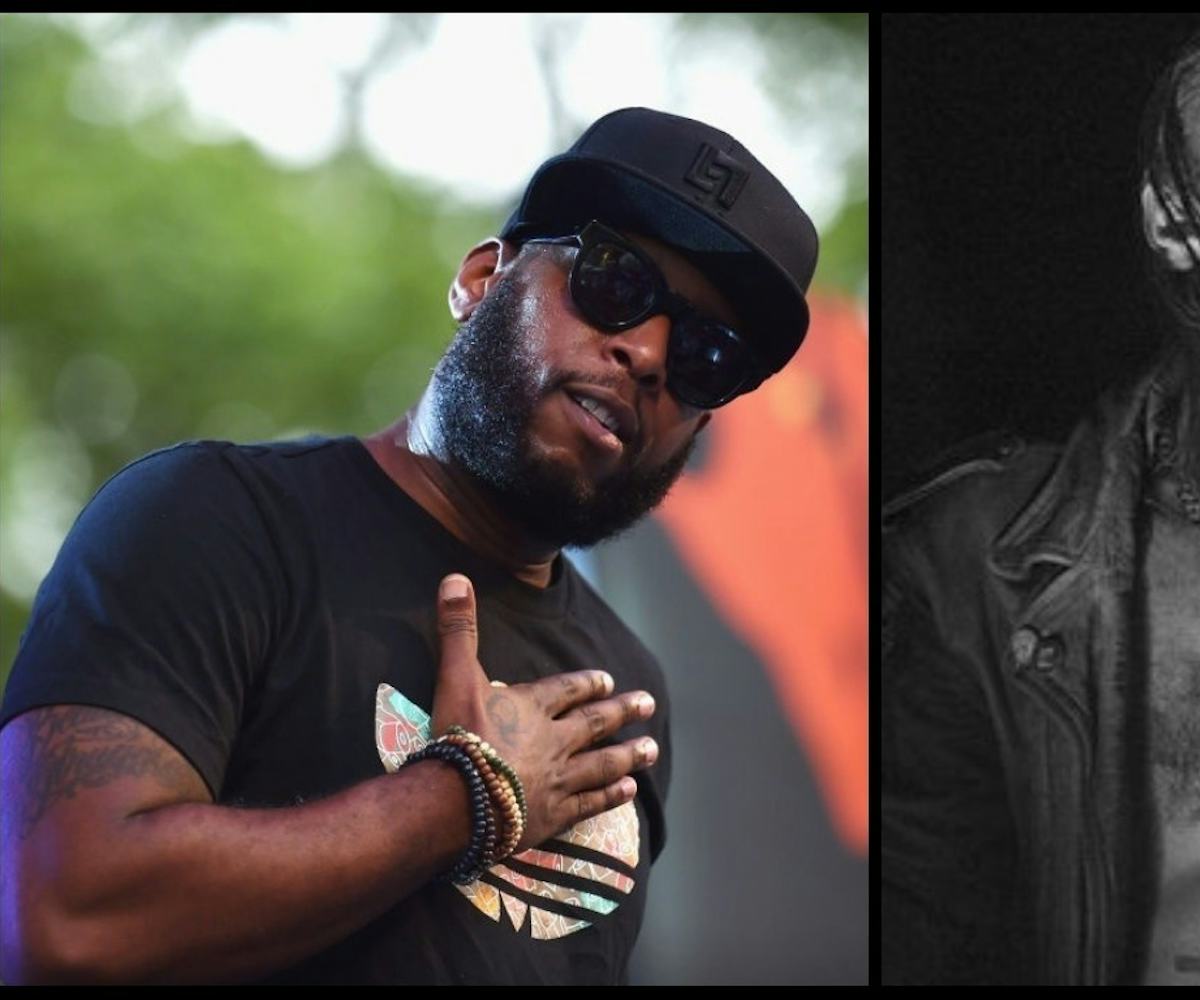 Courtesy photo
Talib Kweli Canceled A Show Because The Venue Also Booked Controversial Band Taake
What responsibilities do music venues have when booking artists?
Artist and activist Talib Kweli was scheduled to perform at Kansas City's noted venue, The Riot Room, tomorrow, February 21. Today, Kweli announced he will no longer be doing so in light of the venue also booking a performance by Taake, a Norwegian black metal band with a history of white nationalist stunts and anti-Muslim lyrics.
In a press release sent earlier today, Kweli says:
My position is that the venue should not want to host that band whether the band canceled or not, and should issue an apology for even booking the band. The response I received was that the venue did not want to choose sides between a band that sympathizes with racism and bigotry and me. I think it's time to choose a side. I find it appalling that The Riot Room refuses to apologize for booking this band. I wouldn't feel safe bringing my team, family, and fans into a venue that is sympathetic to white nationalism, so I've canceled the show. It's a shame because I was really looking forward to performing in Kansas City.
We've reached out to both Kweli and The Riot Room for further comment.
Kweli's initial statement brings up a good point, though. How much responsibility do venues have in booking artists and fostering a safe, live music experience? Unlike the Riot Room, a handful of venues that originally booked Taake on their current tour have dropped the act's performance from their lineups. New York City's (Le) Poisson Rouge canceled its Taake booking following the discovery of the band's past, telling Brooklyn Vegan "It is our mission to create a safe space for everyone in our community and this show does not meet that standard." Chicago's Bottom Lounge has followed suit, canceling Taake's March 30 show after being "previously unaware" of the band's controversial stage shows. Taake's opening act, King Dude, also dropped out of the tour saying they do not "endorse a setting that allows hate to happen."
Meanwhile, Los Angeles's 1720 Warehouse still has Taake on its billing for an April 7 show. In a since-deleted tweet, co-founder Travis Richter said the venue booked them without knowing about their history of using Nazi imagery. Richter adds, "Apparently it was done in the past and [for] purely shock value for their show." He cited that the band has since apologized which leaves him wondering what to do.
Indeed, what is a venue to do? The instance many AntiFa organizations are citing and using to protest Taake's tour happened over a decade ago in what can only be described as a very poorly thought-out trolling by the band's frontman Hoest. (At a 2007 show in Germany, Hoest appeared on stage with a swastika painted on his chest; he has since issued a statement saying he regrets the decision.) Regardless of whether the band has apologized and learned their lesson, venues now face a greater possibility of protesting outside the spaces on the night of Taake's respective show, which has the potential to further create an unsafe concert-going environment. "My fear now is that violence might occur," Tom Gaffey, the manager of the Phoenix Theater in Petaluma, California where Taake is slated to perform in early April, told Newsweek. "It's not about whether or not I want to see a band. I'm concerned about whether or not the show will be safe for customers."
Now, venues like the Phoenix Theater and 1720 Warehouse are in a position where not canceling a performance by a band like Taake will result in their venue being accused of enabling a white nationalist agenda and canceling would put them in the corner of "[caving] to AntiFa pressure." That said, the well-being of any audience should be priority number one for any venue. Full stop. From there, a little research into an artist's past is essential to get the booking ball rolling.