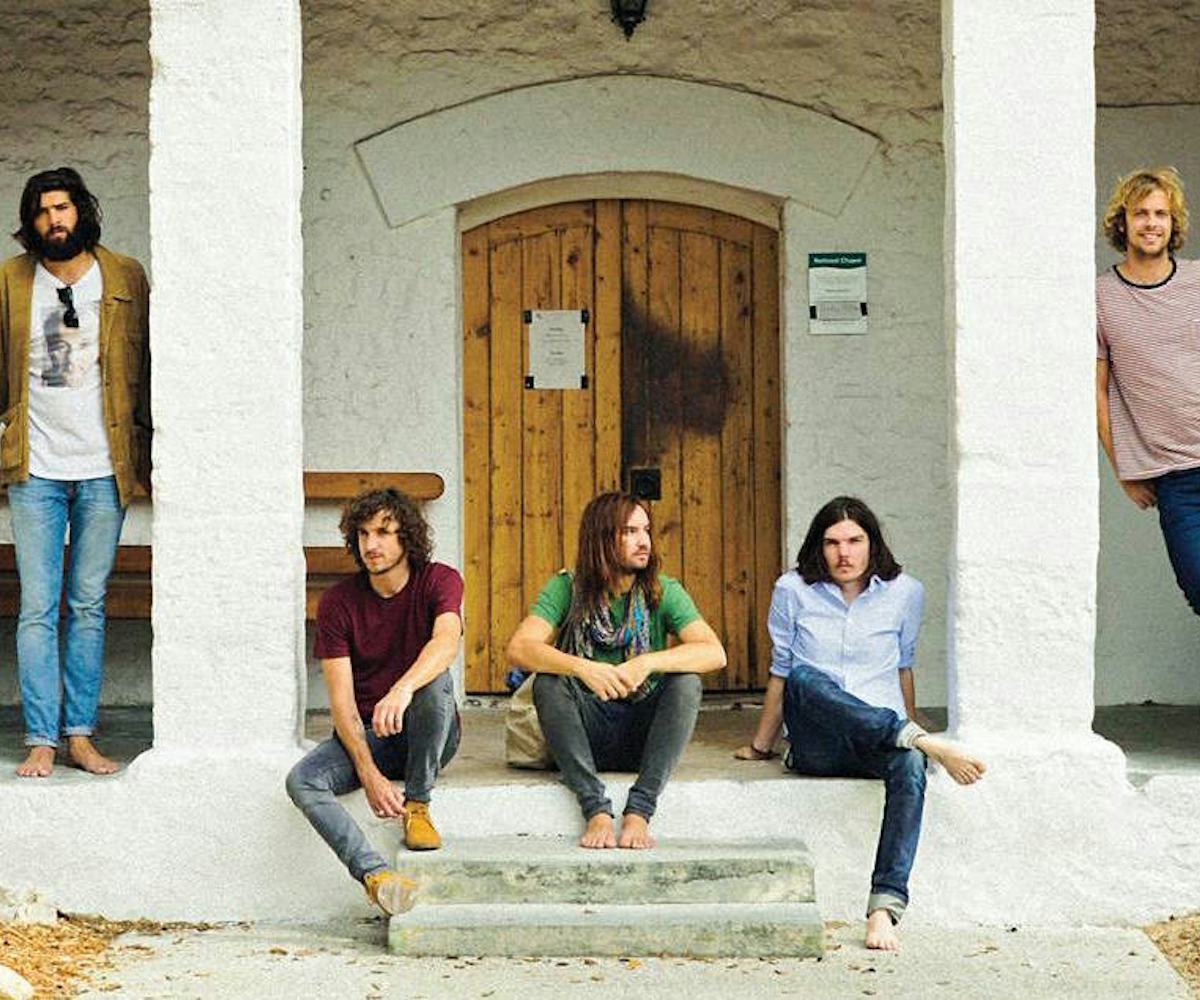 photo courtesy interscope
stream the new tame impala album, like, now
one of the best albums of the year so far
Over the last few weeks, Tame Impala has been doling out select bits of its new album Currents on the 'nets. "Cause I'm A Man," "Let It Happen," and other tracks are out there for anyone who wants to hunt them down. Now, all those and more are but one click away thanks to NPR Music's stream of the whole, damn thing.
And what a stream it is! It's a little poppier than previous releases, and, fingers crossed here, a little more engineered to allow one of our favorite scenester bands to get a bit of that all-important crossover appeal (Kevin Parker and company surely deserve it). 
Don't be too concerned that this is Tame Impala breaking cute, however. The misery and isolation stacks up track after hummable track. But don't take our word for it. In its effusive review, Pitchfork says, "Nearly every proper song on Currents is a revelatory statement of Parker's range and increasing expertise as a producer, arranger, songwriter, and vocalist while maintaining the essence of Tame Impala: Parker is just as irreverent working in soul and R&B as he is with psych-rock." How could you not stream that?