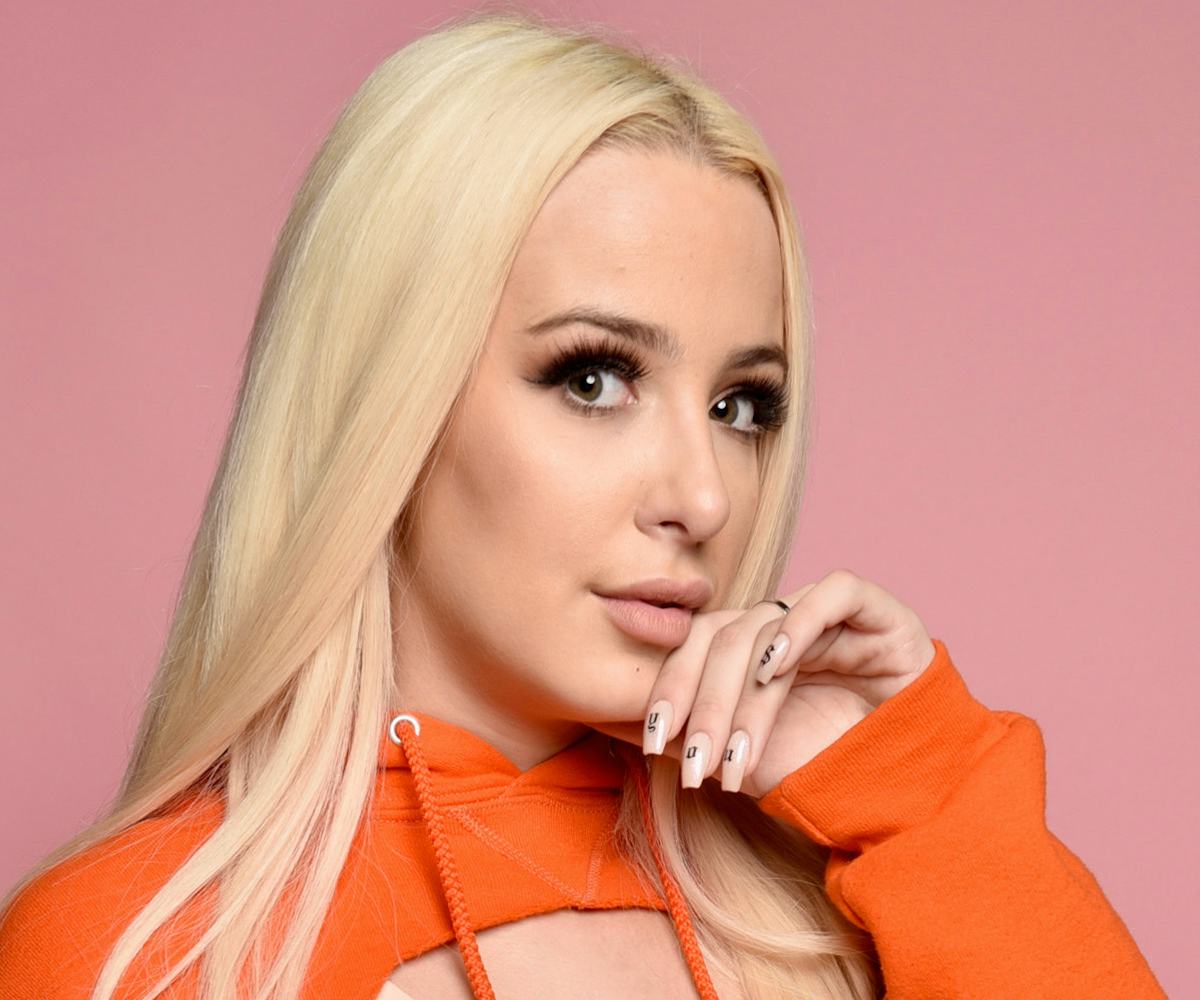 Photo by Kris Connor/Getty Images
YouTuber Tana Mongeau's Convention Was A Fyre Festival-Level Fiasco
Mongeau apologized to fans and attendees
Over the weekend, YouTuber Tana Mongeau's convention was shut down after an unexpected amount of people showed up.
Billed as an alternative to VidCon, TanaCon was created by Mongeau to address her own grievances with the YouTuber-focused convention. Outlined in an hour and a half-long video called "Why I Won't Be Attending Vidcon 2018: A Rant," Mongeau alleged that VidCon wouldn't give her a "Featured Creator" badge for the past two years—meaning she wasn't permitted the extra security measures that would allow her to move around the conference without getting mobbed by attendees. She claims she was asked to leave previous VidCons after large groups of fans surrounding her created safety hazards. Thus, the idea for TanaCon was born.
The inaugural TanaCon—which was supposed to take place on Friday, June 22, and Saturday, June 23rd—promised panels, music shows, and meet-and-greet opportunities with celebrities like Shane Dawson and Bella Thorne. However, after an unprecedented amount of people showed up to the 5,000-person-capacity space at the Anaheim Marriott Suites hotel for the "free" convention (which, according to The Verge, actually meant that you could either buy a $1 general admission ticket or a $65 VIP ticket) on the first day, TanaCon had to be cancelled.
Before the cancellation though, reports of thousands of fans stuck in line outside—sans food or water—began cropping up, with some alleging that they got sunburnt after waiting to get into the hotel for hours without shelter from the sun. Fans were also apparently told to arrive at the venue between 6 and 8am to register for the event, though people were reportedly not allowed to start entering the building until about 9am. Not only that but once the event was underway, scheduling issues, capacity limitations, as well as problems with the organization of the convention's activities became a huge problem. According to BuzzFeed, it eventually got to the point where the police were receiving calls from concerned parents and hotel staff "while they were locked away, hiding from the crowd."
Despite the first day's chaos, Mongeau took to her Twitter to thank fans for their support and say that the issues stemmed from the fact that there were 20,000 attendees, but that she and her team would be moving TanaCon to a "new venue within minutes away from this one that holds an extra 5,000 people," and that they'd be resuming the next day. 
However, on Saturday morning, Mongeau's management company Good Times announced that TanaCon was completely off. Naturally, the backlash to the event was swift, with some comparing it to the infamous Fyre Festival.
On Sunday, Mongeau finally addressed the criticism, apologizing for being "an idiot" and saying they'd be issuing refunds. "My intentions with Tanacon were incredibly pure & i truly thought that i had everything on lock," Mongeau wrote, "i truly apologize for not executing it better." See her full Twitter statement, below.