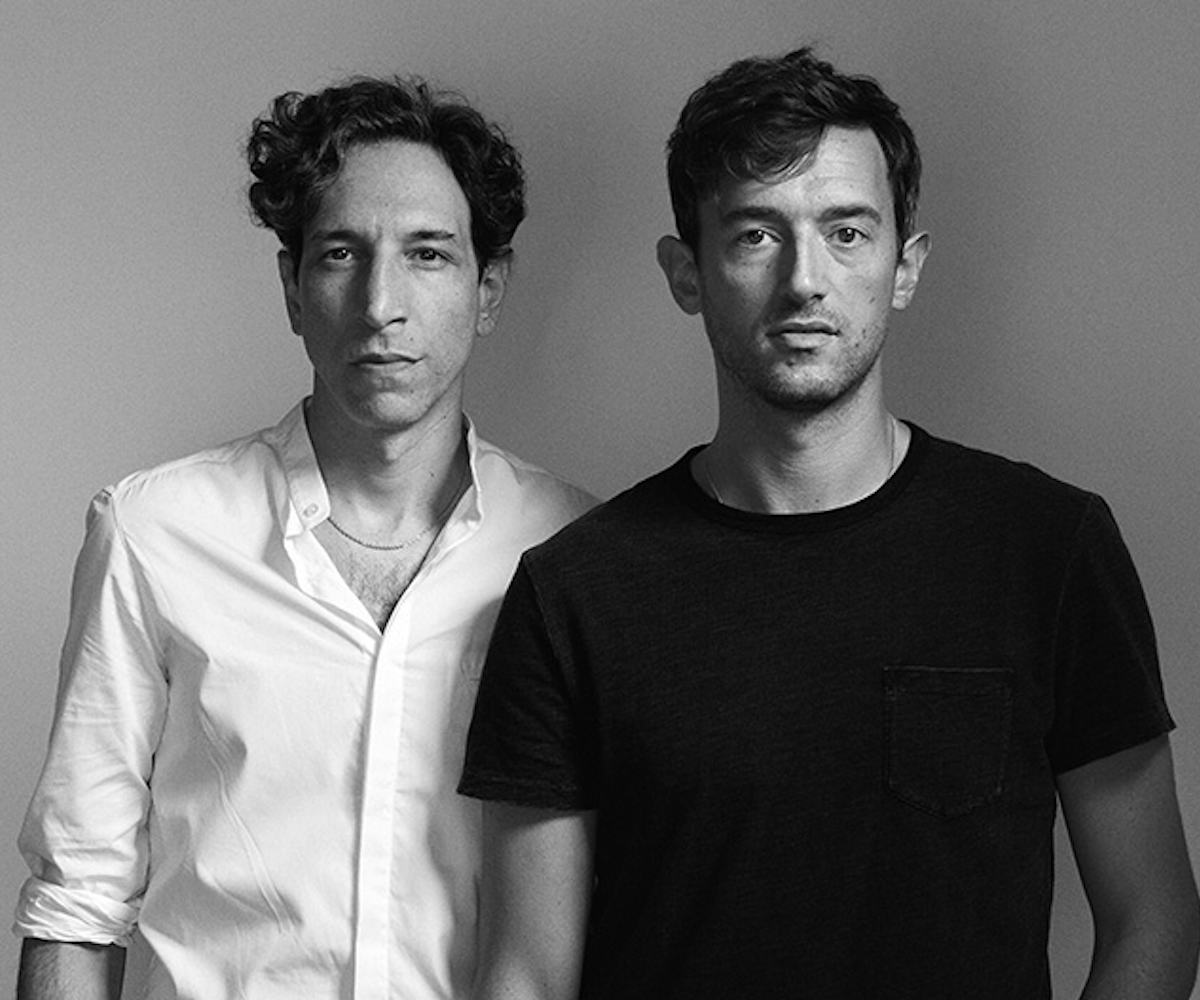 Photo: Courtesy of Matador Records
tanlines' new album was worth the wait
'highlights' delivers in spades
"All this time we waited was just to prove we could have it all," Eric Emm sings on "Palace," the third track off Tanlines' sophomore album Highlights (out May 19 and streaming here). On the surface, "Palace" is a song about finding that significant other, that one true soul mate. At its heart, however, is patience—a quality Tanlines seems to inherently possess. It's been over three years since it released its debut album Mixed Emotions, and all that time has, indeed, proved the duo could, to a certain extent, have it all.
Highlights is not your four-to-the-floor indie-electro album. There are dance elements ("Slipping Away," "Pieces," and "Thinking"), but that has never been Eric Emm and Jesse Cohen's goal with Tanlines. Liked Mixed Emotions, Highlights could've easily been this big-sounding album. Instead, there's an intentionally restrained ease to it. It's like Emm and Cohen see the road they could travel on, but choose to stay where they are because it's comfortable. And that's fine—great, even. There are enough subtle signs of growth and maturation on Highlights to keep the boys far away from the dreaded sophomore slump. Tracks like "Running Still," the album's seventh track, glisten with Radio Dept.-like influences (a welcomed sound, to say the least) that tackle the paradox of growing older; we grow up, but we don't necessarily get wiser. The question "What are you running for" lingers over the final third of the album where one dance track ("Thinking") fades into the triumphant rise above the existential crisis anthem "If You Stay" before rounding out with "Darling Dreamer." 
By the time the final song finishes, there isn't much left to do but admit there is still much waiting to be done. The last lines of the album are "wait for me," after all. But there's optimism to the request. It's not some desperate call to action, but a tolerant one. "Everybody's talking about the numbers and days," Emm says on Highlights' second to last track, "but I think I can get ahead of it all 'cause I'm all done hiding. I've shed all my fears." Where that leads and what that means is not inherently known, but fingers crossed it won't take another three years to find out.
Keep up with Tanlines this summer during the NYLON Guys Music Tour Presented by Original Penguin!