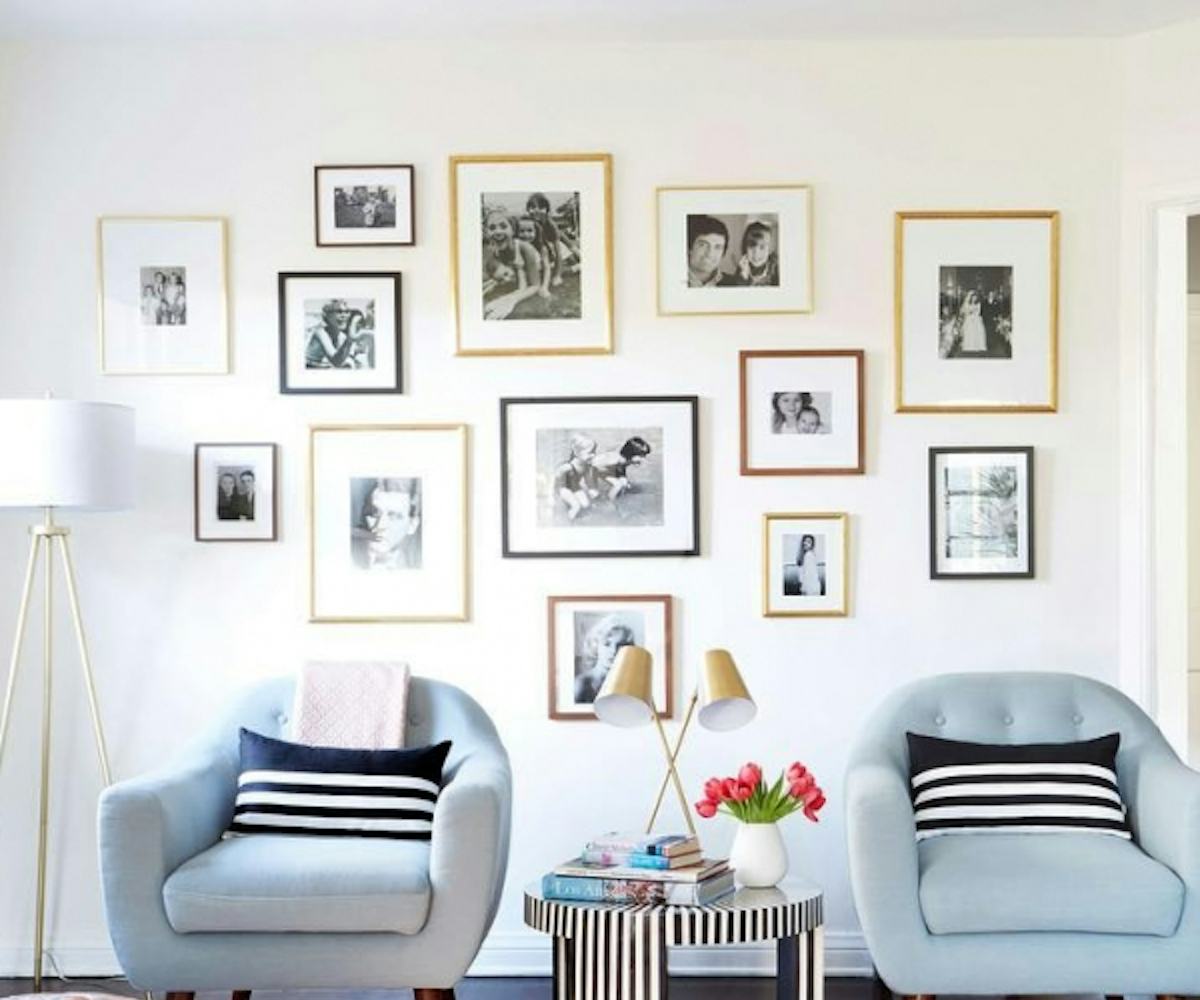 What Interior Designers Buy From Target
From our friends at The Zoe Report
Curated by Rachel Zoe and her team of editors and stylists, The Zoe Report is not only your stop for all things fashion and beauty but all-around lifestyle as well. Check out their site for everything from shopping tips to dating advice, to the latest in celebrity news.
As you likely know by now, we're huge fans of Target and often round out our wardrobes with the retailer's affordable, expensive-looking pieces. And fashion is far from the only area where the cheap-and-chic mega-store is useful—we rely on Target to fill our homes with stylish decor and furnishings that are major steals as well. To aid us in curating the best of the retailer's offerings, we enlisted the opinions of some of our favorite interior design gurus. Here, seven things these experts think you should buy from Target ASAP.
Laurel & Wolf Designer Kimberly Winthrop
"I'm loving this metal table lamp from Target. It has clean, simple lines and I love the brass shade," says Laurel & Wolf Designer Kimberly Winthrop. "It's a nice departure from what you typically see at Target."
Threshold, Metal Table Lamp, $50, available at Target.
Emily Henderson
"Inspired by the '70s (like me), this pillow is oversized, cozy, and has so much character, all while being versatile enough to use with almost any style," says Emily Henderson. "When I saw it on the shelves I snagged two, for no reason other than I needed to own them and I knew that I could use it in so many projects."
Threshold, Cream Linen Stripe Oversized Throw Pillow, $23, available at Target.
Consort Designer Mat Sanders
"I love the vintage and luxe feel of the brass frame with the leather top," says Mat Sanders from Consort. "It will never go out of style and only look better with age."
Nate Berkus, Equestrian Side Table, $90, available at Target.
Homepolish Designer Megan Hopp
"This chair and ottoman duo are the perfect solution for creating that super-cozy nook," says Homepolish designer Megan Hopp."I like to layer blanket and pillows atop the piece for an extra dose of comfy."
Threshold, Wicker Accent Chair, $100, available at Target; Threshold, Rattan Stool, $60, available at Target.
Laurel & Wolf Designer James Tabb
"I think [this pillow] works well because it has a more natural texture and pattern but is still modern and edgy," says Laurel & Wolf designer James Tabb. "It would be at home on a large sofa as an anchor to smaller cast members, or as a backdrop to a cozy bed. The color is neutral with high contrast, so it really makes a visual impact."
Threshold, Knit Oversized Pillow, $35, available at Target.
Kate Albrecht from Mr. Kate
"In my experience with interior design, people often think too low when they're decorating a space," says Kate Albrecht of Mr. Kate. "They focus too much on the chairs, couches, and coffee tables, which are all around the same horizontal height. A beautiful floor lamp like this will raise the eye up and can bring some much-needed elegance to a lackluster space. I love the metallic of the brass legs, and it's different from a traditional floor lamp while also being simple and chic. Put a lamp like this in the corner of your living room by the couch or in your bedroom by a reading chair! The price is great for the style, quality and impact it will have on a space."
Threshold, Tripod Floor Lamp, $80, available at Target.
Studio Life.Style
"We are big fans of Nate Berkus and seeing his growing Target collection is so exciting. We could buy one of everything," says the team at Studio Life.Style. "This pouf has our name written all over it. It's perfect for a bedroom, kids' room, living space, or even an office. It's cozy yet chic, and perfect to serve as an extra little seat or to fill dead space. Win, win."
Nate Berkus, Textured Stripe Pouf, $60, available at Target.