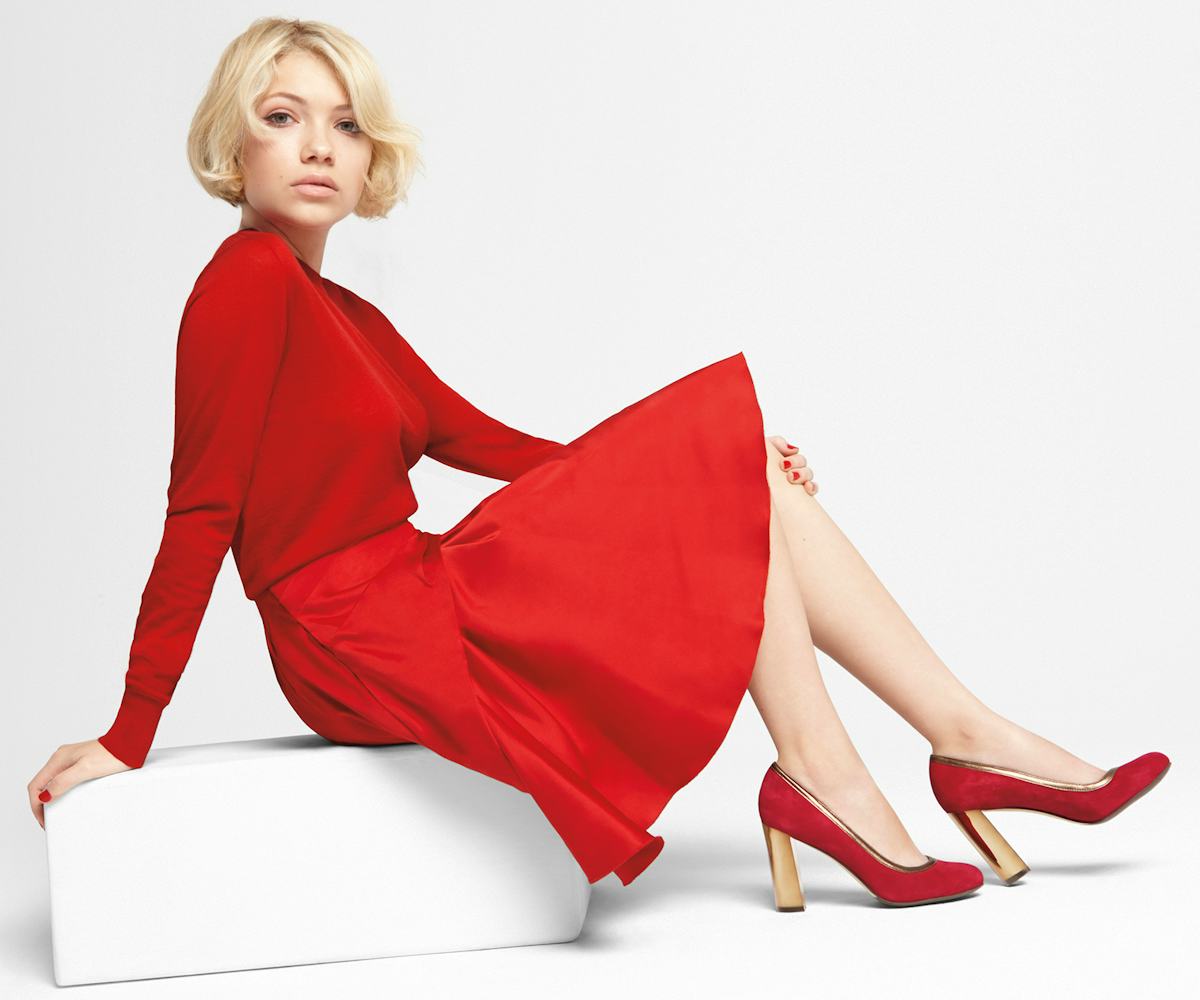 photo by jake chessum
omg: see tavi gevinson pose for cole haan
the brand's holiday collection is all about young talent.
No need to rush off to get your morning coffee, because Cole Haan's holiday ad campaign is sure to hype you up more than coffee ever could.
Starring the coolest (and our favorite!) 17-year-old, Tavi Gevinson, Cole Haan's holiday campaign is all about young talent. Band Unlocking the Trush (made up of the raddest seventh graders we know), Edward Song, owner of the Korilla BBQ truck, and dancer Celia Rowlson-Hall are just some of the other up-and-coming faces that pose alongside Gevinson in the brand's classic loafers and golden pumps. 
But that's not ever close to the end of the coolness Cole Haan is bringing. In addition to recruiting an awesome cast of models, the brand collaborated with their favorite labels on a selection of products that will make the perfect stocking stuffers. We're thinking that the Same Sky rope bracelets are worthy of gifting to your bestie, while you might want to keep the A Peace Treaty Yucca Scarf and Egg Press notecards for yourself. 
See all the photos and products in the gallery, because it's never too early to start holiday shopping right?
Egg Press x Cole Haan Notecards
A Peace Treaty x Cole Haan Yucca Scarf
Hook + Albert x Cole Haan Bowties
DoDo x Cole Haan iPad Case
Same Sky x Cole Haan Rope Bracelets
Same Sky x Cole Haan Bead Bracelets