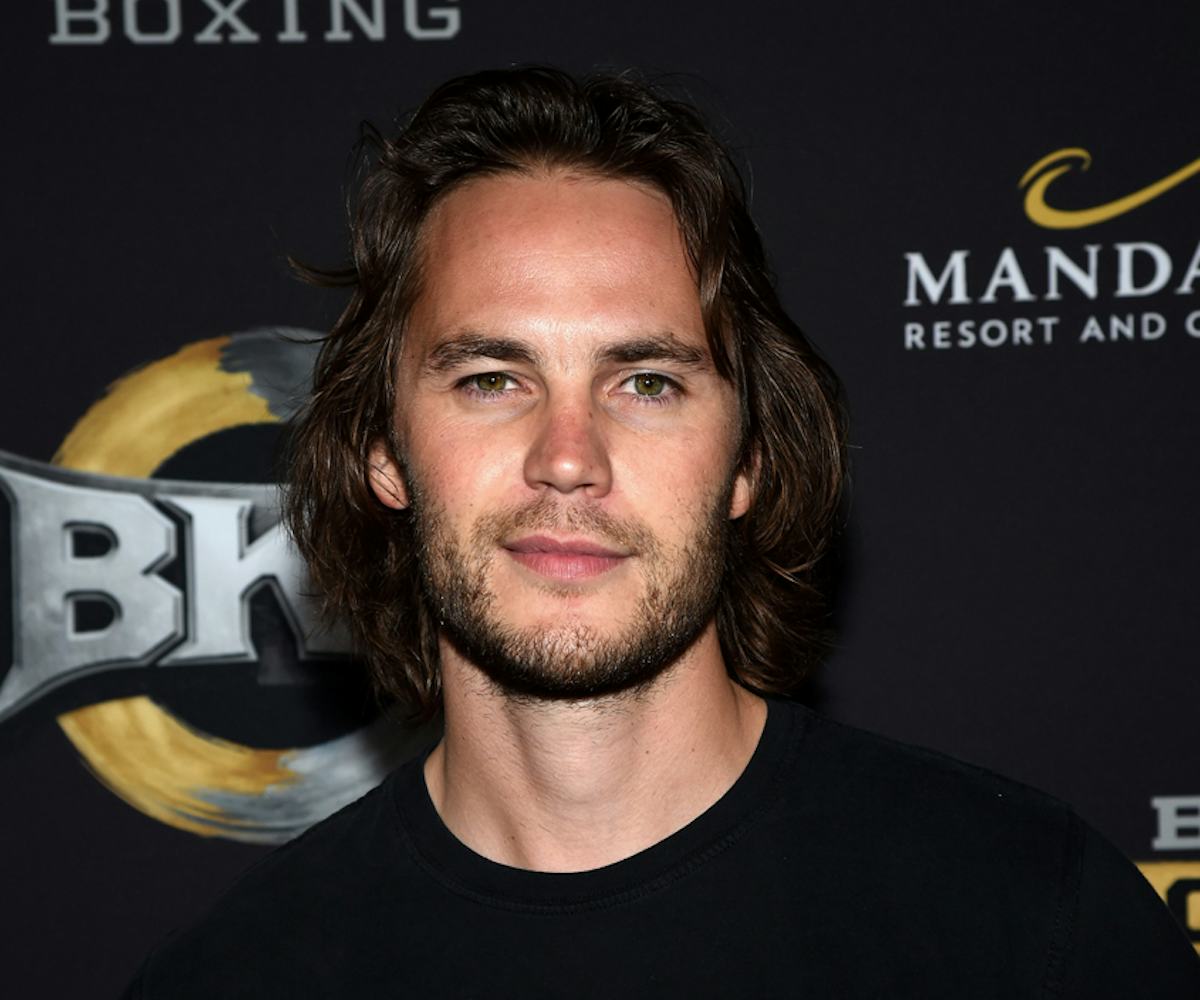 photo via getty images
taylor kitsch is about to become a critical darling
Don't take this the wrong way, but if you have yet to watch True Detective, then you're either not a real person, or you're a total anomaly. And if you did watch the HBO crime drama and didn't freak out over the six-minute single action shot, you definitely aren't human at all and there is no mystery to solve. Case closed. But if you're anything like us, then one thing is for sure: You're super pumped for the Season 2 premiere, which will come with an entirely new plotline. Even though you have to wait until Summer 2015, here's some new information about the upcoming season that very well may hold you over...
Although Rust Cohle (Matthew McConaughey) and Marty Hart (Woody Harrelson) won't be joining us for the next season (probably because an axe to the chest qualifies for early retirement) and we're sad to see them go, we're excited to see what the new cast will bring to the table. Especially since Taylor Kitsch will be a part of it. The actor told AdWeek that he turned down other acting opportunities for the past year just so in case he booked a spot on the show: "I can't fucking wait to hit camera. So I'm excited. I loved that first season of it so much. It's just unlike anything I've seen in, you know, I don't know when. And it was so grounded. It could really happen. This is very similar, and I love that. It makes it more relatable. It makes these guys more real. Nowadays, it takes fucking balls to stand by that and do it that way."
Back in March, the show's writer (who will return to write all episodes in the new season) Nick Pizzolatto revealed that the show would loosely be about "hard women, bad men and the secret occult history of the United States transportation system." (Intrigue! Mystery!) We got more information about the plotline last month, when HBO released its first official logline of the season: "Three police officers and a career criminal must navigate a web of conspiracy in the aftermath of a murder." Colin Farrell will play officer Ray Velcoro, who apparently is a corrupt cop in a corrupt police force; Vince Vaughan will play Frank Semyon, a career criminal; Kitsch will play officer Paul Woodrugh; and the female police officer lead is rumored to be played by Listen Up Philip star Elisabeth Moss or Rachel McAdams (who has already received an IMDB credit for the season).
We have a feeling the next few months of waiting are going to be long and hard, but together we can do it. Let's start a support group in the comments section, shall we?
Related: