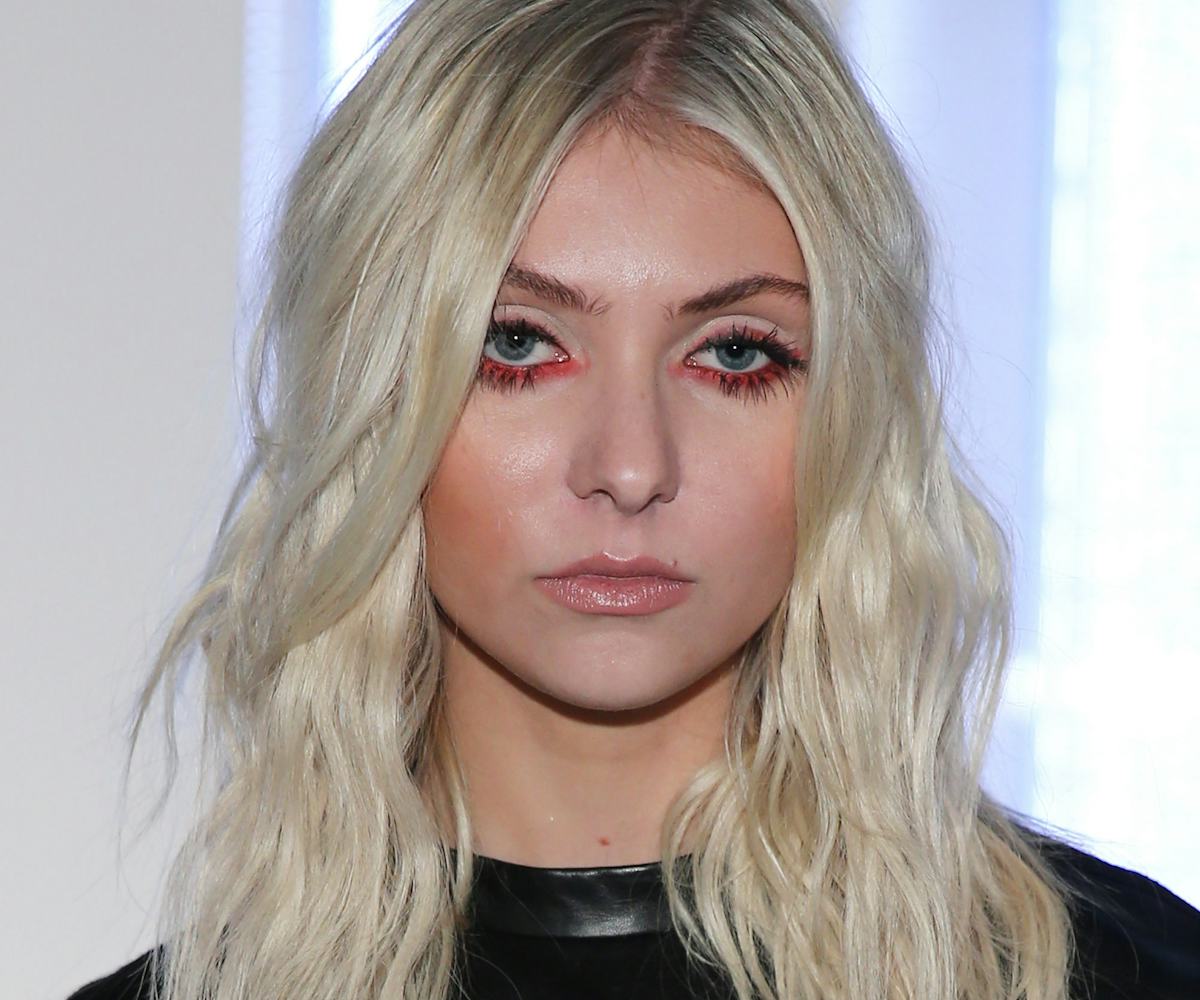 the essentials: taylor momsen
celebrate her 21st birthday by channeling the princess of darkness.
Taylor Momsen has been in show business practically her whole life--her big break was as an adorable Cindy Lou Who in How The Grinch Stole Christmas at the ripe old age of seven. Since then the St. Louis native has nabbed roles in Paranoid Park, Underdog, and of course, Gossip Girl, so it should go without saying that this is a girl who's a true chameleon...on and offscreen.
But while many people might still associate Momsen either with Little J's prepster style or her signature off-duty black eyeliner, it's time to face the truth, people: as the lead singer of The Pretty Reckless, she's moved on.  And so should we.
It's only fitting, then, that we're celebrating Momsen's birthday (she turned 21 this weekend!) by channeling her princess of darkness style. From gothy LBDs to tons of John Lennon shades to all-ripped everything, see how to rep The Pretty Reckless singer here. Oh, and that black eyeliner? It's in there, too...because how could we not include?! 
P.S. Still want more Taylor? Check out her cover of Oasis' "Champagne Supernova" here...yeah, we're still obsessed. 
Essentials: metallic kimono, graphic tank, reflective shades.
Essentials: long-sleeved minidress, studded heels, badass ear cuff.
Steve Madden x The Blonde Salad Heels--$96
Essentials: red eyeliner, beachy waves, baby doll lashes.
Smashbox Eyeliner in Ruby--$20
Alterna Hair Texture Spray--$20
L'Oreal Black Eyeliner--$8.99