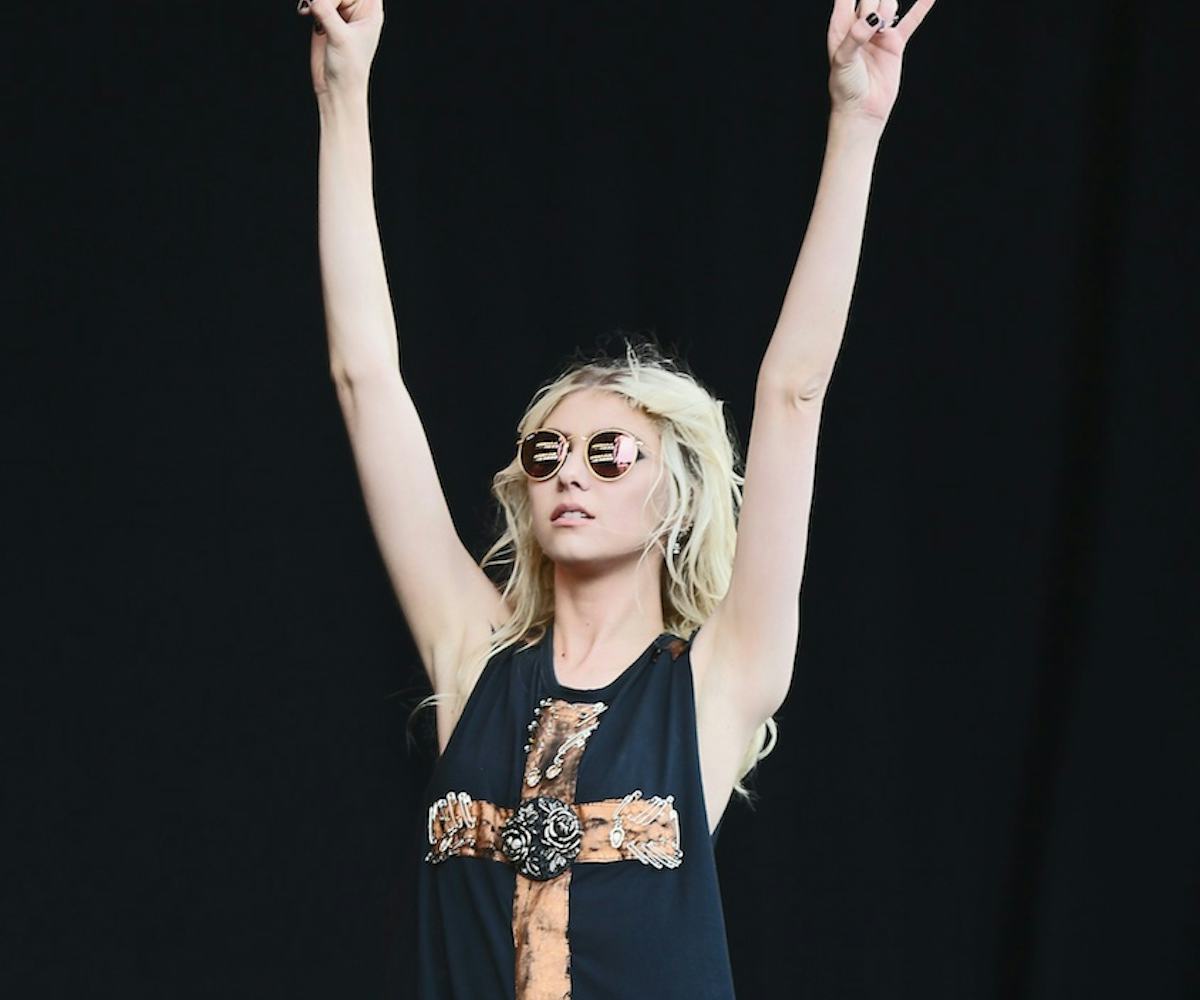 tour diary: the pretty reckless
on the road with taylor momsen.
Anyone who's seen The Pretty Reckless live, watched videos for tracks like "Heaven Knows," or tuned out to the band's new album Going to Hell gets it: Taylor Momsen definitely isn't your average rockstar. She's long told Little J, her prim alter-ego on Gossip Girl to "f*** off" and has been killing it in the music scene ever since.
Momsen's never been one to play by the rules (and no, we're not just talking about her eyeliner...), and life on tour is no different. She and her band documented a handful of shows exclusively for NYLON, and the result is exactly as mind-bending and downright awesome as you'd expect. Click through her tour diary, then find out how you can see them perform IRL...because this sneak peek is only the beginning. 
Summerfest ready to rock
Dreams of Page and Plant
F*** you too
Show wounds
Lovers
Walking to stage in Germany
Shred...take a shot
My Squishy