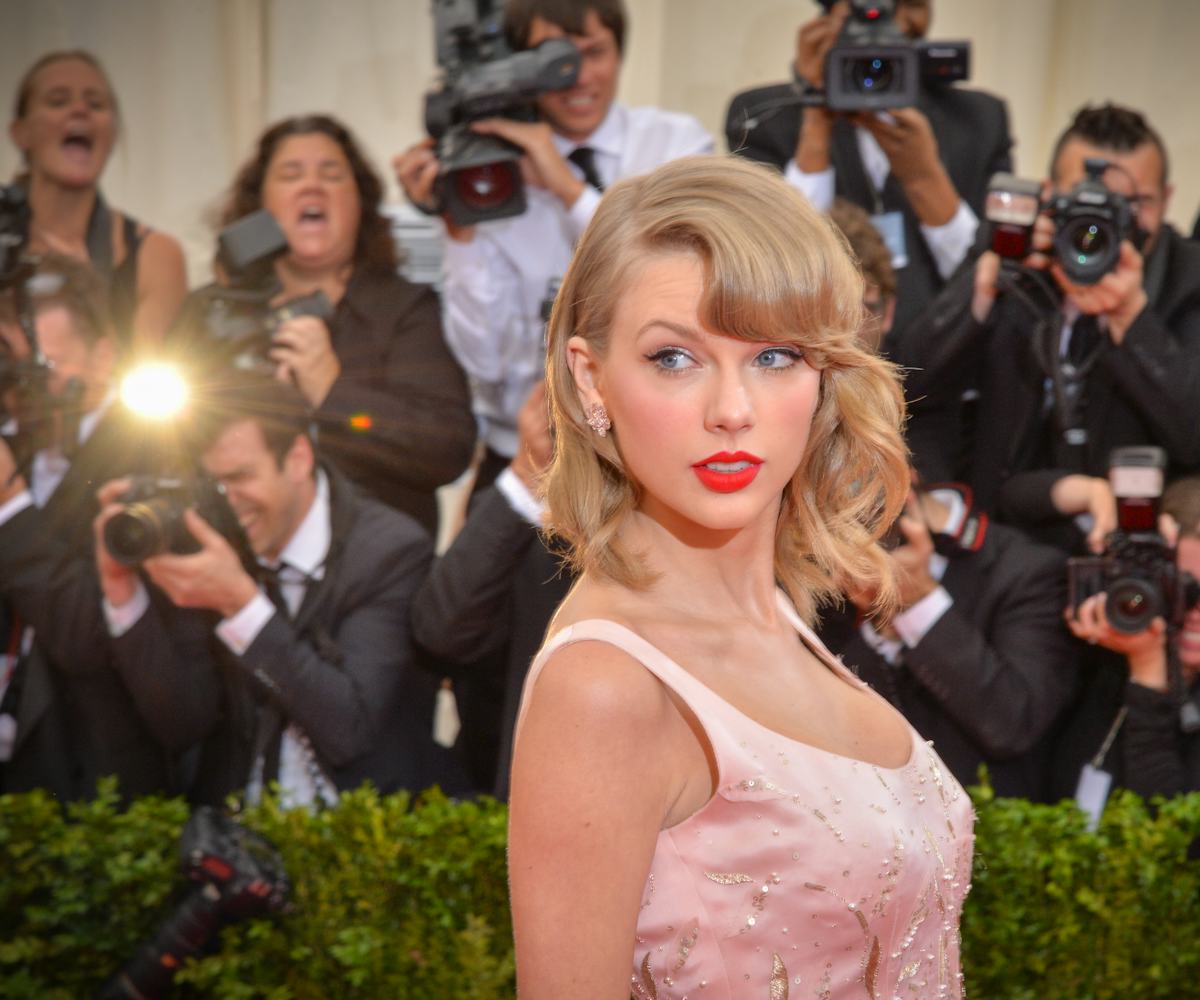 Photo by Andrew H. Walker/Getty Images
Taylor Swift And Apple Are Teaming Up For The Met Gala
fashion meets tech meets the #squad
The world's two most popular brands are joining forces for next year's Met Gala. Already the shiniest event on New York City's social calender, Anna Wintour has recruited Taylor Swift to co-chair the event, which will be sponsored by Apple and focus on the intersection between fashion and technology. Joined by Idris Elba and Apple's chief design officer Jonathan Ive, Swift and Wintour will celebrate the opening of Manus x Machina: Fashion in an Age of Technology, which is what the Metropolitan Museum of Art's Costume Institute's latest exhibition will be called. 
According the a press release, the exhibition—which Apple is paying for—will "explore the impact of new technology on fashion and how designers are reconciling the handmade and the machine-made in the creation of haute-couture and avant-garde ready-to-wear." (Think: Wearable technology, a.k.a. Apple Watches.) It will feature designs by some of the biggest names in fashion, like Alber Elbaz, John Galliano, Marc Jacobs, Alexander Wang, and honorary co-chairs Karl Lagerfeld, Louis Vuitton, and Miuccia Prada. It will also feature Apple Watches. 
Jennifer Lawrence was last year's co-chair, which means that Anna Wintour's mandate has clearly become to "find the living embodiment of the most popular girl in school, and ask her to join me." In that regard, very well done.