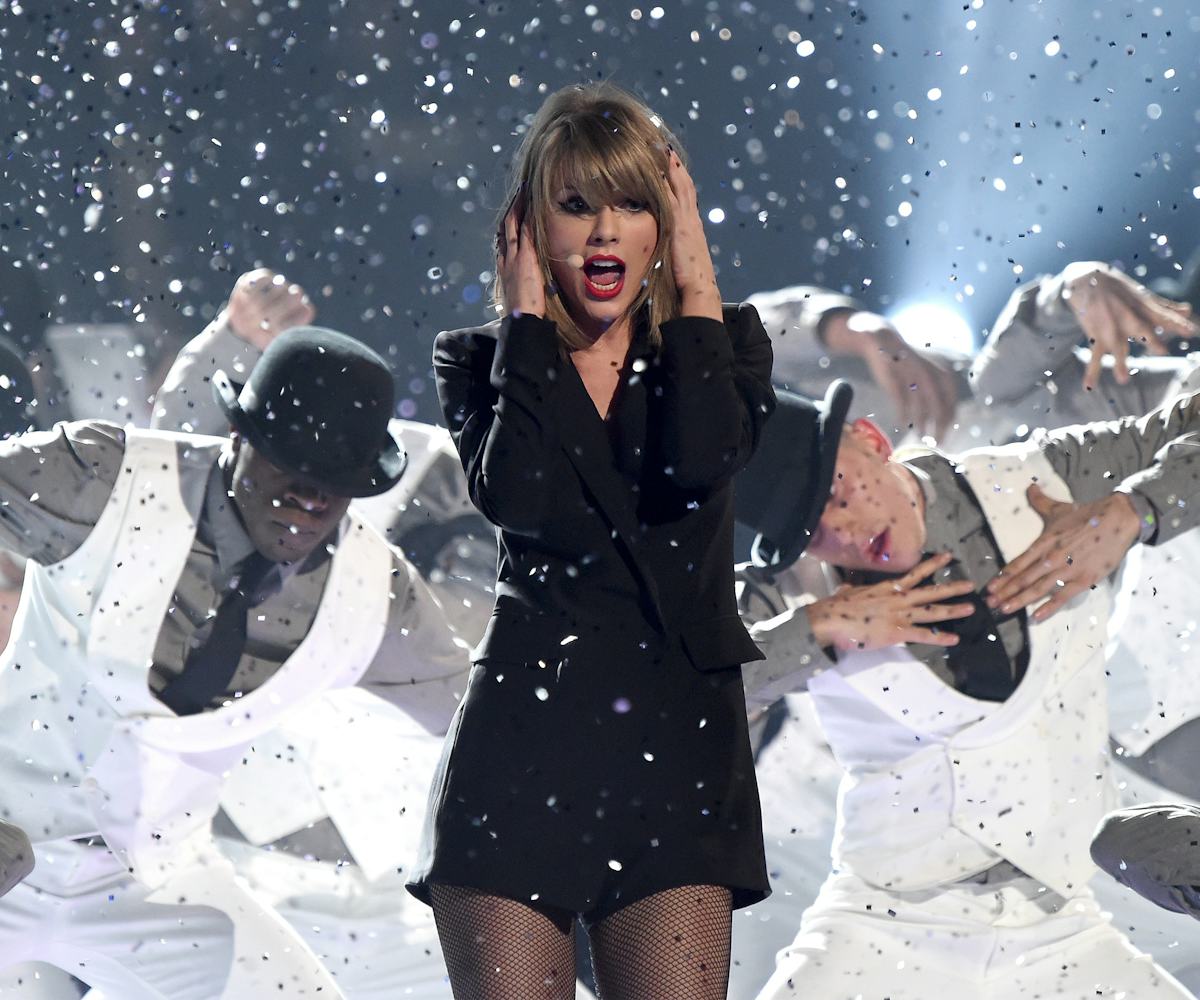 Photo by Gareth Cattermole / Getty Images
taylor swift's next music vid will feature all her bffs
get ready for "bad blood."
Sometimes you just need your crew to back you up. This is something that Taylor Swift knows to be true. So for her upcoming music video for "Bad Blood," she's recruiting Hayley Williams, Cara Delevingne, and Zendaya Coleman to help make her most girl-powered vid yet. The 1989 song, which boasts lyrics like "Did you think we'd be fine? / Still got scars on my back from your knife / So don't think it's in the past / These kinda wounds they last and they last now," is reportedly about the singer's friend-split and apparently awful feud with Katy Perry. "For years, I was never sure if we were friends or not," Swift told Rolling Stone in regards to Perry. "She would come up to me at awards shows and say something and walk away, and I would think, 'Are we friends, or did she just give me the harshest insult of my life?'" Perry reportedly believes the song is about her.
Spotted on set Sunday morning, Williams, Delevingne, and Coleman were dressed in white robes and rocking some edgy eyeliner looks. While we have yet to get a glimpse at their music video get-ups, we're pretty positive that their outfits will be undoubtedly fierce—this isn't a shoot for a love song, after all. These independent women are sure to give us the major attitude that this song deserves. (Quick, catty question: Wonder if any shade will be thrown to Perry?)
This isn't the first time that Taylor Swift has recruited her friends to star in her videos. Gossip Girl actress Jessica Szohr previously made an appearance alongside Swift in the girls' night out-themed video for "22"—and as the pop star's popularity increases, it makes sense that she's tapping more members of her celeb-centric friend circle to make appearances. That's a girl gang we seriously wish we could join.
(via Teen Vogue)