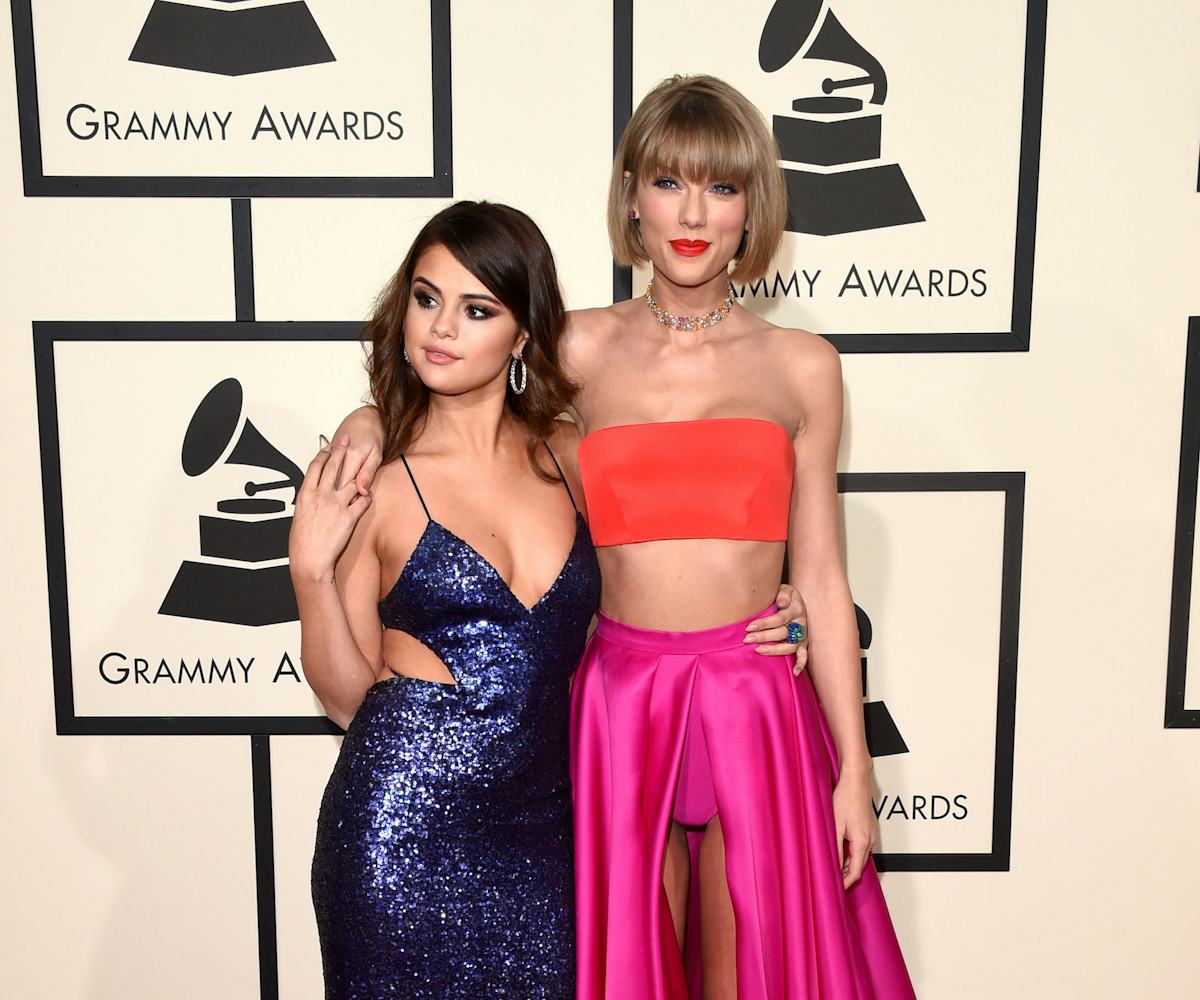 Photo by Jason Merritt/Getty Images.
Watch Taylor Swift And Selena Gomez Shed Some Squad Tears
Are you really surprised that Taylor Swift is already celebrating a win at the 58th annual Grammy Awards? The ceremony hasn't officially started yet, but the singer-songwriter has racked up trophies for Best Pop Vocal Album and Best Music Video. (She's nominated for a total of seven awards.) Selena Gomez was by her side when she found out that "Bad Blood" won in its category and they both proceeded to freak out. Naturally, some tears were shed—we're referring to them as #squadtears—and everyone else backstage can be seen cheering and applauding. Winning is great, but to win in the company of your BFFs? That's priceless. The best part is that Kendrick Lamar gets points for this too with his feature on the track, but he's the real alpha of the pack with 11 nominations. 
Watch Swift take in the sweet victory in the short clip, below!