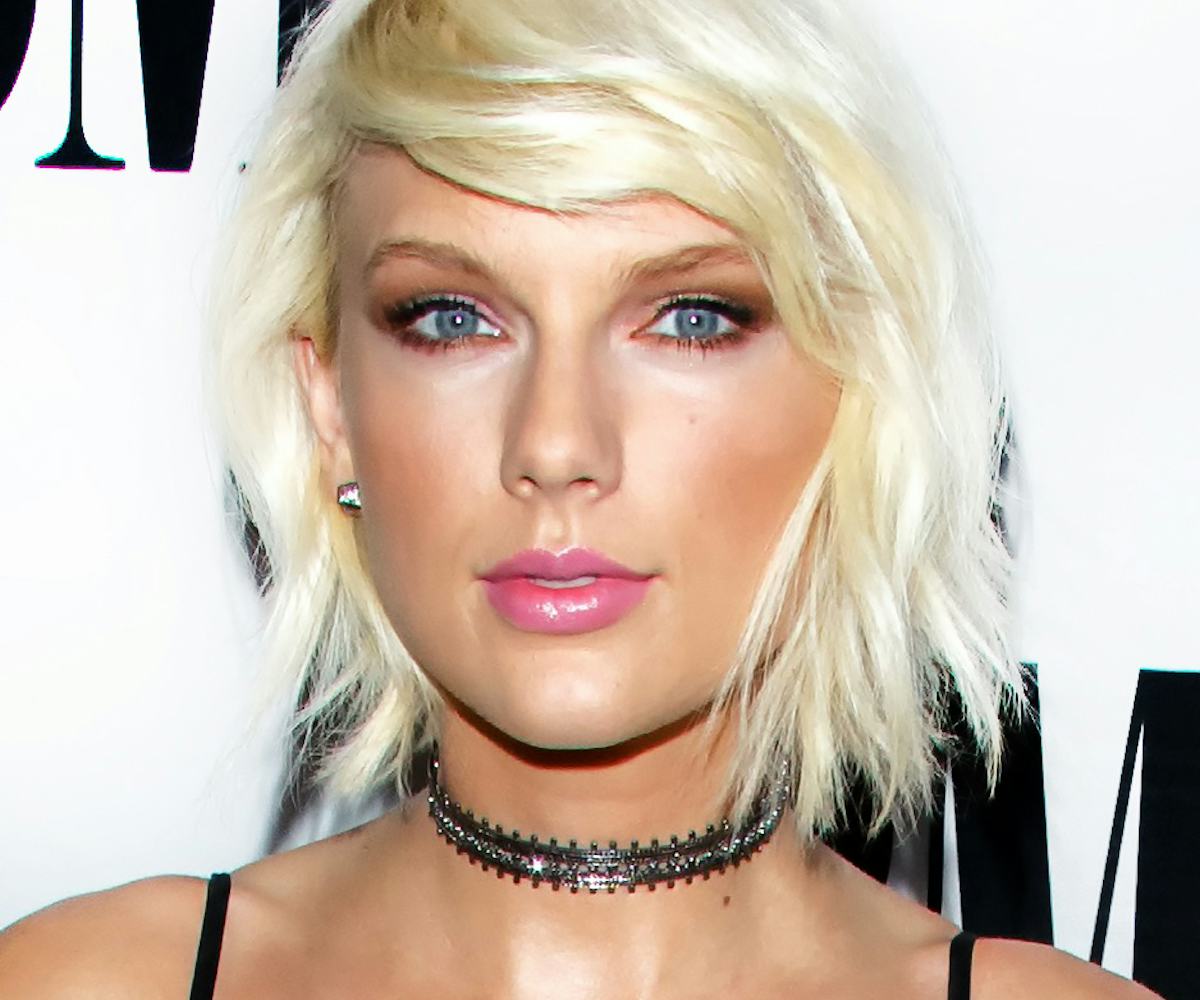 Photo by Mark Davis / Getty images
Taylor Swift Crashed A Wedding And It Was Magical
Taylor Swift may be recently single after her relationship with Calvin Harris came to an abrupt end last week, but the singer isn't giving up on love just yet. On Sunday, Swift made a surprise appearance at a fan's wedding, after the groom's sister contacted Swift to inform her that her brother Max Singer and his fiancé Kenya Smith wed at a hospital so that Singer's dying mother could be there. 
Clearly moved by the gesture, Swift crashed the reception, held at a scenic yacht club in Brant Beach, New Jersey. But rather than hang out by the buffet table all night hoping to catch the next round of lamb chop lollipops, Swift thrilled guests with a stripped down performance of "Blank Space."
Naturally, images and clips from the scene flooded social media, as friends and family members tried to wrap their heads around the fact that the biggest star on the planet was suddenly their own, personal wedding singer. "So Taylor Swift showed up to my cousins wedding... #Surprised," wrote Gail Simmons underneath a video of the performance. "REMEMBER WHEN TAYLOR SWIFT CRASHED MY SISTER'S WEDDING," added Kenya's sister Ashley.
And, because we're living in the age of "pics or it didn't happen," Swift posed for photos with attendees, and even left behind a beautiful watercolor card that read, "So it's gonna be forever."
Taylor Swift can officially add "world's best wedding guest" to her growing list of accolades.