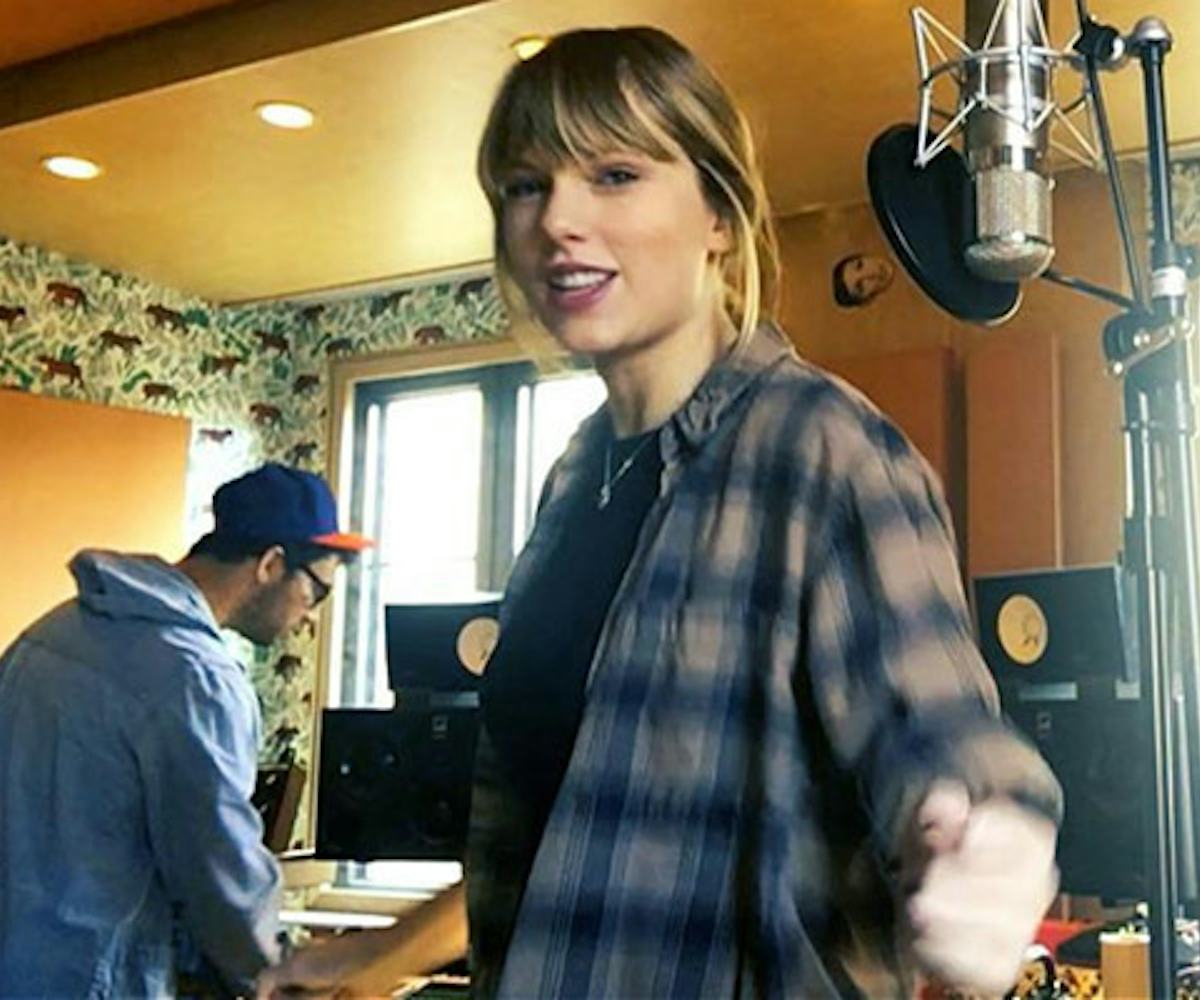 Taylor Swift's New Song Is About Finding Love With Joe Alwyn Post-Kimye Drama
"My castle crumbled overnight"
Taylor Swift's new song, "Call It What You Want," is about falling in love while on hiatus, more specifically following her public feud with Kim Kardashian and Kanye West. In July 2016, Kardashian released recordings of Swift agreeing to be mentioned in West's song "Famous," after the singer denied knowing about it. This public dragging began, what Swift clearly views as, her downfall. "My castle crumbled overnight," she sings on the new track. "I brought a knife to a gunfight/ They took the crown but it's alright."
Every song she's released so far from her new album, Reputation, seems to mention the Kimye fight and how she's lost her stance as some kind of pop culture royalty. "Look What You Made Me Do" was a snake-filled subtweet about Kardashian and West. Her video for "Are You Ready For It" centered on her whole "Good Taylor vs. Bad Taylor" narrative. "Good Taylor," being who she was before Kardashian brought out the receipts, and "Bad Taylor," being who she is now, in case you're not caught up.
Only, "Call It What You Want" is a lot less vengeful. "Nobody's heard from me in months," she sings. "I'm doing better than I ever was." She talks about her time out of the spotlight—"Windows boarded up after the storm"—and how falling in love, with her boyfriend Joe Alwyn, helped her move on. "He built a fire just to keep me warm," she sings.
Listen to the new song, below.