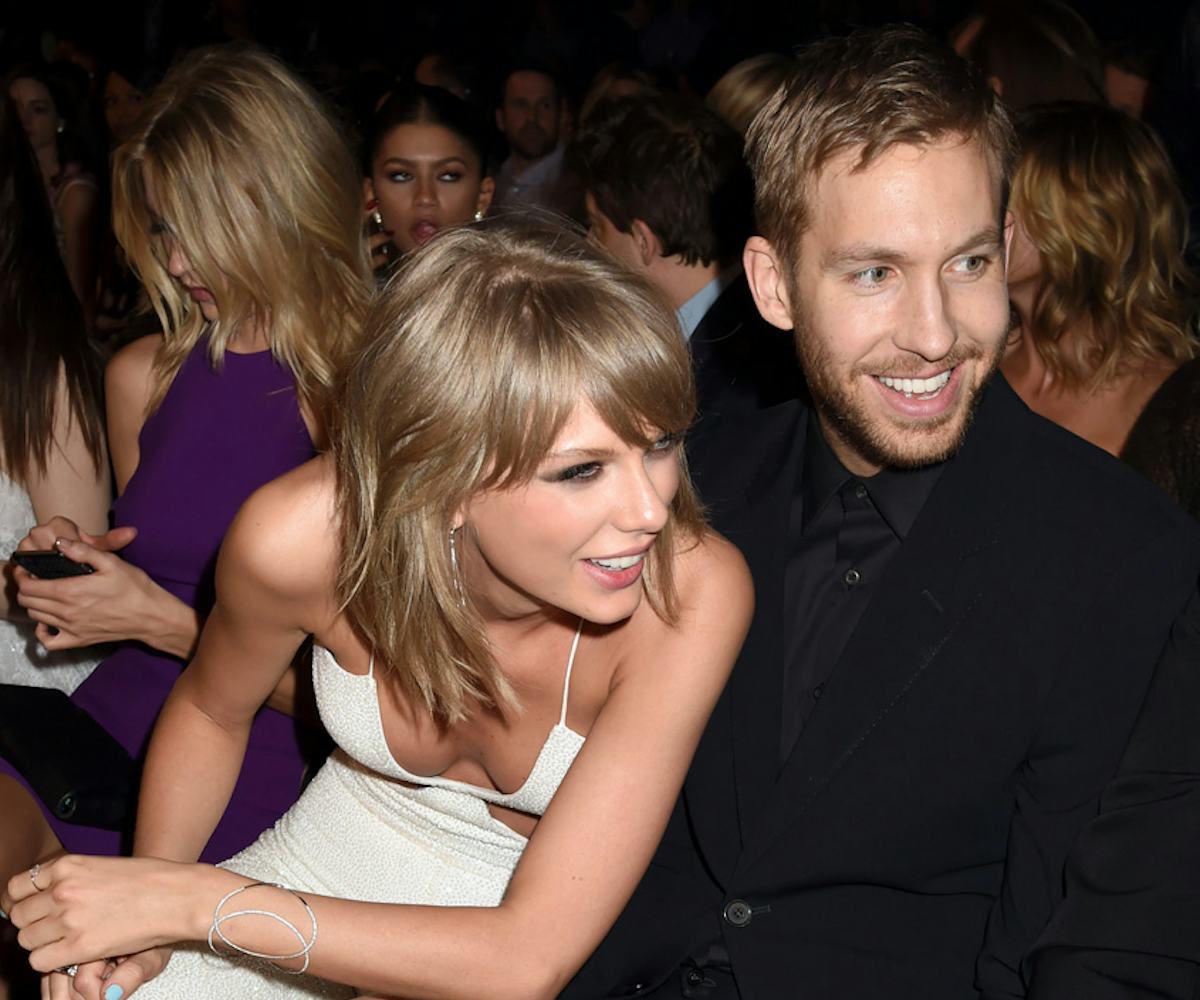 photo by jeff kravitz/getty images
taylor swift and calvin harris go insta public
what better way is there to confirm your relationship status?
It looks like Facebook is no longer the best way to confirm your relationship anymore. Taylor Swift has rewritten that rule, uploading a photo on Instagram of her and Calvin Harris having some fun in the pool, with a simple caption: #swangoals. In the impossibly adorable photo, the 25-year-old singer is tucked snugly behind her DJ boyfriend on a giant inflatable Swan floatie, and we are all instantly smitten with this power couple. Take a look at it, and if you are not convinced by now, we give up on you.
While we caught bits and pieces of their relationship, from matching outfits and a tame cheek kiss at the Billboard Awards to a
, this is the first photo of the couple that Taylor Swift has shared on social media. And because we're a generation that doesn't believe anything unless it's made public on some social media platform, this is a pretty exciting moment for Caylor (Talvin?) fans.
Hopefully, we'll get some more from Swift and Harris soon, but for now, we've got some serious #swangoals. 
more taylor swift and calvin harris, this way:
Taylor Swift and Calvin Harris Are The Cutest, Ever
Calvin Harris + Taylor Swift Are Maybe Officially A Thing