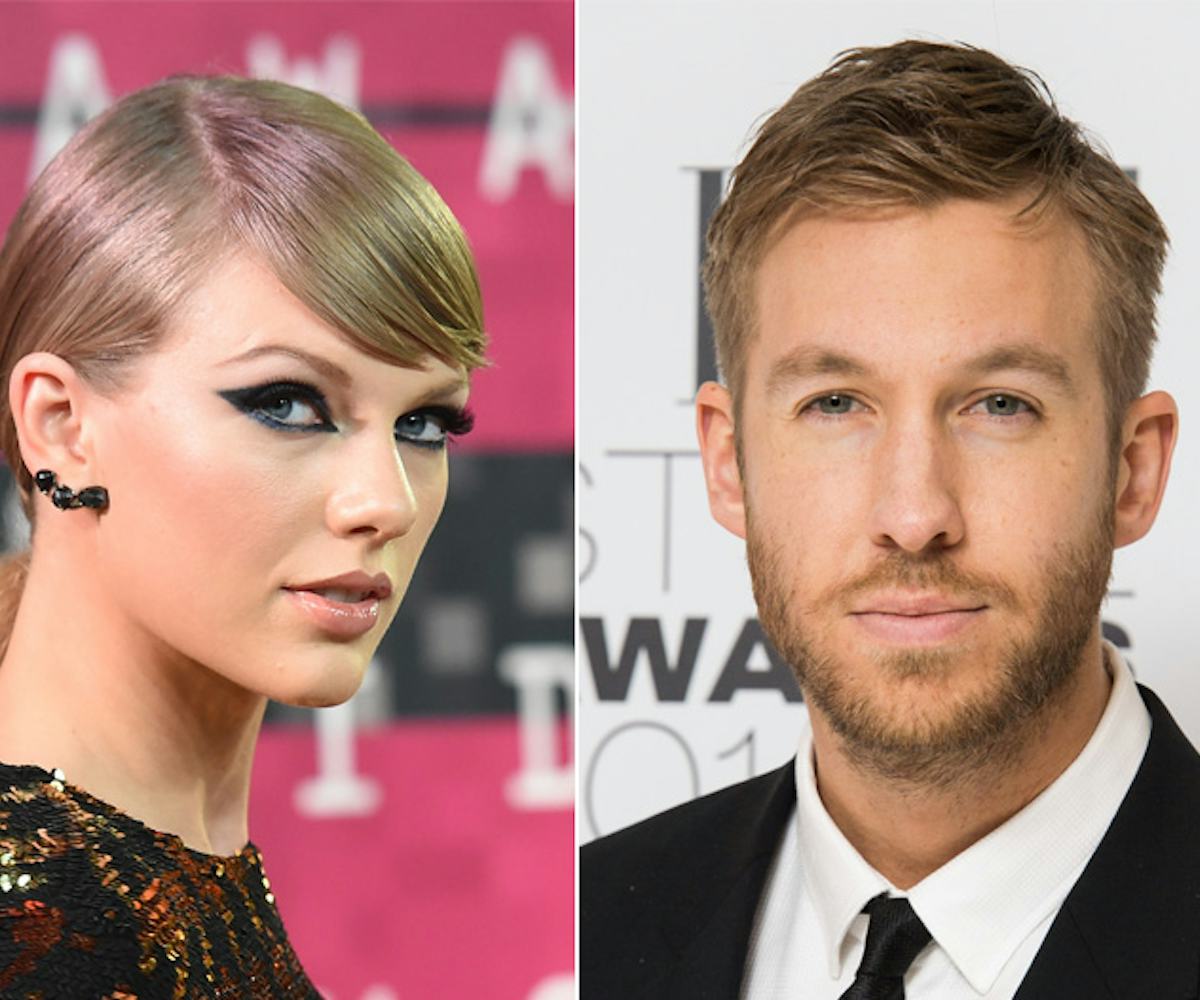 Photo: Jason Merritt/Getty Images; Ian Gavan/Getty Images.
Taylor Swift And Calvin Harris Are In The Clear
Airhorn! Those rumors that Taylor Swift and Calvin Harris split are, apparently, false. Swift's publicist casually name dropped Radar Online in a tweet addressing the buzz.
"I've said it before and I'm saying it again," Tree Paine tweeted. "Do not believe Radar Online."
Radar Online was the first outlet to report on the false breakup. It cited Harris' summer visit to a massage parlor known for its happy endings as the reason. It all seemed pretty hooey, to be quite honest. Harris has spoken—well, tweeted—out his thoughts, too, saying the stories were "bullshit." Thanks be to Paine and Harris for putting some water on these very important flames. Now some of us can rest peacefully knowing Swift's blank space is still filled with Harris' name. Here's to hoping they never go out of style. 
More Celebrity Couple News This Way:
11 celebrity breakups that made us genuinely sad
13 surprising celebrity couples that we all forgot about