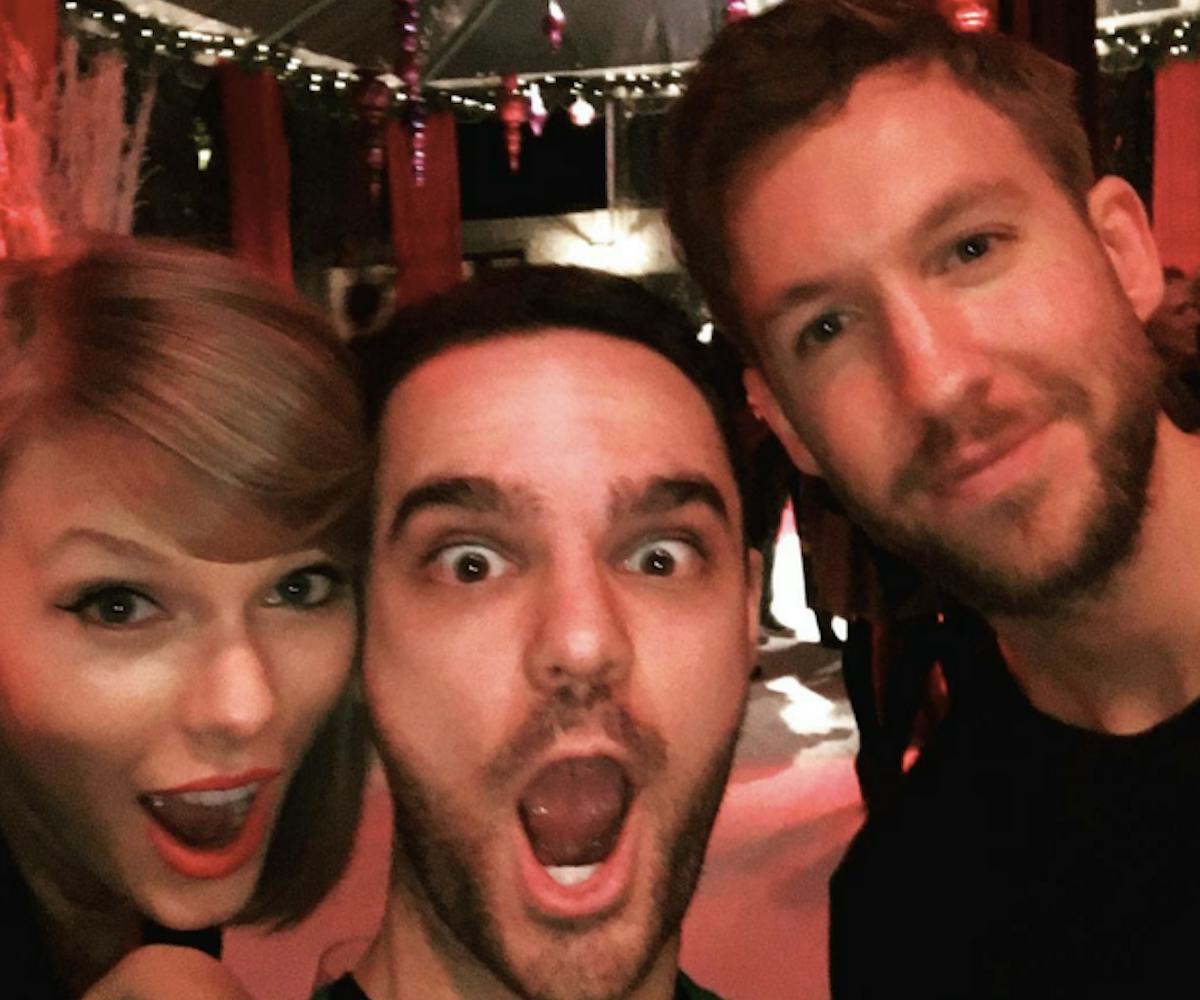 Photo via Instagram
Taylor Swift + Calvin Harris Celebrated Her Birthday At The Most Insane Christmas Party Ever
Our Invite Got Lost In The Mail, Right?
Taylor Swift celebrated her 26th birthday over the weekend, but unlike years past, Swift hinted that this year's festivities would be low key.
Um, not so much.
On Monday, social media was flooded with candid shots from a lavish-looking holiday party attended by none other than Swift and her boyfriend of almost a year, DJ Calvin Harris.
The party, which was later identified as Apple exec Jimmy Iovine's annual holiday fete, featured live penguins, an indoor snow hill for sleighing, and of course, Chris Cringle himself. But the main attraction was Tayvin. The power couple mingled and posed with partygoers all night long, including Iovine's son Jamie, who may have even found a cooler family than his own. "I was just adopted by @calvinharris and @taylorswift mom and dad are gonna show me the good life now," he wrote underneath an Instagram of the three of them together. 
And just like that, Taylor Swift's birthday is officially bigger than Christmas. It was only a matter of time. Check out more from the festivities below.