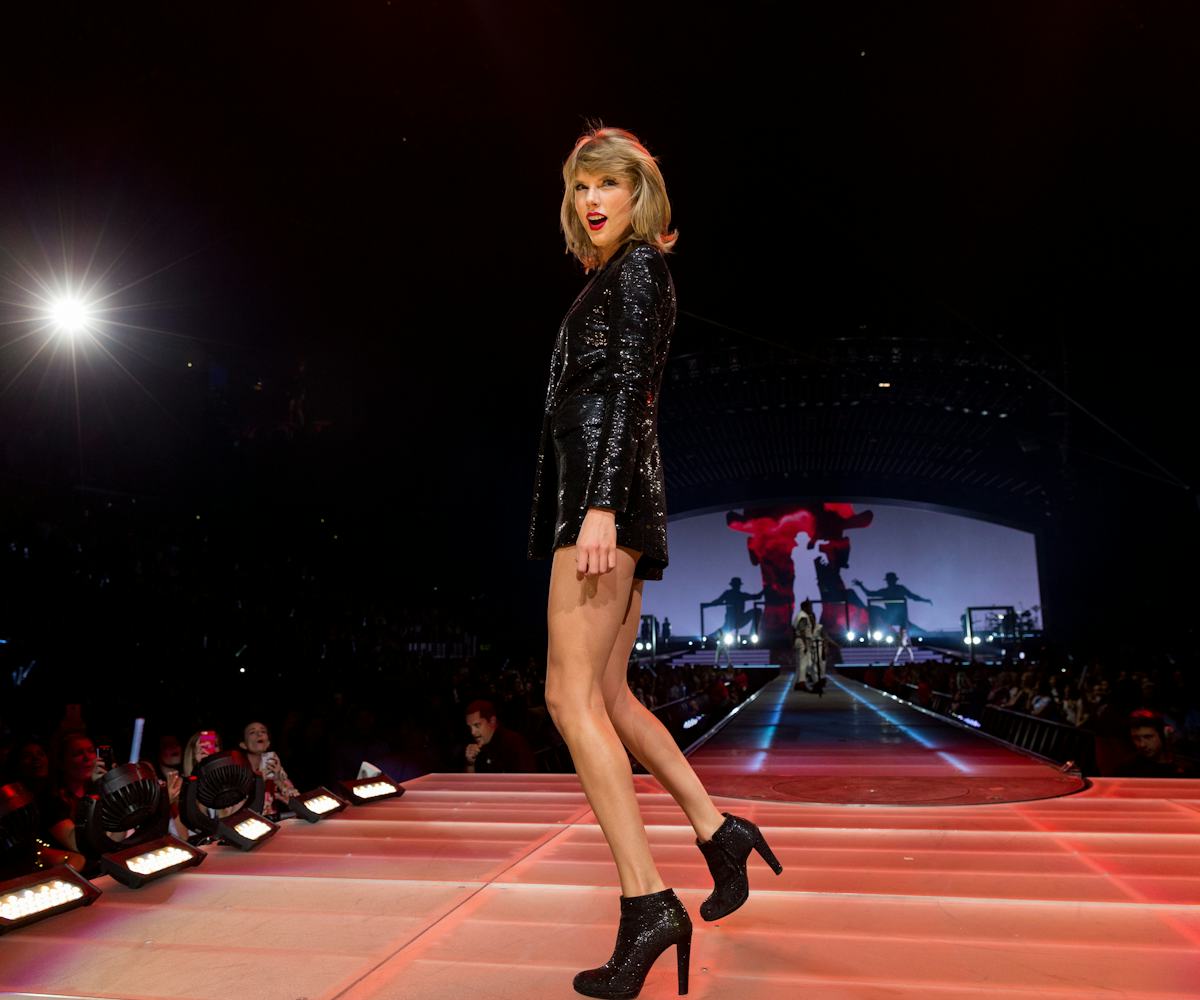 Photo by Christopher Polk/Getty Images
taylor swift on how famous people say "i love you"
calvin harris, you lucky guy
Taylor Swift has always done things a bit differently than we non-famous people do things. We have friends, Swift has a girl gang that includes the likes of Karlie Kloss, Cara Delevingne, and Lena Dunham. We date regular people, Swift dates the highest-paid DJ in the world. We throw parties, Swift invites famous people to her sold-out concerts.
Needless to say, her "I love you" confession to her DJ boyfriend, Calvin Harris, should not be and was not an exception. "I love you" moments have become an event of sorts in our society, and we place heavy weight on the first time or the first person someone utters these words to their significant other. That said, was there ever an "I love you" moment as epic as Swift's?
At Swift's concert on Monday night, fans were quick to note that Harris was in the crowd, at the end of the stage's runway, watching his girlfriend perform. This would have been enough news to get Swift-Harris fans worked up, but Swift went the extra mile (as she always does) and mouthed "I love you" to her man at the end of her performance of "Shake It Off." Naturally, fans went crazy at this sweet declaration of love in such a public arena.
And that is how famous people say "I love you," a lesson courtesy of Taylor Swift.
http://tswiftnz.com/post/127540309658/taylor-said-i-love-you-to-calvin-harris-at-the-end