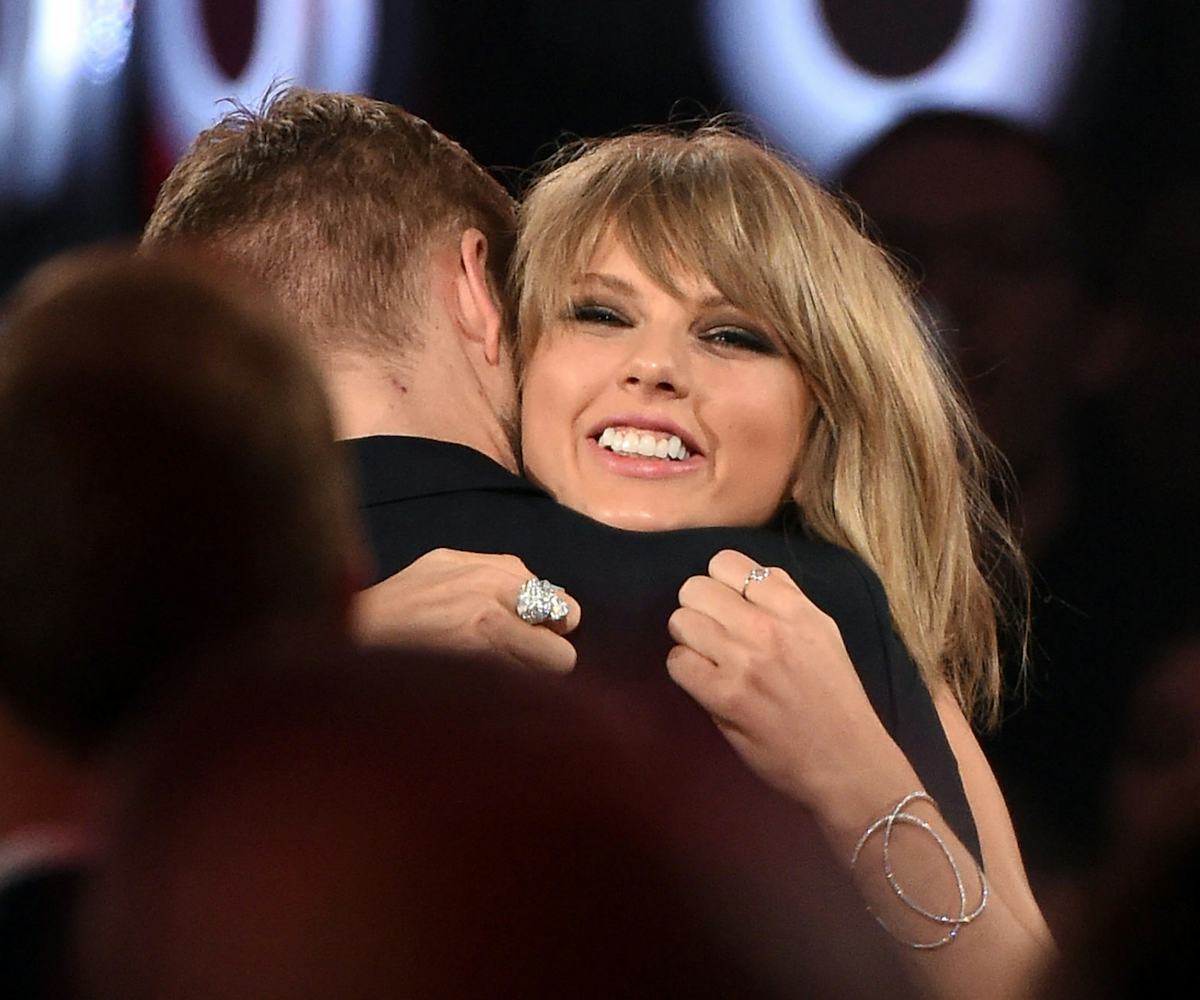 Photo by Ethan Miller / Getty Images
Taylor Swift and Calvin Harris Celebrated Their One-Year Anniversary With Some Chocolate and Gold
this is what love looks like
It's been a year since Taylor Swift and Calvin Harris joined forces to form one of music's most dominant power couples. To celebrate, they went all normie, with a DIY cake and some schmaltzy presents. On his Snapchat, Harris shared a video of the "one-year cake," as he called it, that definitely looked homemade and that Taylor definitely enjoyed based on the giddy look on her face.
SOS: @CalvinHarris posted a video Snapchat with @taylorswift13 celebrating their one year anniversary together! pic.twitter.com/w3qgbsa5R1 — Taylor Swift Updates (@SimplySFans) March 6, 2016
Taylor, sporting that bob of hers, looks very happy in the video. But the cake was only the beginning. On her Instagram, Swift shared a photo of a gold locket that we're meant to assume was given to her by Harris. She captioned the photo "3.6.15. One year down!" That brings us to the conclusion that Swift and Harris officially hooked up for about two months before the relationship actually became public in May. Anyway, congrats guys.