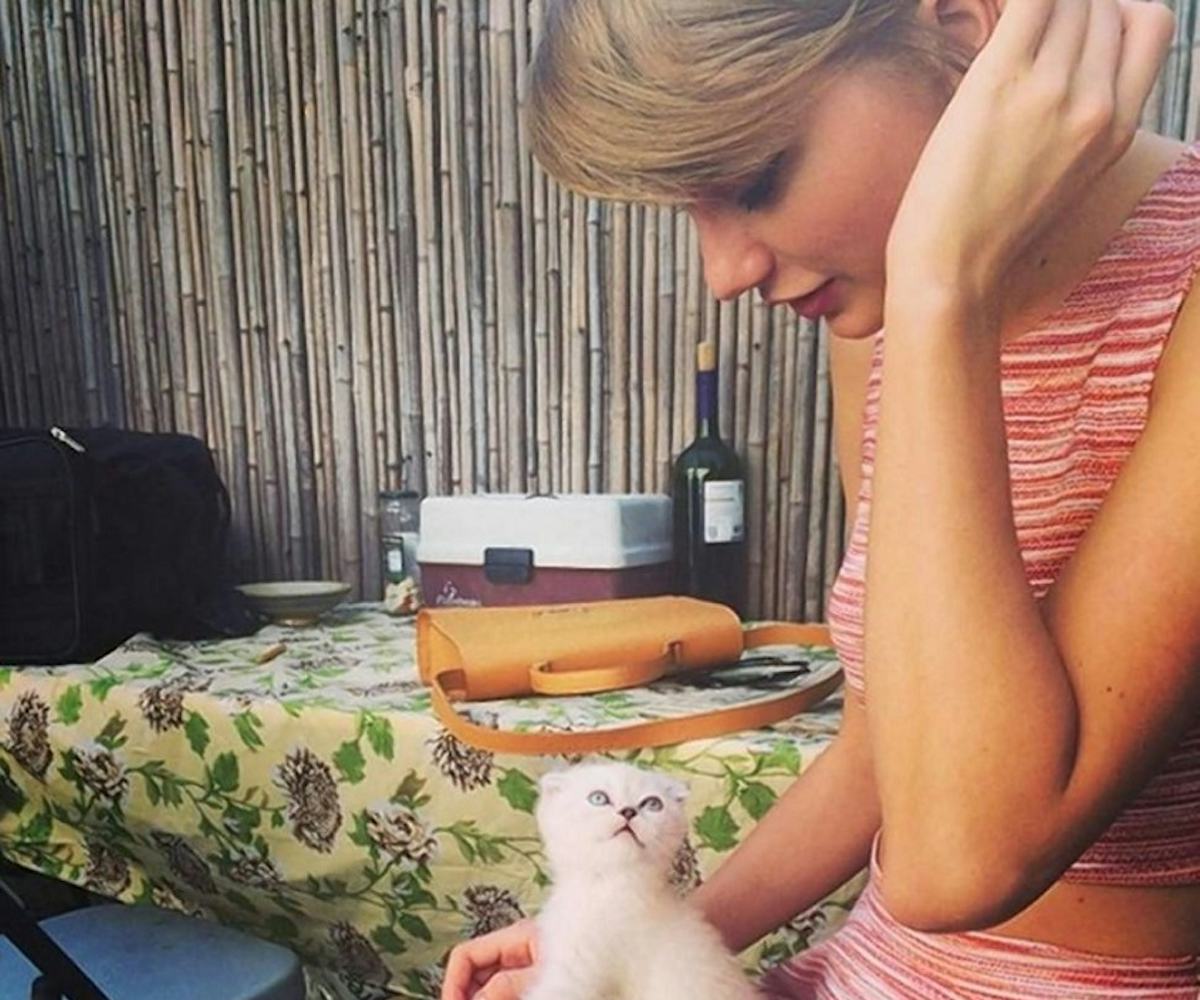 photo via @taylorswift instagram
taylor swift's cat does a super bowl replay
it might be better than the real thing
The Patriots are this year's Super Bowl champs, but the real winner may be Olivia Benson—Taylor Swift's cat.
Swift, on top of her endless musical accomplishments, turns out to be a football mastermind: She uploaded a video on Instagram of her cat replaying Patriots' cornerback Marcus Butler's interception, and it's a nearly perfect reenactment. The video begins with Olivia Benson, crouched and ready, and ends with an impressive recreation (with some strategic use of the slow-mo function) of the play that won the Patriots the game.
It seems Taylor Swift's cat can play football better than we can, which isn't all that surprising, but remains impressive.