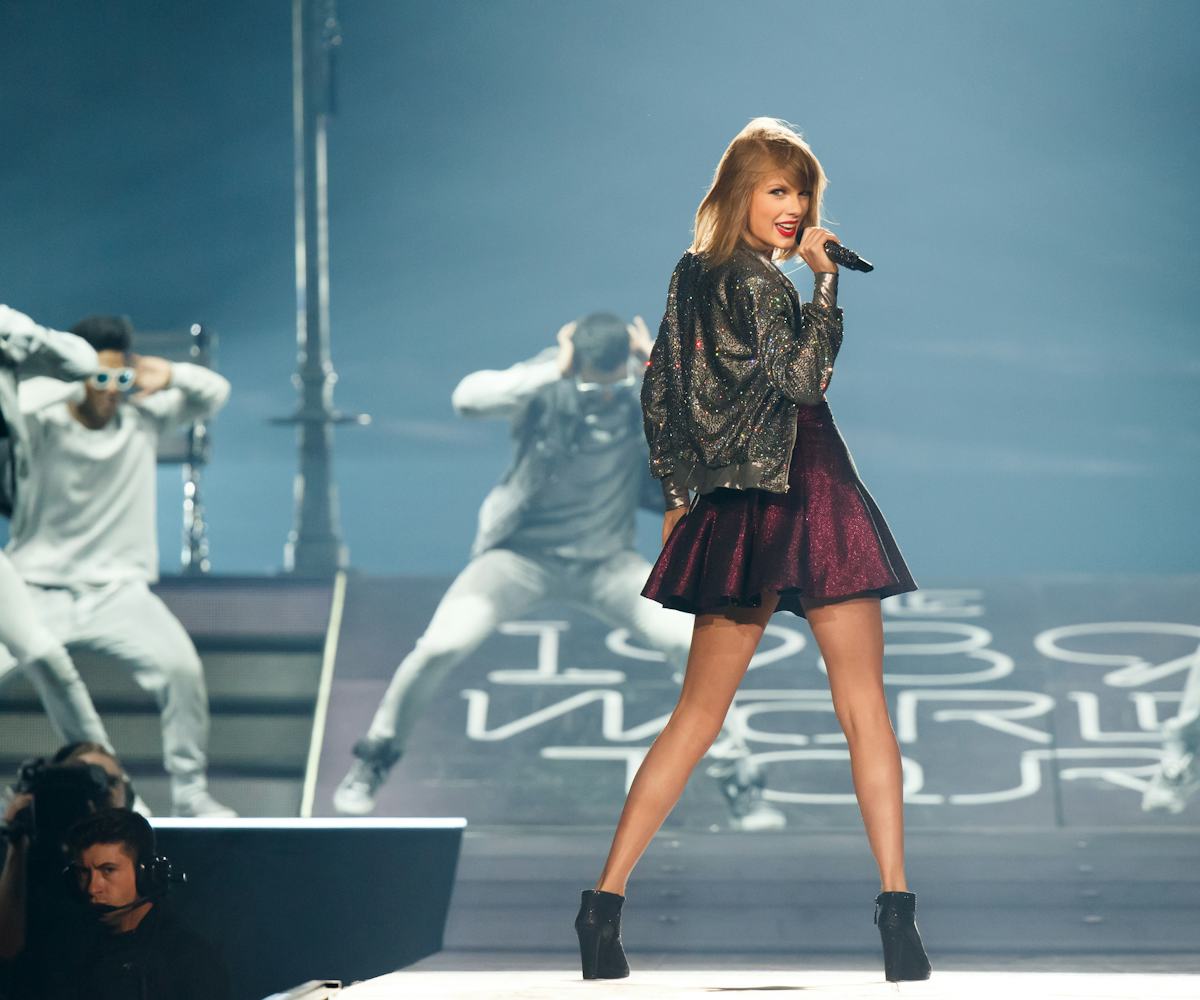 Photo by Christopher Polk / Getty Images
taylor swift's epic call for feminism in 2015
when faced with media sexism.
Taylor Swift is not afraid to voice her opinions on social media—especially when she's the target of a misleading, sexist headline.
After the Grammy winner helped a couple to announce their pregnancy to the world by holding a sign reading "Baby's first concert" for a photo-op, UK-based OK! Magazine reported on the singer's good deed—though in a very convoluted way. The magazine posted a now-deleted clickbait tweet reading, "Singer @taylorswift13 has made a 'pregnancy announcement'!" in order to promote the article, implying that TSwift was the expecting mother herself. What's more, in the actual article the tabloid went on to refer to Swift as not a global, platinum record superstar, but as "Harry Styles' ex girlfriend" and "Calvin Harris' rumored girlfriend." Have we learned nothing from Ariana Grande's feminist essay on property and possession?
Swift responded to the magazine saying, "this misleading headline and your choice of words in labeling me are why we need feminism in 2015"—proving even more that she's become a champion for feminism in pop culture. And we've got bad blood with anyone who would disagree.
(via Jezebel)