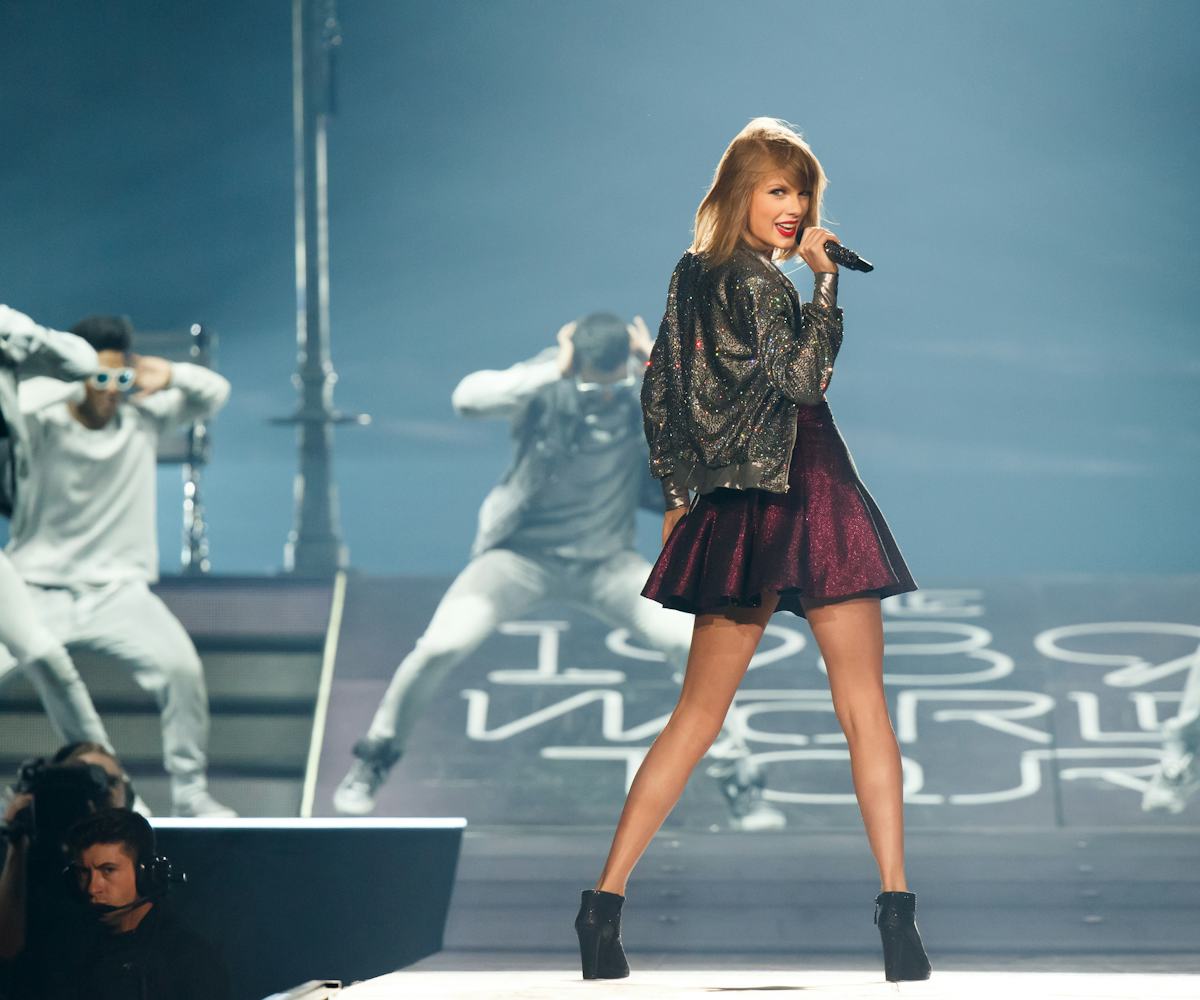 Photo by Christopher Polk / Getty Images
taylor swift brings gigi hadid and martha hunt onstage
it's a "bad blood" reunion.
At this point, we can consider Taylor Swift the patron saint of girl gangs. Her music video for "Bad Blood," is basically a tribute to her expansive and fierce circle of close friends. So when her BFFs show up to one of her stops on the 1989 tour, you know they're going to get some VIP treatment.
While models Martha Hunt and Gigi Hadid are no strangers to the spotlight themselves, hanging our with the superstar singer provides additional opportunities to stand in the limelight. Showing up to TSwifts most recent concert in Detroit gave them the opportunity to trade the catwalk for the stage. Swift pulled the two on stage with her so they could strut their stuff during "Style." Because when you have two supermodels as your best friends, it only makes sense to let them rock the runway to an appropriate song, right? Right.
(via People)