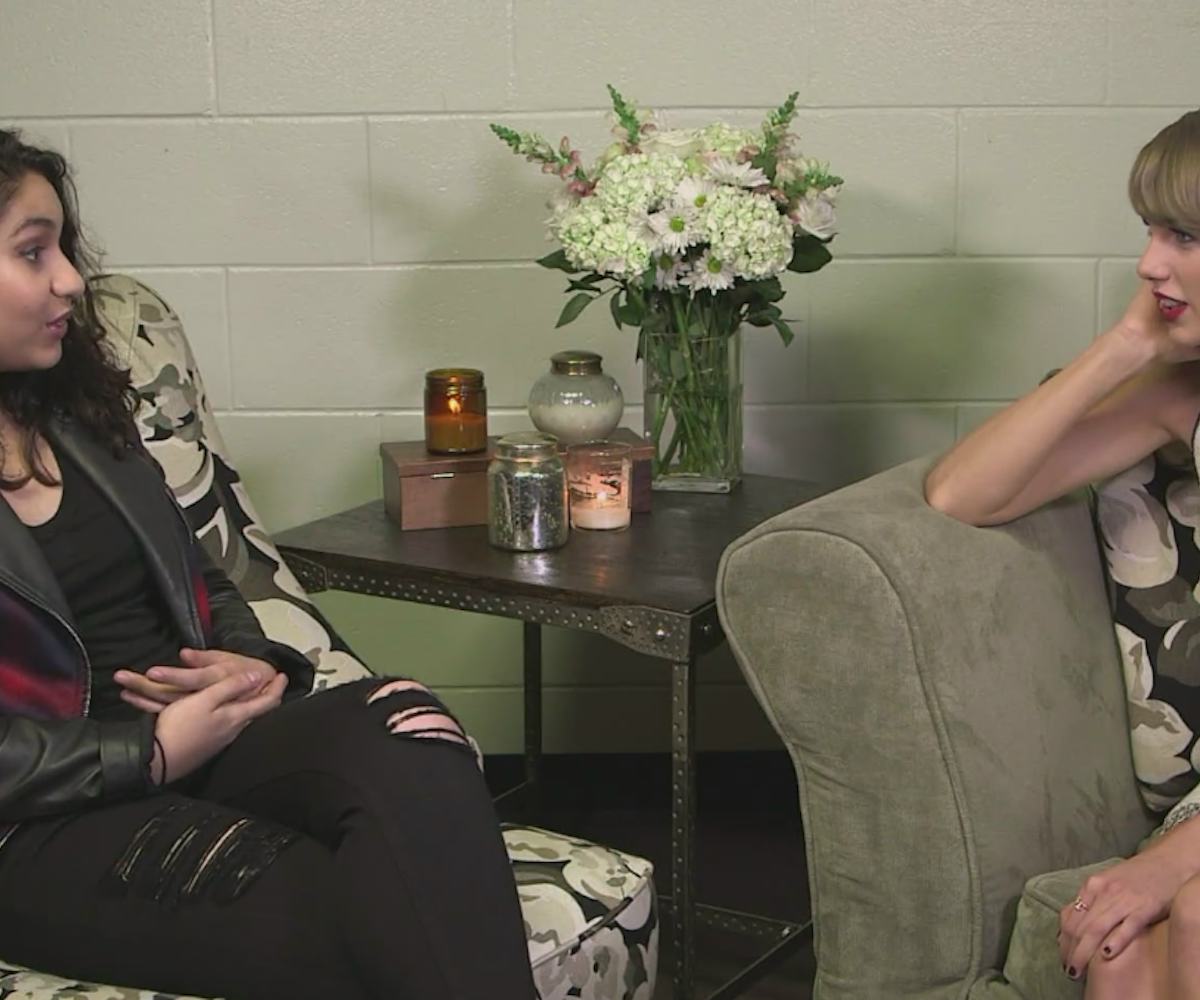 Watch Taylor Swift Geek Out On Alessia Cara Backstage
After the Tampa Bay stop of her 1989 tour, Taylor Swift sat down backstage with Alessia Cara for a hardball interview about the 19-year-old singer's conservative, right-wing views. Jk! They obviously talked about Cara's smash hit song "Here," which Swift totally geeked out over, and about other things that two talented and successful singers talk about.
The interview was done for Yahoo!, after Swift brought Cara on stage to sing "Here," which is famously about a super lame party. Swift asked Cara what it was like to perform in front of 55,000 people. "I went to my dressing room and I bawled my eyes out because of you, so thank you for making me cry," she replied. Watch it above.