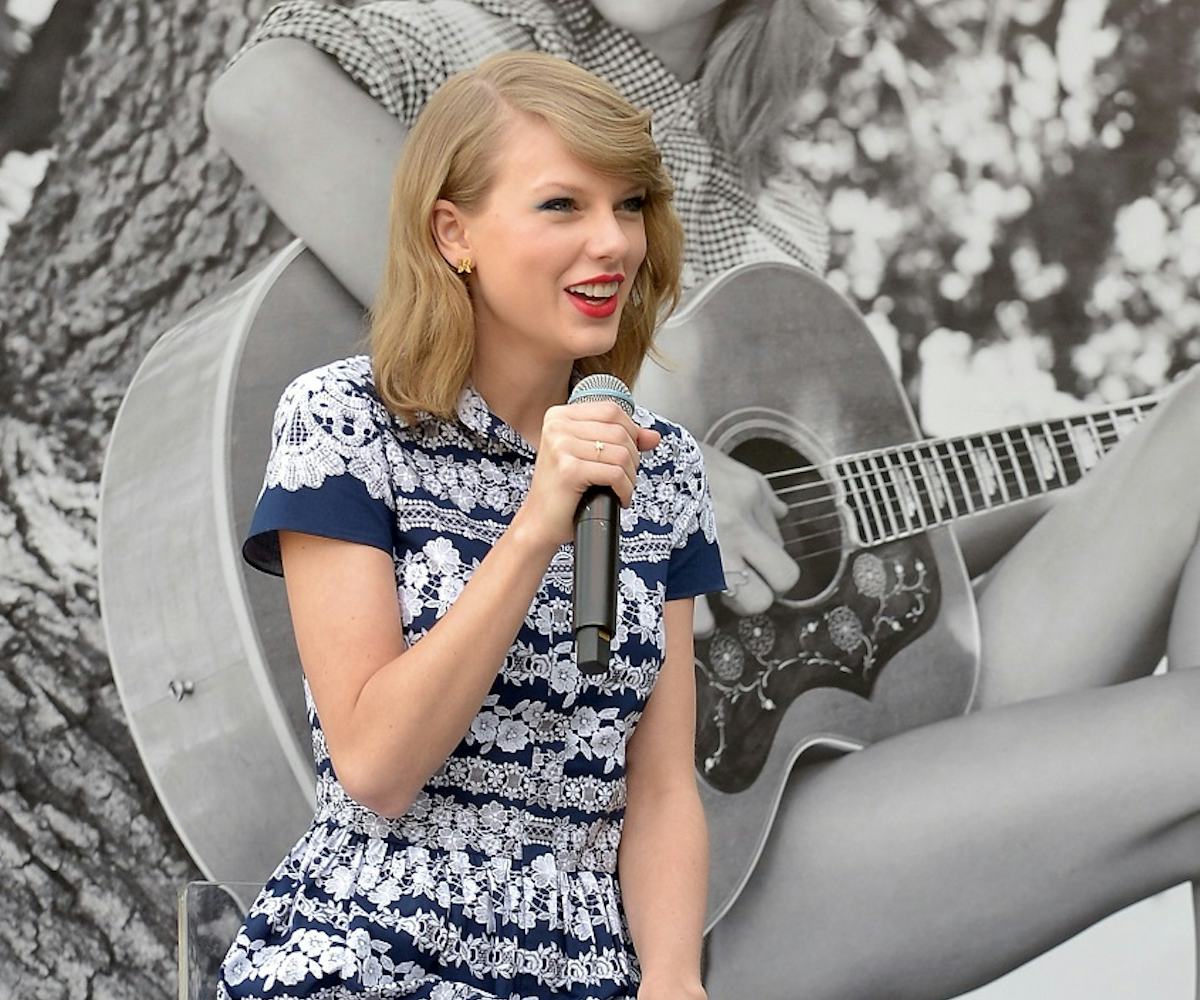 photo via getty images
taylor swift for keds reminds us spring still exists
and it's just around the corner!
We love stomping the streets in our chunkiest winter boots, but after what seems like a long, sludge-filled winter, we're looking forward to the day when we can slip our feet into some lighter kicks.
Luckily for us, Keds has launched two new spring collections with Taylor Swift and Kate Spade New York. Both collaborations feature a wide array of bright patterns and happy colors that encompass everything we love about Taylor Swift and Kate Spade, from personality to style. The springtime prints and textures are perfectly fitting for warmer temperatures to come. Because even though March is in like a lion, it's supposed to be out like a lamb, right?
Shop the Taylor for Keds and Keds x Kate Spade New York collections now.
Keds x kate spade new york, champion ladybug, $75.00, available at keds.com
Keds x kate spade new york, champion linen in geranium, $75.00, available at keds.com
Keds x kate spade new york, champion paint in black cream, $75.00, available at keds.com
Keds x kate spade new york, champion love in white black, $75.00, available at keds.com
Keds x kate spade new york, champion paint in white multi, $75.00, available at keds.com
Keds x kate spade new york, champion love in black white, $75.00, available at keds.com
Keds x kate spade new york, champion linen in natural, $75.00, available at keds.com
Keds x kate spade new york, double decker june stripe, $95.00, available at keds.com
Taylor Swift for Keds, champion hearts in hearts navy, $55.00, available at keds.com
Taylor Swift for Keds, champion hearts in hearts charcoal, $55.00, available at keds.com
Taylor Swift for Keds, champion hearts in hearts lt gray, $55.00, available at keds.com
Taylor Swift for Keds, daisy seersucker in tan daisy, $55.00, available at keds.com
Taylor Swift for Keds, daisy seersucker in blue daisy, $55.00, available at keds.com
Taylor Swift for Keds, daisy seersucker in red daisy, $55.00, available at keds.com
Taylor Swift for Keds, champion eyelet berry in berry white teal, $55.00, available at keds.com
Taylor Swift for Keds, champion eyelet berry in berry white red, $55.00, available at keds.com