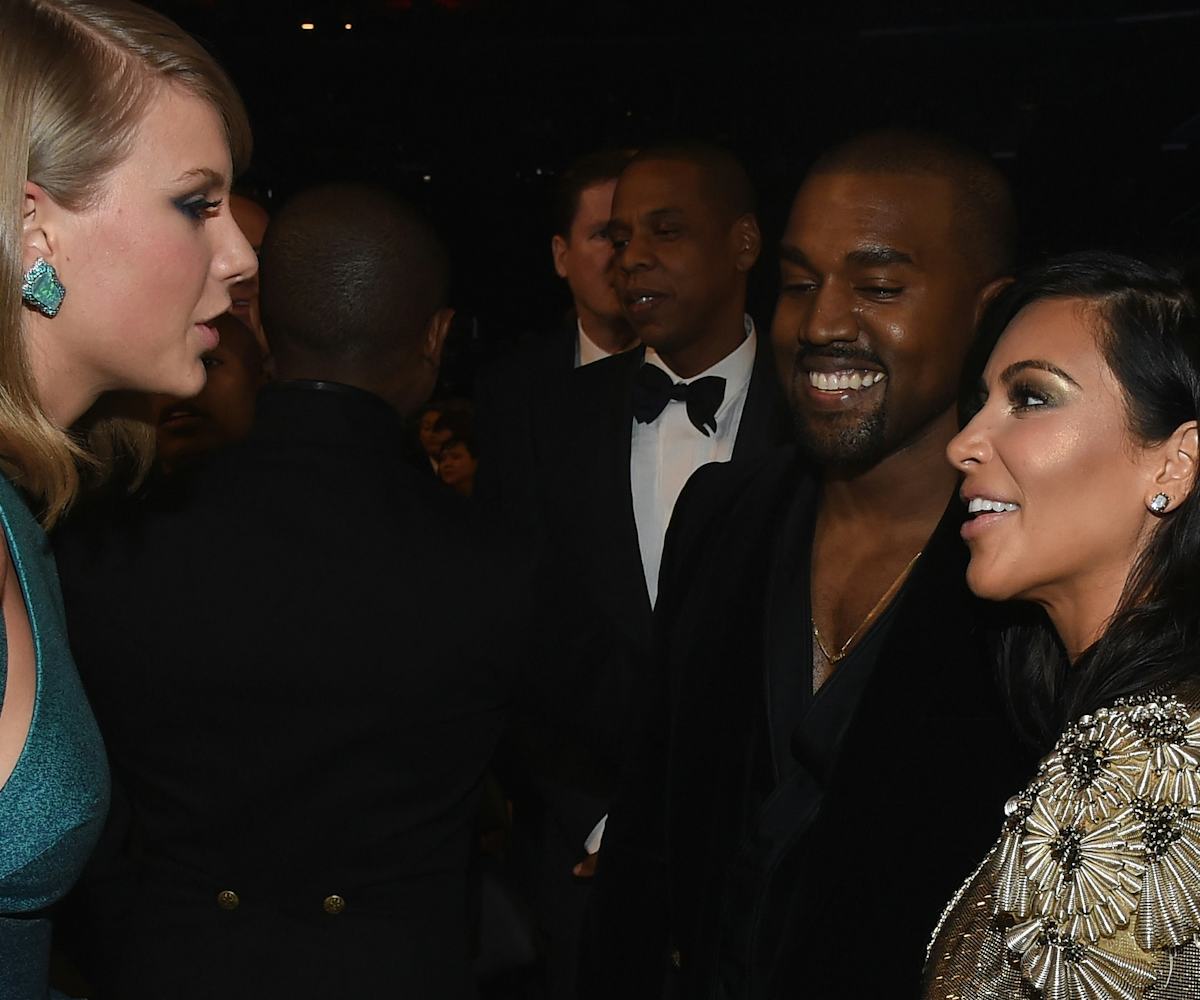 Photo by Larry Busacca/Getty Images
Taylor Swift Says Kim Kardashian Bullied Her
And reveals why she embraced the snake imagery
Taylor Swift may be at a high point right now after kicking off her Reputation World Tour. However, while speaking to the crowd in Glendale, Arizona, last night, Swift referenced a "low" point when talking about the show's extensive snake-laden imagery.
"A couple of years ago, someone called me a snake on social media, and it caught on. And then a lot of people called me a lot of names on social media," Swift said, per The Washington Post. "And I went through some really low times for a while because of it. I went through some times when I didn't know if I was gonna get to do this anymore and I guess the snakes… I wanted to send a message to you guys that if someone uses name-calling to bully you on social media and even if a lot of people jump on board with it, that doesn't have to beat you. It can strengthen you instead."
And the incident she's referencing? None other than her infamous feud with the Kardashian-Wests. 
Following the 2016 release of Kanye West's "Famous," Swift publicly slammed West for saying he made her famous and calling her a "bitch" on the track without running it by her. Kim Kardashian refuted her claims by Snapchatting a secretly recorded phone call between West and Swift, which appeared to indicate that Swift was aware of the lyrics beforehand. Kardashian released the footage on National Snake Day, which led to the name-calling Swift mentioned last night.
Swift, for her part, has disputed the phone call, calling it "character assassination," according to Rolling Stone.
"Where is the video of Kanye telling me he was going to call me 'that bitch' in his song?" Swift wrote on Instagram. "It doesn't exist because it never happened. You don't get to control someone's emotional response to being called 'that bitch' in front of the entire world."