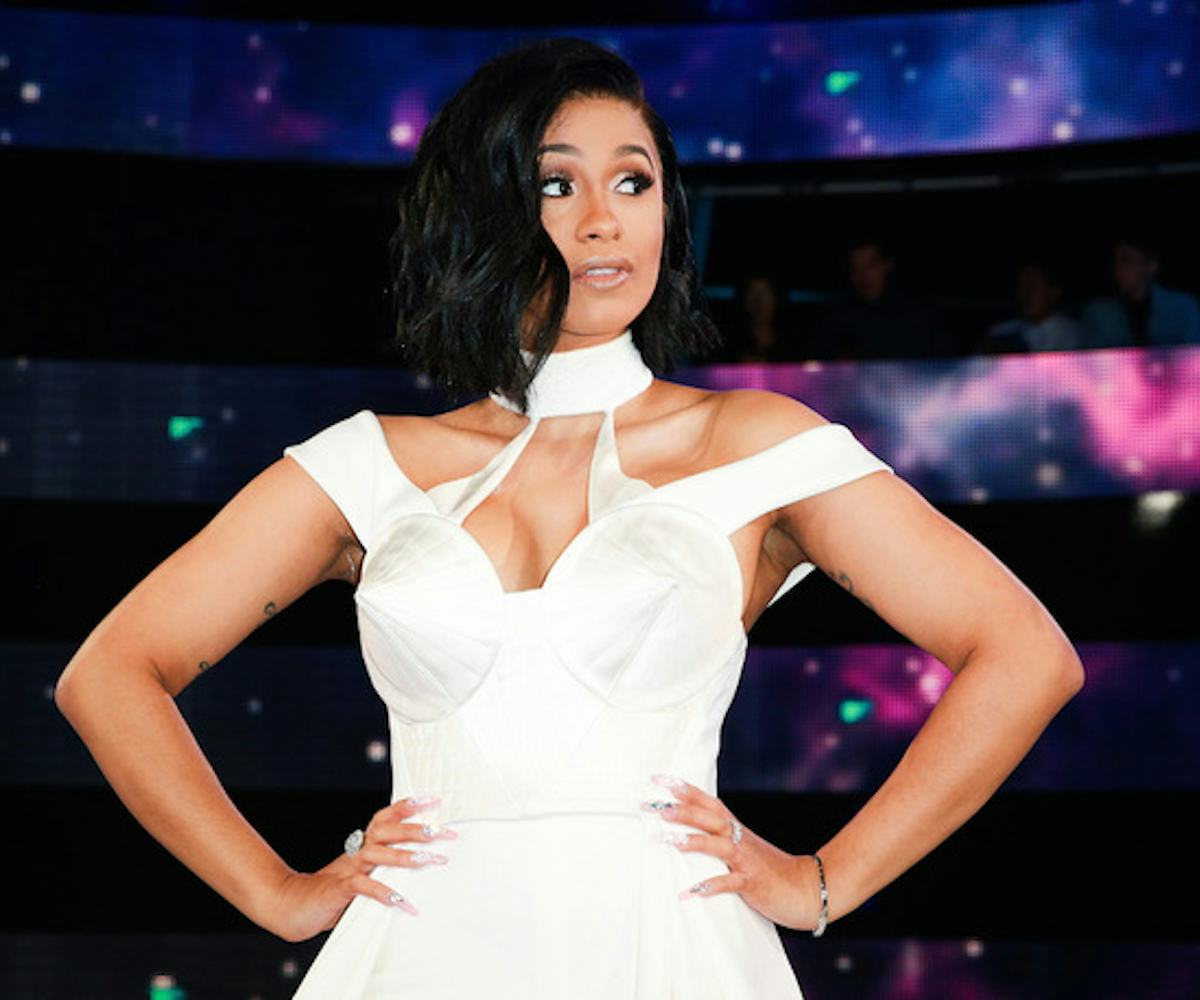 Photo by Rich Fury / Getty Images
Taylor Swift And Nicki Minaj Fans Are Teaming Up To Tear Down Cardi B
They want to knock "Bodak Yellow" off the charts, and that's not cool
"There's a special place in hell for women who don't help other women," Taylor Swift once said during a feud with Tina Fey and Amy Poehler, but it doesn't seem like her biggest fans were listening. Now, years later (and following the singer's long-standing feud with Katy Perry), Swift's biggest supporters are teaming up with Nicki Minaj's stans in an unlikely alliance: They're trying to get "Bodak Yellow" by Cardi B knocked off the top of the charts, so they can see their favorites dominate.
"Bodak Yellow," this summer's ubiquitous bop, has climbed steadily to No. 2 on the Billboard charts. The song was the first by a solo female hip-hop artist to do that in years. But, according to Teen Vogue, fans of Swift would rather see "Look What You Made Me Do," the singer's controversial comeback track, remain at No.1 than let another woman shine, even momentarily. The Swifties have enlisted Minaj's supporters, who have a complicated relationship with Cardi, to purchase "Look What You Made Me Do," in the hopes of keeping the song's sales higher than those of "Bodak Yellow," thus preventing Cardi from breaking a record not-yet set by Minaj.
The story of support behind "Look What You Made Me Do" is a bit labyrinthine: When the track was released, Mariah Carey fans had rallied behind it to make sure that "Despacito," which had been topping the charts at the time, didn't overtake a record set by "One Sweet Day." Meanwhile, "Bodak Yellow" continued to amass support, slowly threatening to outshine Swift's song, thus leading to our current predicament.
Refinery29 notes that the fan reactions are particularly strange since none of these stars are even fighting with each other at the moment. 
Here's what some of the anti-Cardi campaigns are looking like on Twitter:
The whole narrative of the Barbz and Swiftie team-up is a bit sad. It's great to see these dueling factions finally getting along, but shouldn't we all be out here hoping to see all women succeed despite our specific pop allegiances? Let's just celebrate the fact that women have such excellent and popular music out right now, instead.