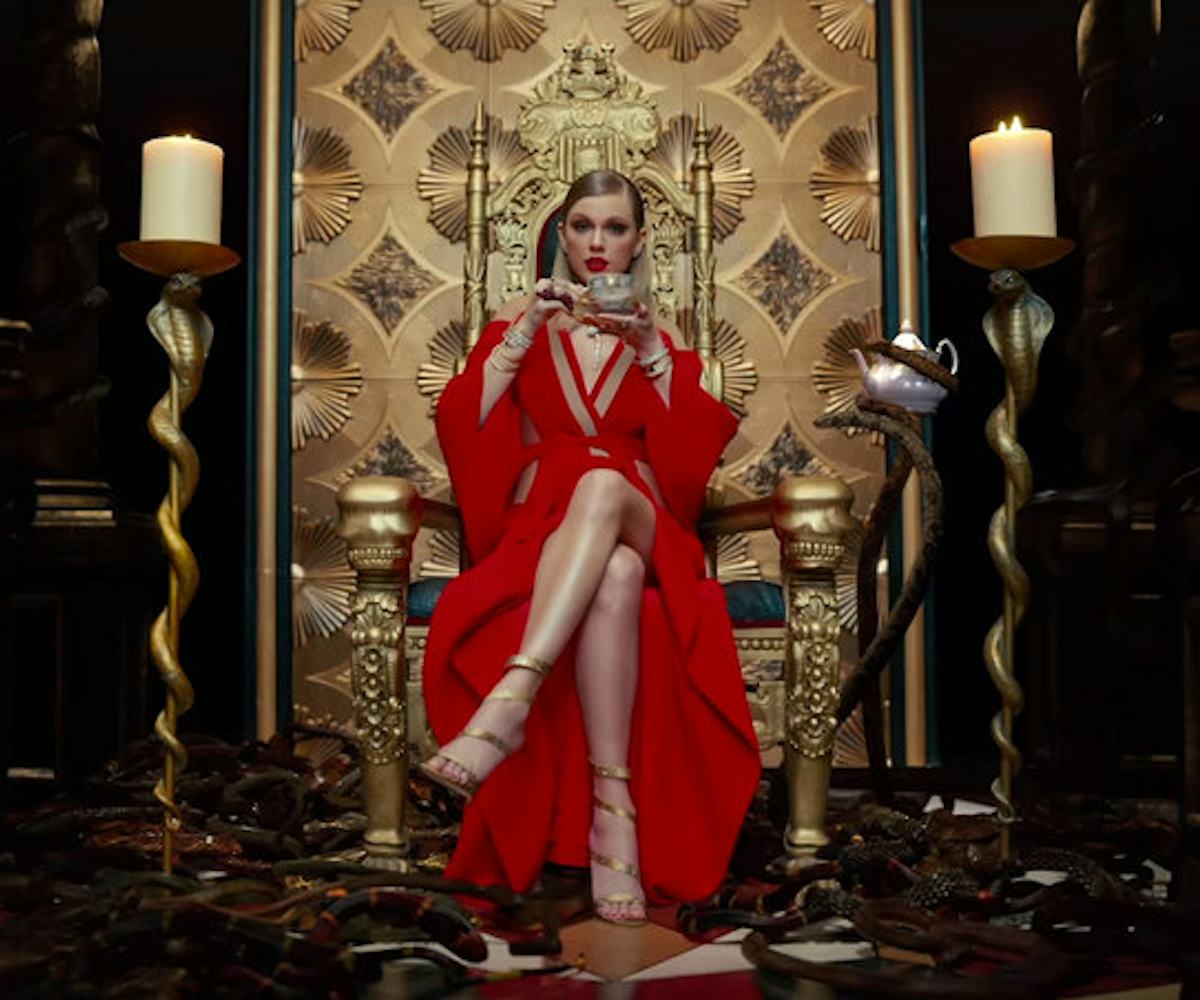 Photo courtesy of Big Machine Records
Taylor Swift's "Look What You Made Me Do" Is Already Breaking Records
Ending the 16-week reign of "Despacito"
In news that shouldn't surprise anyone, it appears that Taylor Swift's "Look What You Made Me Do" is now the No. 1 song in the country. According to Billboard, the lead Reputation track soared to the top of the charts to claim the spot, breaking multiple records along the way and ending a 16-week No. 1 streak for Luis Fonsi, Daddy Yankee, and Justin Bieber's "Despacito." The song initially debuted at 77 on the Billboard Hot 100 chart.
Along with being the top song in the country, the track also broke major streaming records on Billboard's Streaming Songs chart, garnering 84.4 million U.S. during its debut, making it the highest for any song this year. This means that the track surpassed yet another "Despacito" record, which peaked at 69.6 million streams. The song is also the highest-ever in a week for a song by a female artist, surpassing the debut week of Adele's "Hello," which peaked at 61.6 million streams in 2015. 
So, what exactly did we make T-Swift do? If we had to guess, all of that.
You can see a full list of the records Swift broke with the single, here.