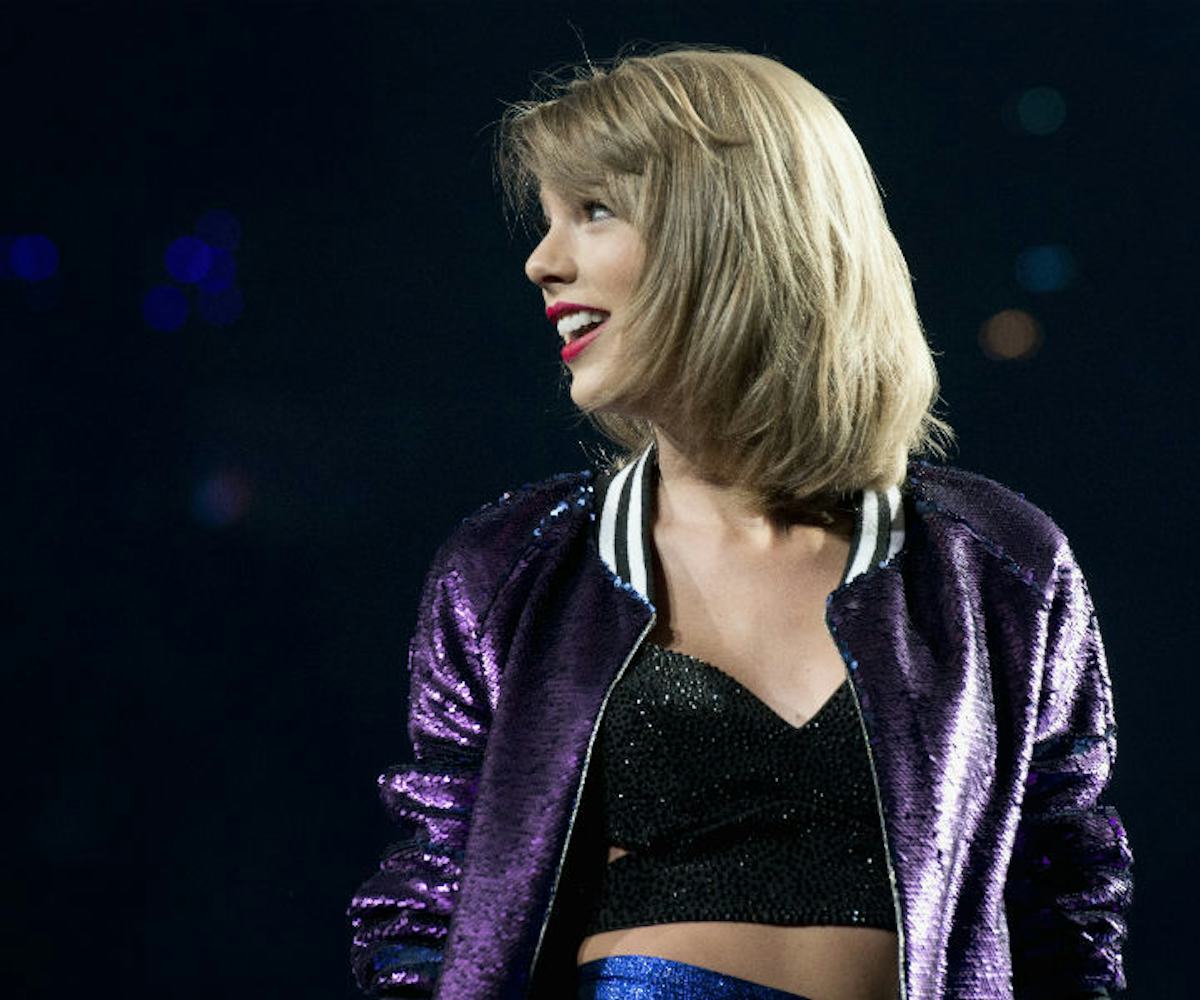 Photo by Duane Prokop/Getty Images for TAS.
Of Course Taylor Swift Is The Only Person Who Enjoyed 2017
"I couldn't have asked for a better year"
The country is divided on a lot of things, but how shitty this past year has been (and the year before that) is not one of them. 2017 has been stressful, trying, and exhausting. In layman's terms: A lot of bad things happened. So, please, someone pass this message along to Taylor Swift.
Yesterday, on her 28th birthday, the singer
. "I couldn't have asked for a better year, all thanks to you," she wrote on a photo that shows her performing at Jingle Bell Ball in London. "Thanks for all the birthday wishes. Can't wait to see what 28 will be like. See you on tour."
Well, let's take a minute to see what 2017 looked like in the eyes of Swift: She resurfaced with Reputation. She was (questionably) on the cover of TIME magazine for being a "silence breaker." She won her groping case against former radio host David Mueller. She's in an alleged happy relationship. She's gearing up to go on tour soon. She performed on SNL and somehow managed to befriend the true star of 2017, Tiffany Haddish. She also avoided addressing any concerns that her values are aligned with the alt-right (other than by silencing writers).
Anyone thinking about themselves and themselves only would look at that list and think, Yeah, couldn't have asked for a better year, but let's now take a minute to see what 2017 looked like to the rest of the world: There were more than 400 mass shootings in the U.S., including one in Las Vegas where 58 people were killed and 489 wounded. The Manchester Bombing, which took place during an Ariana Grande concert, took 23 lives. This past hurricane season was the most expensive in U.S. history, and parts of Puerto Rico still don't have power. There's a storm of sexual harassment allegations being brought up against high-powered men across industries, yet we still have a predator in one of the most powerful offices in the world threatening the rights of the marginalized almost daily. And those are only the first things that come to mind.
So, sure, the rest of the world is up in flames (some parts literally), but at least Swift is back and better than ever!