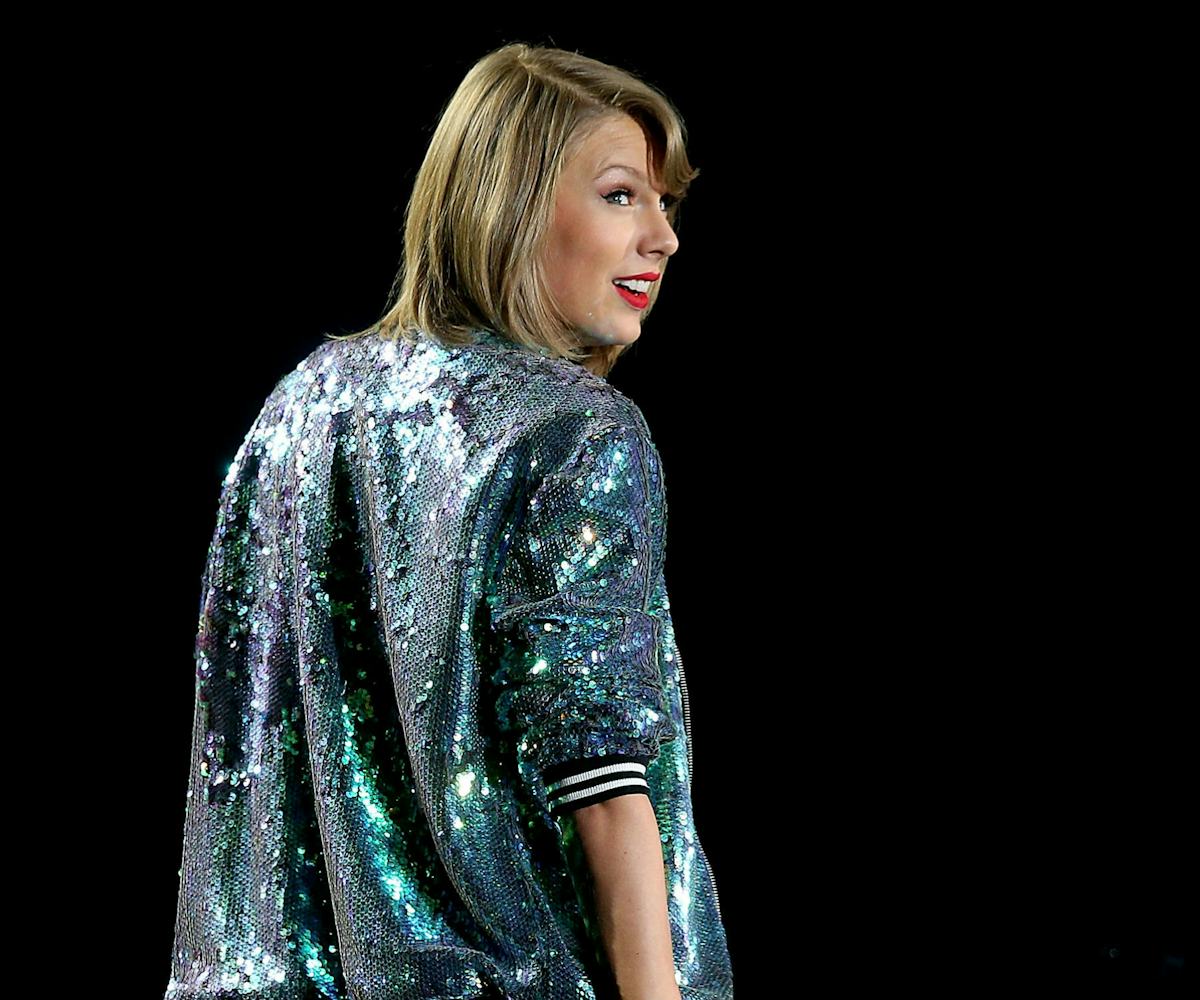 Photo by Graham Denholm/Getty Images.
Here Are All The Theories About Who Taylor Swift Shades in 'Reputation'
Reputation is finally here and, now, so are the articles overanalyzing the lyrics to learn who the album is really about. This is something Taylor Swift already knew was going to happen. She wrote in the preface of her Reputation-themed magazines: "When this album comes out, gossip blogs will scour the lyrics for the men they can attribute to each song, as if the inspiration for music is as simple and basic as a paternity test," she wrote. "There will be slideshows of photos backing up each incorrect theory, because it's 2017 and if you didn't see a picture of it, it couldn't have happened right?"
But given the past year Swift's had, it's hard to look at the songs and not wonder who she's throwing shade at. Her songs are almost always famously about her past relationships and real-life experiences. It would be strange if this album was any different. It would be very un-Swift like. So, let's get into it.
There are, obviously, mentions of her feud with Kim Kardashian and Kanye West. We already know (well, assume) "Look What You Made Me Do" is about Swift channeling her anger after being "stabbed" in the back. She explores those feelings even more on "This Is Why We Can't Have Nice Things." She rewinds time to when things were good—her and Kanye had made amends, and she thought the drama was behind her. Then, the whole Kim exposing her on Snapchat thing happened. She sings on the song:
It was so nice being friends again/ There I was giving you a second chance/ But then you stabbed my back while shaking my hand/ And therein lies the issue/ Friends don't try to trick you/ Get you on the phone and mind-twist you/ And so I took an ax to a mended fence.
She also goes on to sing: "But I'm not the only friend you've lost lately/ If only you weren't shady," reportedly referring to Kanye and Jay Z's falling out earlier this year. 
Next, we have "I Did Something Bad," which could be about Kanye or her ex Calvin Harris. She sings: "If a man talks shit then I owe him nothing," and "This is how this world works/ Now all he thinks about is me." 
"Getaway Car" is rumored to be about another ex, Tom Hiddleston. In the song, the actor is described as being the "getaway car" that showed up to allow her to escape her relationship with Harris. "The ties were black, the lies were white," she sings. "I wanted to leave him/ I needed a reason." Her and Hiddleston ended up parting ways, which is where this line comes in: "I put the money in a bad and stole the keys/ That was the last time you ever saw me."
These are all just theories of course. As Swift explains: "We think we know someone, but the truth is that we only know the version of them they have chosen to show us."