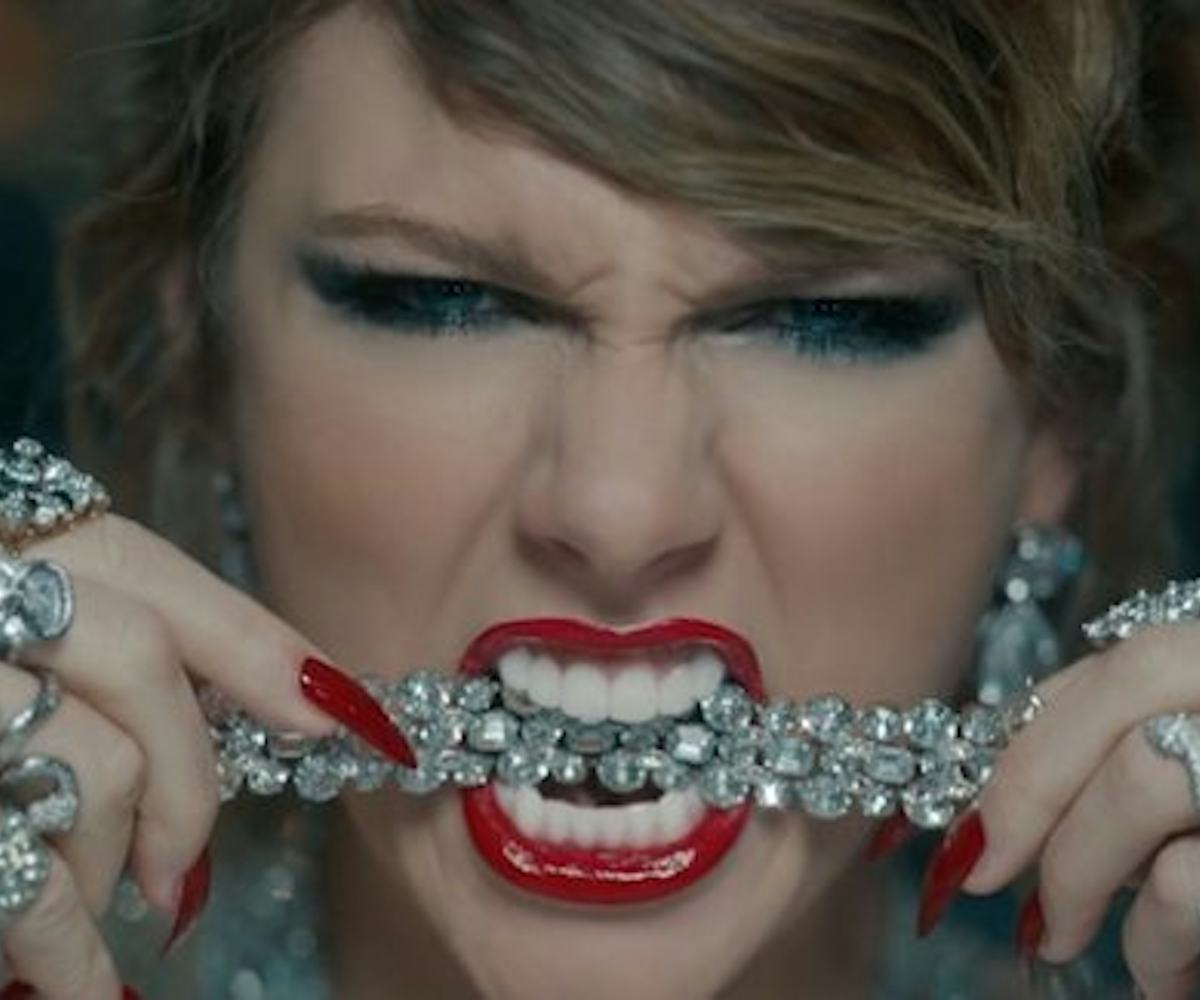 screenshot via instagram.com/taylorswift
This Theory That Taylor Swift Is The Ultimate Snake Is BS
In case you managed to miss it, Taylor Swift "rose up from the dead" to drop her first single in three years. It's evident that the pop track is about someone who wronged her, as she opens with the lines, "I don't like your little games/ The role you made me play, of the fool/ No, I don't like you." Many have speculated that her forthcoming album was a jab at Kanye West, but this theory about the duo takes the cake. A new theory suggests that Swift is intentionally releasing her new album on the same day as the 10-year anniversary of the death of West's mother, Donda. 
Sure, West and Swift may have bad blood, but this is a bit of a reach. And theories didn't stop there—one Twitter user claims that her "tilted stage" lyric is a jab at Kayne's moving stage from his The Life of Pablo tour, which, we guess, is slightly more plausible.
Others thought of it as a major power move and shade toward Katy Perry, considering that the video of her new single will release this Sunday during MTV's Video Music Awards, which Perry happens to be hosting.
Sigh. Can't we all just get back to that the time we all thought Swift was hiding in a suitcase?