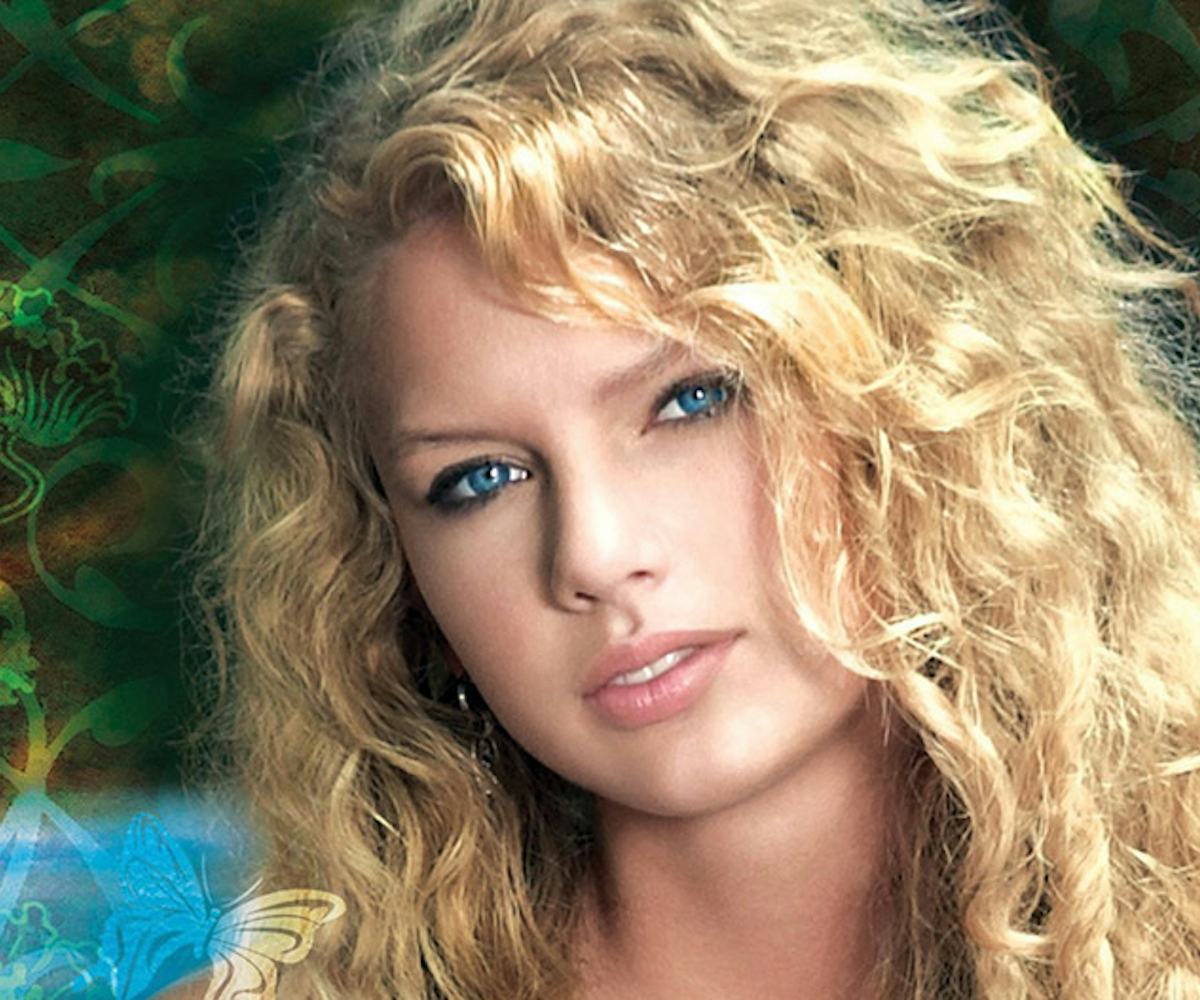 Photo courtesy of Big Machine Records
Were We Wrong About Taylor Swift?
Looking back on her debut album, 10 years later
Taylor Swift was not the pop music crossover, industry bigwig she is today when she started 10 years ago. She was a wide-eyed, bushy haired 16-year-old with a knack for songwriting and her guitar. Her debut single, "Tim McGraw," did well, but Swift was, by no means, garnering more than a billion YouTube views for a single music video. Rather, Swift was a promising act that perked the ears of many country music outlets. It wasn't until her sophomore album, Fearless, that major media music outlets were starting to see the force of the brand that has become Taylor Swift. Now, her mere breath inspires millions and, in turn, gives her the world. 
Today, on the 10th anniversary of Taylor Swift's Taylor Swift, let's look back at what the critics, the small number of them, were saying about her. Spoiler alert: No one was wrong about Taylor Swift's potential; it's just no one could have predicted that the former country star would become the pop phenomenon she is today. Can you ever, really?
The New York Times considered Swift to be a "brazen" songwriter. They end by citing the lyrics to her "Tim McGraw" that today reads like a prophecy. "When you think Tim McGraw, I hope you think of me,' Ms. Swift sings, and given how much time country listeners seem to spend thinking about that guy, it seems like asking a lot." Looks like all those McGraw thoughts turned into Swift thoughts.
CMT somehow knew Taylor Swift was destined for greatness. "It takes about 30 seconds of conversing with Taylor Swift to realize that this excited teenager is also a savvy, no-nonsense careerist," Edward Morris wrote. "Here is a lady who knows exactly what she wants and is bullet straight in going for it."
PopMatters awarded Taylor Swift a 6/10 star rating. "Taylor Swift already seems too mature to be considered a child," Roger Holland wrote. "It's to be hoped that when she finds both her place and her full grown voice, she's able to find an accommodation between the country tradition and her very obvious pop sensibilities, because Taylor Swift suggests she has much to offer." Boy, is that the understatement of the year.
AllMusic considered Taylor Swift to be "a commendable starter album that's as accomplished as any by a 10-year veteran who's seen a lot more road and felt a lot more emotion." Writer Jeff Tamarkin goes on to, as every other reviewer did, talk about how wise beyond her years she is. "Swift's young age may be a major point of interest in bringing listeners in, but by the end of the record she's succeeded in keeping them."
Finally, Sputnikmusic appreciated how not pretty, pretty princess Taylor Swift was. "Perhaps the most magical quality about Taylor Swift is that it isn't so magical. There's no castles, white horses, or fairy tales… just Swift doing what she does best: lamenting about relationships, betrayal, and boys." Obviously, that kind of magic came into play on the following album, but those fantastical elements helped boost Swift's pop credibility because pop relies on the extraordinary. Back then, however, it was the songwriting that took center stage and continues to do so today, under a different genre, of course.