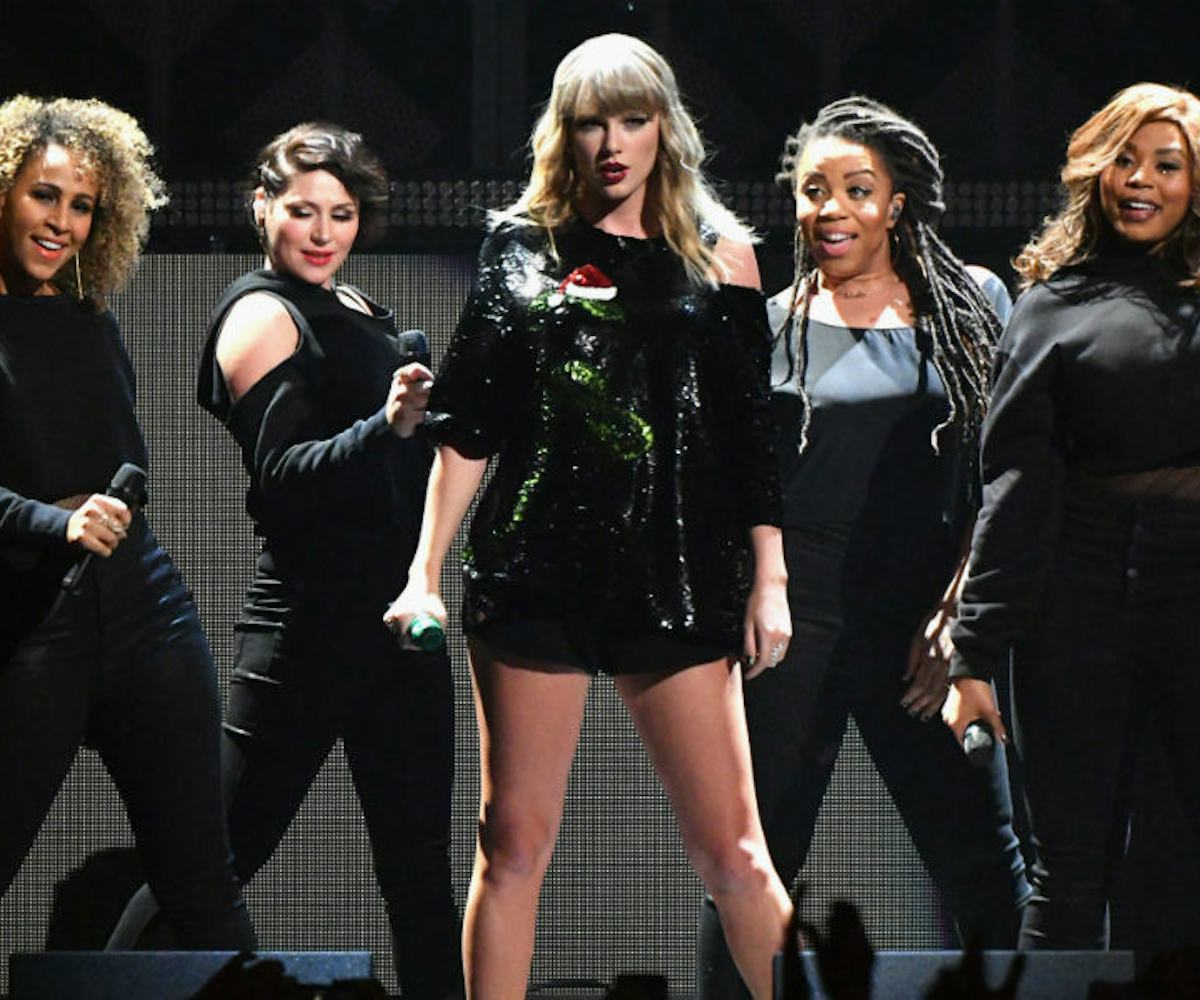 Photo by Dia Dipasupil/Getty Images.
Taylor Swift Gets Emotional While Reflecting On Her Sexual Assault Case
"I'm sorry to anyone who ever wasn't believed"
It's been a year since Taylor Swift won her groping case against DJ David Mueller. Last night, the singer reflected on the assault and thanked her fans for their love and support.
"A year ago, I was not playing in a stadium in Tampa, I was in a courtroom in Denver, Colorado," she told the audience during her Florida concert, according to EW. "This is the day the jury sided in my favor and said that they believed me." She then, reportedly, went on to say that she's been thinking about all of the people who aren't believed and who don't speak up because they're afraid they won't be believed. "I just wanted to say I'm sorry to anyone who ever wasn't believed because I don't know what turn my life would have taken if somebody didn't believe me when I said something had happened to me," Swift said before thanking her fans. "I'm so grateful for you guys for being there for me for what was really a horrible part of my life."
Say what you will about the singer and her supposed political ties, and whether or not she belonged on the cover of TIME alongside other "Silence Breakers," the way she's handled this case and its aftermath have been commendable. While testifying in court, she told Mueller's attorney at one point: "I'm not going to allow you or your client to make me feel in any way that this is my fault, because it isn't."
After her speech Tuesday night, some fans reportedly held up $1 bills, the symbolic amount of money Swift was awarded following her win. Fighting back tears, the singer added, "You guys have seen me go through so many ups and downs in my life just due to the public nature of the way my life is, and I just wanted to say that I'm so happy to see you and to have you and know you through the ups and the downs in my life."