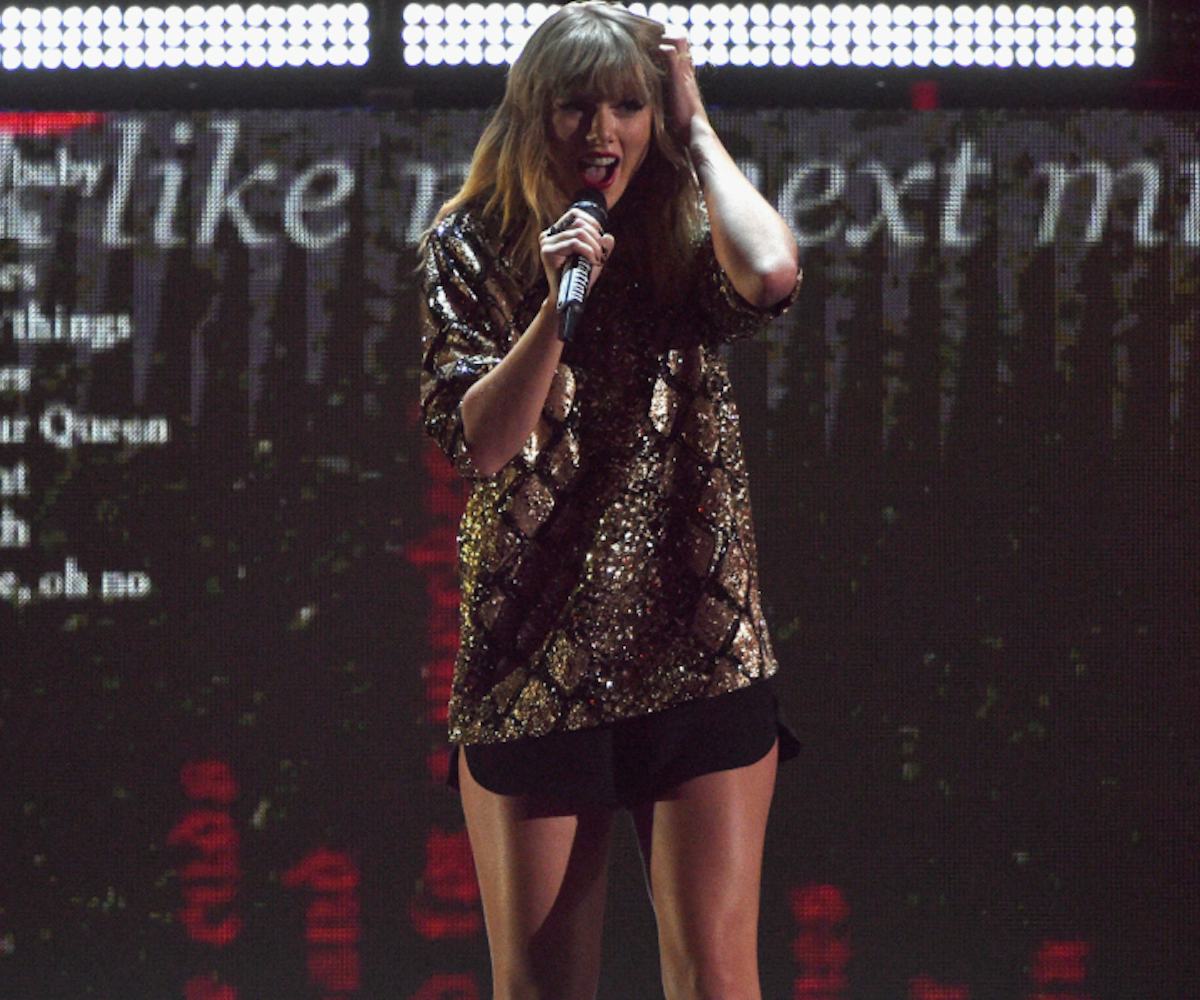 Photo by Kevork Djansezian/Getty Images
A Stalker Allegedly Broke Into Taylor Swift's Home And Took A Nap In Her Bed
Just one of many scary incidents for the singer this month
On Friday, police arrested an alleged stalker at Taylor Swift's Tribeca townhouse after investigating a reported break-in. According to The Associated Press, police found 22-year-old Florida man Roger Alvarado asleep in Swift's bed.
Alvarado—who was also arrested on February 13 for breaking the front door of Swift's home with a shovel—was charged with stalking, burglary, criminal mischief, and trespassing.
This isn't the first time Swift has had to deal with a stalker breaking in or attempting to do so. On April 3, one of Swift's stalkers pleaded guilty to violating a restraining order the singer had filed against him after he followed Swift after a concert and sent threatening emails to her father. 
And in the past month alone, the singer has had more than her fair share of scary experiences. April 10, a Connecticut man robbed a bank and drove to Swift's Rhode Island home, throwing the stolen money over the fence in an attempt to "impress" her, USA Today reported. Less than a week later on April 14, police arrested a masked man from Colorado outside of Swift's Beverly Hills home after finding him with a knife, rope, and ammunition, according to The Denver Post. 
In both of these instances, along with Friday's incident in New York City, Swift was—thankfully—not home. 
As ridiculous as it may sound that this man allegedly broke into Swift's home just to nap in her bed, it's definitely not something to joke about. Several replies to The Associated Press's tweet about the incident, for example, are jokes—and at the singer's expense, which is even more inappropriate. Even if you don't like Swift or her music, it doesn't change the fact that this was probably an extremely unsettling and traumatic incident, as it would be for anyone.
Here's hoping things calm down for Swift soon, because no one should have to feel afraid for their safety—especially in their own home.