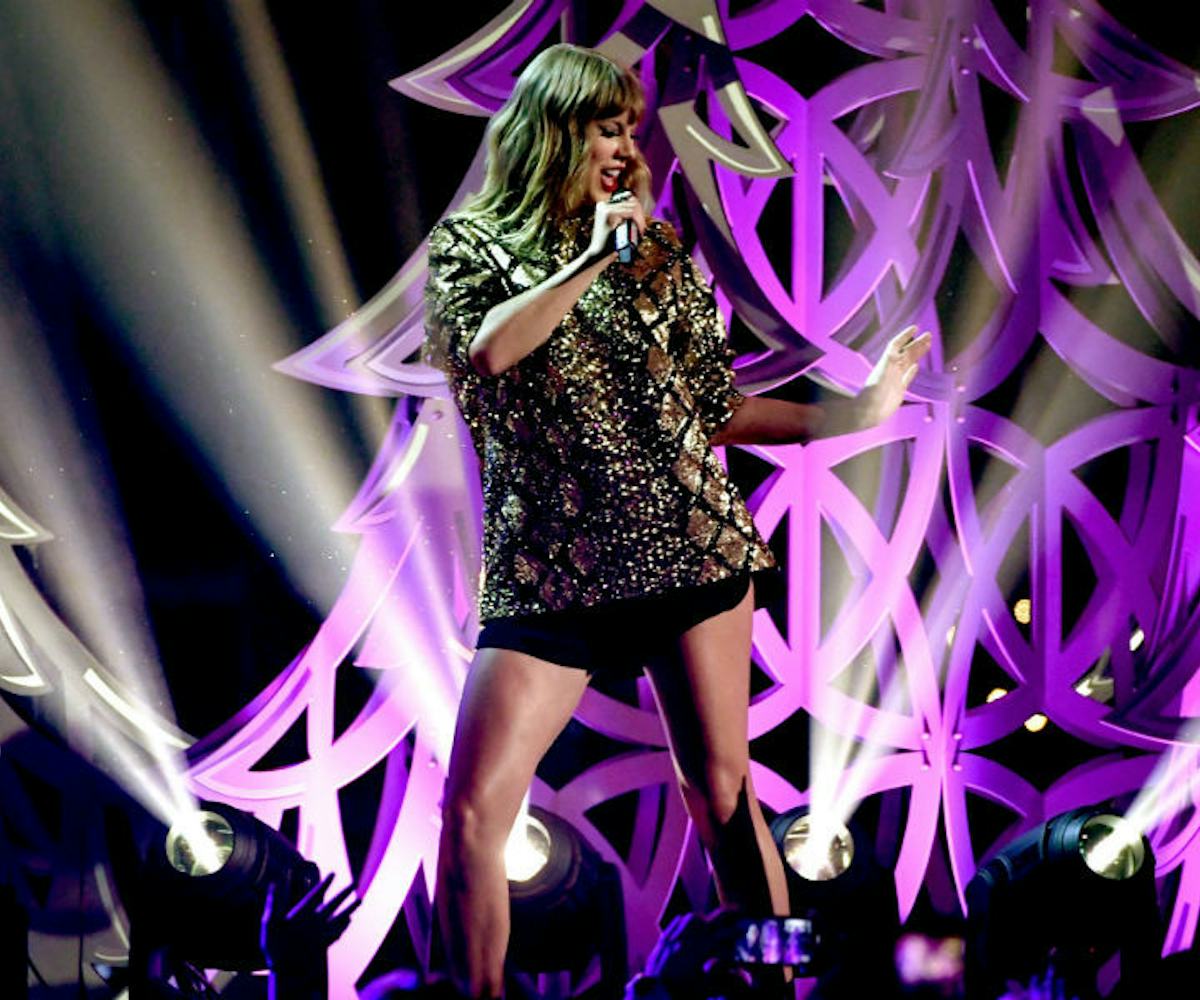 Photo by Kevin Winter/Getty Images for iHeartMedia.
Taylor Swift's Stalker Has Been Sentenced To 10 Years Probation
He will also be monitored by GPS
Taylor Swift's lawyers have been staying busy this past year. In August, she won a civil trial against DJ David Mueller who allegedly groped her at a meet-and-greet in 2013. Now, TMZ reports, a man who sent threatening messages to the singer and her family has been sentenced to 10 years of probation.
Frank Andrew Hoover was arrested in 2016 for violating a previous restraining order Swift had against him. The order was initially filed after Hoover allegedly stalked the singer following a concert. He also sent threatening emails to Swift's father, including one that reportedly read: "Decided that we are going to end all the Swifts on one day because I can't stand that virus shit your daughter spread."
Hoover pleaded guilty to violating the restraining order on Monday. In addition to 10 years of probation, he must undergo psychological and random drug testing, attend substance abuse classes, and surrender all firearms. He will also be monitored by GPS for at least the first year.
Hopefully, this will mark the last of harassment cases Swift has to deal with.