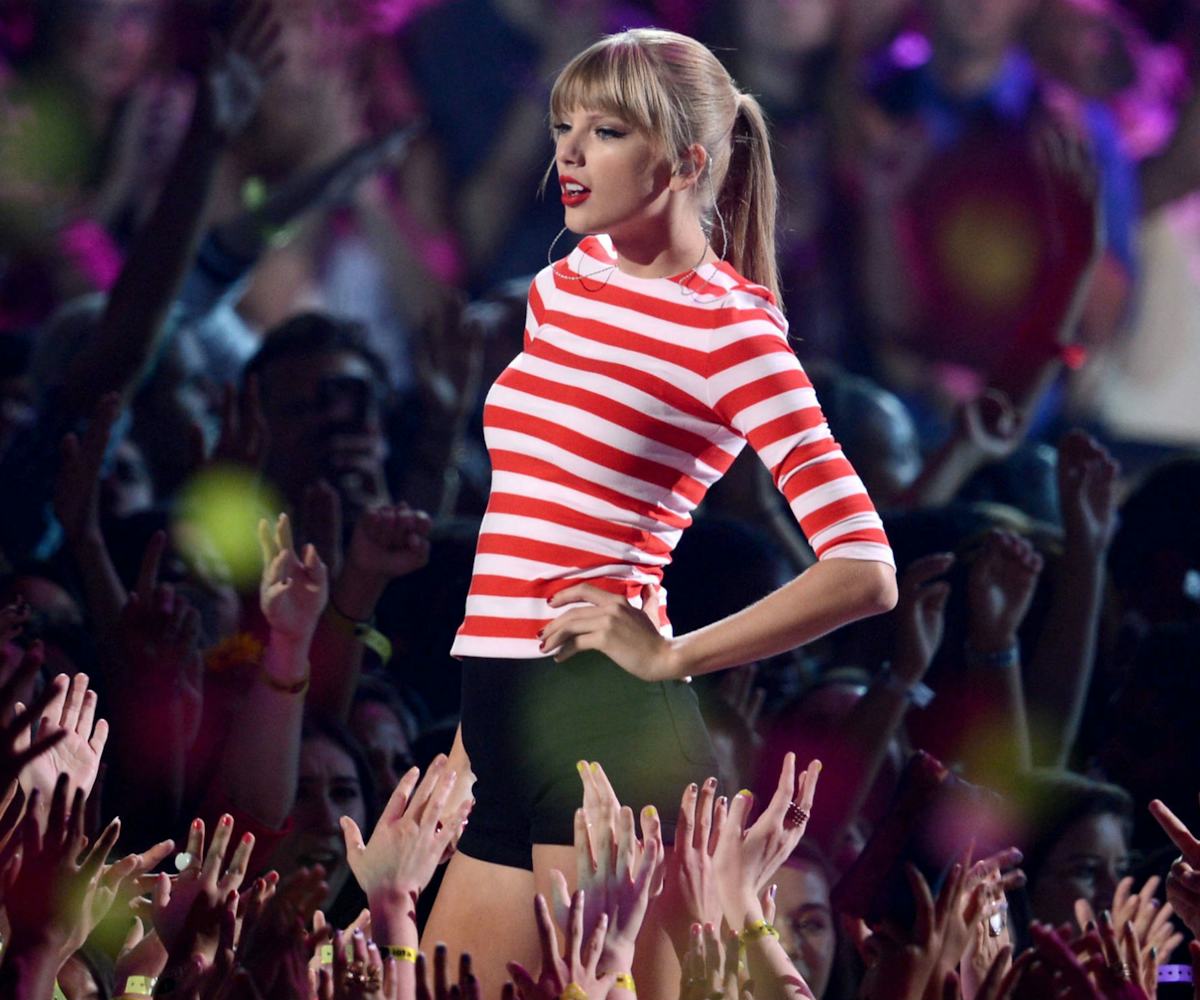 What Swifties Think About Snake-Era Taylor
"For the first time, she truly doesn't care what other people think anymore"
Diplo once described Taylor Swift fans as being "an army that's worse than North Korea." This discovery came after the DJ tweeted that someone should start a Kickstarter to "get Taylor Swift a booty." Swifties swarmed into his replies with death threats and venom. "Like, Taylor Swift fans are really crazy," he said. "It's really bizarre, and disgusting. They're the worst people in the world."
In their defense (and I am the furthest thing from a Swiftie, so me being in their corner is a big deal), it's not easy being a fan of one of the most divisive artists out right now, to have to defend her at every turn and try to get people to see what you see. As Zainum, a financial analyst from New York who runs the fan account @SimplySFans, explains:
Imagine your older sister getting hated on and feeling like you can't do anything about it. We take to social media to try to defend her because people try to paint this image of her that's untrue. People don't care about facts, they care about headlines and the three seconds of fame gained by clickbait. It hurts when such a good, grounded human being who does so much for her fans—something tabloids never capture—is being dragged for false perceptions.
Swift is in a new phase of her career, though. Gone are the white horses and acoustic slow jams of yesterday. Actually, they're still there, but there are also snakes and 808s weaved in. Reputation finds us face-to-face with an artist at a crossroad of wanting to be bad, but still uphold her innocent girl image.
Old or New Taylor, her fans are just happy to have her back. In fact, with the backlash and criticism she's been receiving lately, the Swifties might be more loyal than ever. They were there to overanalyze the snake clips when they were released, and to come up with theories leading up to the album instead of waiting patiently. They were also there to shame anyone who leaked the new album ahead of its release date. And whatever new realm Swift plans on taking her music next, they'll be there, too.
For now, though, they're enjoying snake-era Swift. Read what they have to say about their longstanding fandom and what they most look forward to at this stage in the singer's career.
@Swiftness13, student in Ireland
What about Taylor Swift inspires you?
The person she is. Her music is what initially made me become a fan, but I think what made me stay so loyal is how incredible she is. Although she's never reached out to me personally, she's reached out to so many Swifties and is constantly giving back to her fans. She goes above and beyond for us, and there's no one else doing what she does. She's so humble and grateful for her success. Even though the media tries to portray her in a bad light, if you look around, I don't think you'll find a single person who has had a bad experience with her. She's an amazing example of a strong, successful female, and she's done so many incredible things for so many people, I really don't think she gets enough credit.
How long have you been a Swiftie?
I've been a Swiftie since summer 2007. I first heard her music when she performed "Teardrops On My Guitar" on America's Got Talent, and instantly became a fan. I was only 11 at the time. I'm now 22, and her music has been such a huge part of my life. She's been there for me through everything. There were times in my life when I had no one to turn to, but she has always been there, and even though she doesn't know me, I hope someday I get to thank her for everything. I don't think I'd be the person I am today if it wasn't for her.
Have you ever lost faith in Taylor?
I've never lost faith in Taylor, and I honestly, don't think I ever will. I trust her more than anyone. It's easy for an artist to have an unexpected No. 1 and become a one-hit wonder, but to build a career to the pinnacle Taylor has reached, takes hard work and dedication. I've been there through all of her musical eras, and with each album, she somehow manages to outdo herself. Her musical evolution has been astonishing. As long as Taylor is making music, I'll be first in line to buy her albums.
What do you think about snake-era Taylor?
I think the Reputation era really is about us and her. I feel like this era is for Swifties and our relationship with Taylor. I feel like there are people out there who will always dislike her and hate on her, but I think Taylor has reached a point in her life where she just doesn't care, and I'm so happy about that because I feel that way too. I see people dragging her on Twitter every single day, but there's too much love out there for Taylor within the Swiftie fan base to focus on the bad stuff. Like Taylor says, "haters gonna hate." They don't want their minds changed so leave them to it, Taylor's success will continue, and we'll continue to celebrate her.
What about Reputation are you most excited about? 
I'm so excited to see Taylor on tour! Being an Irish Swiftie, I miss out on things that Taylor does in America, so the fact she's coming back here means so much. I went to three shows during the 1989 tour, and it was the greatest experience ever. I've been to every Irish show she's ever done, and this era will be no exception. I've also traveled abroad to see her, so I'm hoping to go to as many shows as I can. I know she's going to come back better than ever.
Sarah of @TaySwiftdotcom, student in Nebraska
What about Taylor Swift inspires you?
The thing I love most about Taylor is her personality. While I've never met her, I feel so close to her. Her lyrics are always so vulnerable and come directly from her life, and it lets the Swifties build such a strong connection with her. She's also never stopped being who she is, even if the critics tear her apart. Her strength to maintain her character and to never let anyone bring her down is what inspires me the most. She's the type of woman I want to be one day: successful, smart, friendly, and always so kind.
How long have you been a Swiftie?
I'm 20 now, and when I was 12, my aunt bought me the Fearless CD as a birthday gift. So it's been roughly eight years since I first really listened to her music. I don't know what it was, but something about her music made me fall in love. That was one of the greatest birthday gifts I've ever gotten.
Have you ever lost faith in Taylor?
I don't think the thought of losing faith in Taylor has ever crossed my mind. Taylor has evolved every era and continues to grow as an amazing artist. Each time she releases a new album, you know it's going to be her best and greatest work she's made since the album before; that fact alone is what keeps me most excited for Taylor's future career. Each album is so different, from the lyrics to the titles to the actual music. She never fails to impress me, and that's what will make me stay a Swiftie forever.
What do you think about snake-era Taylor?
I love it! Don't get me wrong, I love the "old Taylor," the one that was so sweet and had the girl next door vibe. But Snake Taylor excites me. Snake Taylor is already very fierce, while still being as graceful as ever. I'm looking forward to all the things Taylor will achieve this era and how she'll bring this new fierce attitude into performances, interviews, and everything in between.
What about Reputation are you most excited about?
As always, I'm most looking forward to the tour. I love going to concerts, especially Taylor's. I love seeing how she brings her songs to life. I've seen Taylor on her past three tours, and each time, she steps up her game. I always think she can't do something more amazing than the last, and she never fails to prove me wrong. She had a moving stage for the 1989 World Tour. Taylor is always full of surprises, and I'm dying to hear the tour announcement.
Zainub of @SimplySFans, financial analyst in New York
What about Taylor Swift inspires you?
Everything from her musical talent to her ability to overcome challenges and obstacles. I have looked up to Taylor as a role model since becoming a fan because people try to twist an image of her that is untrue or try to make her as something she isn't. I think everyone experiences this kind of feeling at some point in their lives, and she's inspired me to embrace my differences and not care what other people will think or say. I have to know who I am, and it's also okay not to be like everyone else.
How long have you been a Swiftie?
Nine years! Since "Love Story" came out. 
Have you ever lost faith in Taylor? What keeps you excited?
Never. I don't think it's possible to ever lose faith in her. After being able to meet her and also follow her for the past nine years, you begin to realize that the media will do anything for clickbait and headlines, so they twist or make up their own truth. Her music—especially Reputation—is the real story, and if that means being patient for it every couple of years, I'm ready for it. 
What do you think about snake-era Taylor? 
I love it. For the first time, she truly doesn't care what other people think anymore. For all the references to the truth, it's either you get her sarcasm or you just don't. Bye haters. 
What about Reputation are you most excited about?
I'm very excited about the lyrics. They all tell the real story and not one painted by media scrapping up made-up stories based on pictures. I think this is best explained at the ending of her introduction note to the album, that people will think they know you, but they only know what you have allowed them to see. I'm also happy about the development in musical production and her collaboration with Ed [Sheeran] and Future, but also that you can tell she's genuinely happy in all of her songs on the album—specifically "Delicate" and "New Year's Day."