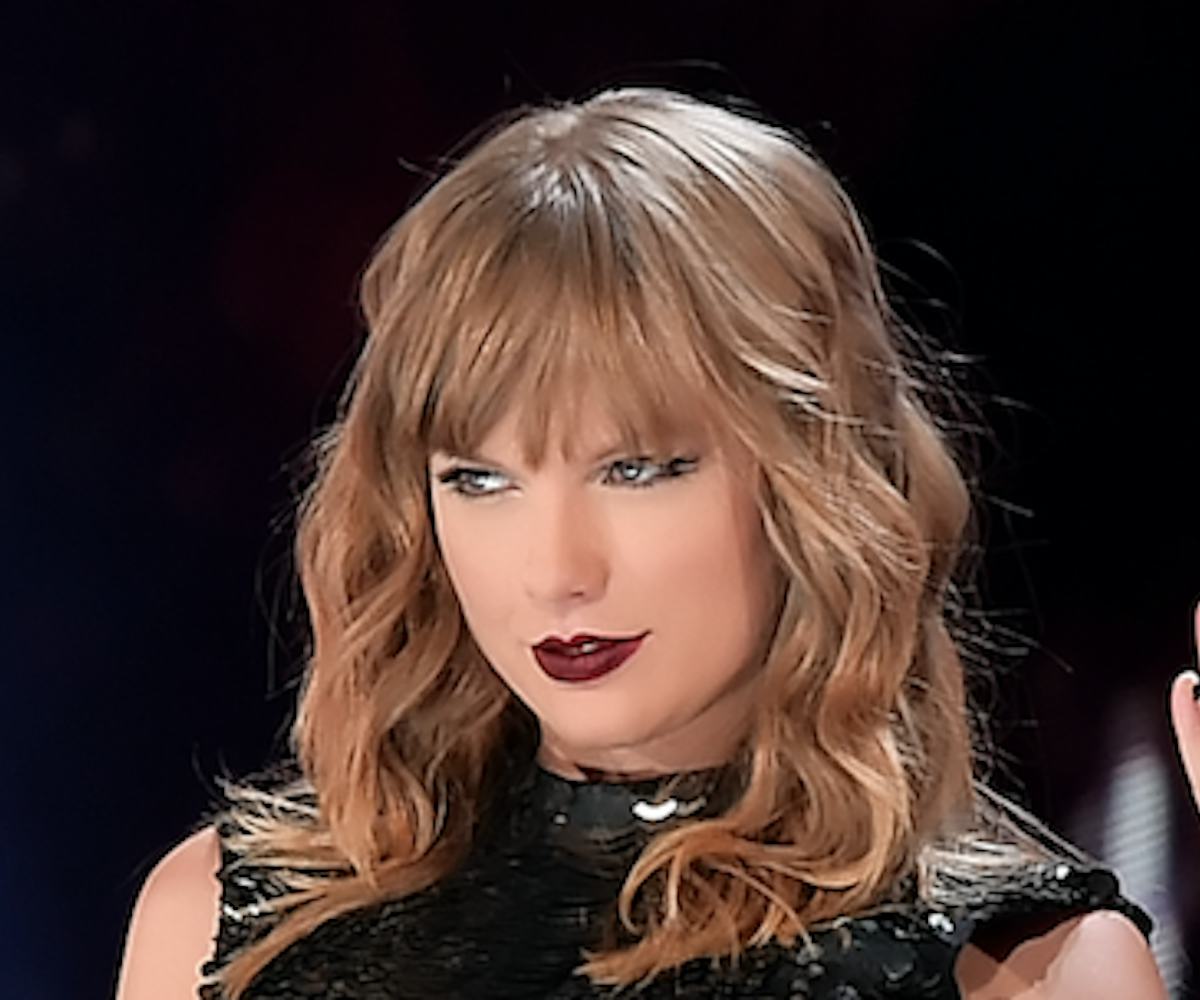 photo by Kevin Winter / getty images
Trent Reznor Calls Out "Taylor Swifts" Of The World For Remaining Silent On Trump
The Nine Inch Nails frontman says "they are concerned about their brand, their demographic and their success and career"
Nine Inch Nails frontman Trent Reznor has a strong message for the "Taylor Swifts" of the world: use your platform to speak out against injustice. In a recent interview with The New York Times, the artist opened up about why it's crucial for artists, especially in today's political climate, to use their platform for good.
"I was doing press with somebody in the mid-90s, and they made an argument that stayed with me: that I have influence, and that it's my job to call out whatever needs to be called out, because there are people who feel the same way but need someone to articulate it," he told the publication. "And I think about that today, because it seemed like it was a lot easier to just keep your mouth shut and let it go back then. You don't hear a lot from the Taylor Swifts of the world, and top-tier, needle-moving cultural youth, because they are concerned about their brand, their demographic and their success and career and whatnot."
This isn't the first time Swift has been called out for her silence. Last May, Lola Kirke directly addressed Swift, stating that the "Bad Blood" singer "might as well" have voted for Trump. That November, Swift was criticized again by PopFront writer Meghan Herning for refusing to denounce white supremacists who were using her music as propaganda. Swift, instead of responding to the writer with a comment, threatened to take legal action against her for publishing defamatory statements. 
Reznor summarized that he isn't against the conservative agenda per se, but rather, the lack of honesty in government. "I know how I feel, and I have let it get to me in ways I wish it hadn't. My worrying about it isn't helping anything. But what Donald Trump is doing is concerning and infuriating—and it's not the conservative agenda, it's not a question of religious preference, it's not a question of should government be big or small," he said. "I don't have any problem with those topics. But the disregard for decency and truth and civility is what's really disheartening. It feels like a country that celebrates stupidity is really taking it up a notch."
You can read his profile in full, here.