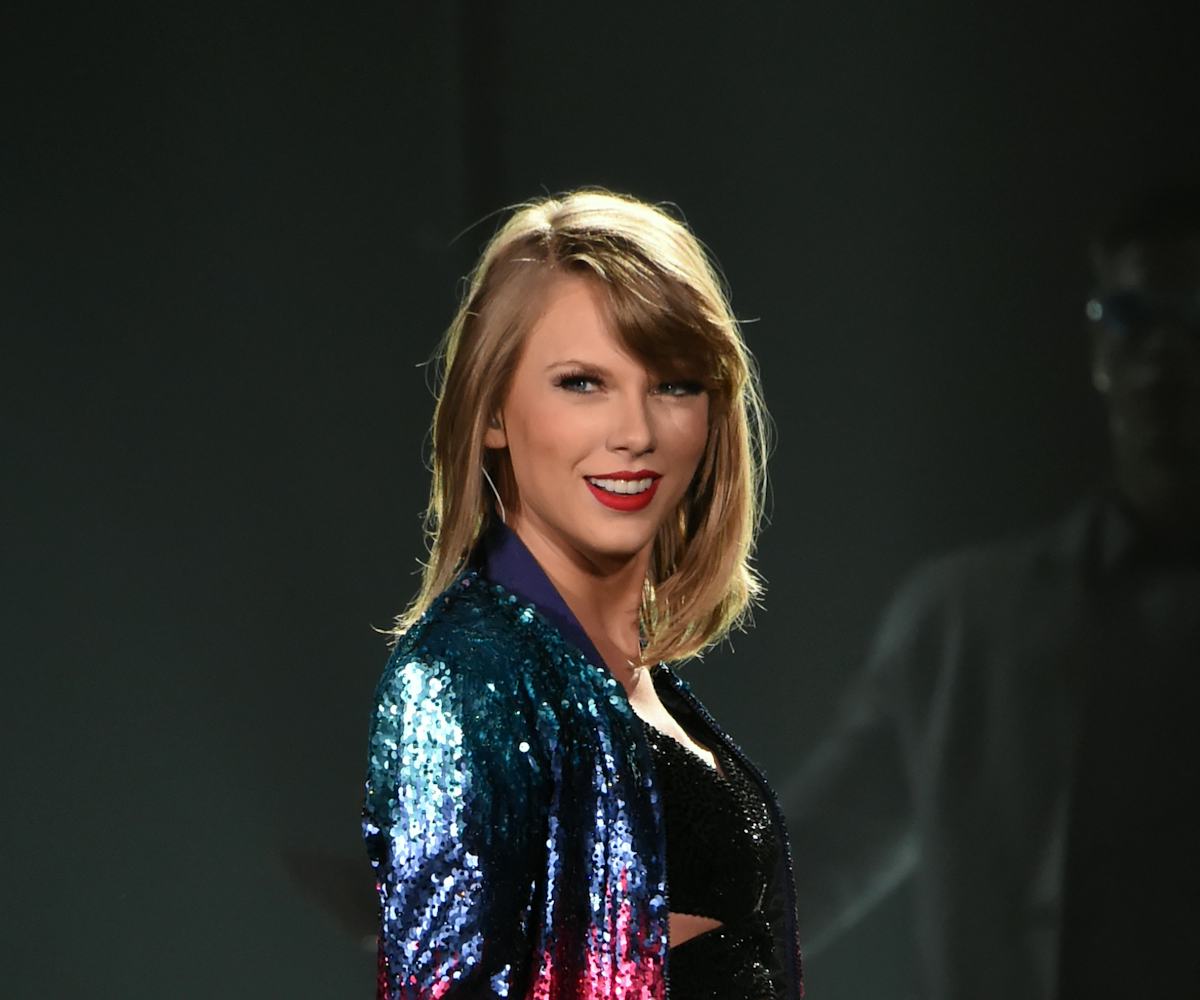 photo by Jun Sato / getty images
taylor swift made a fan's wedding dream come true
Around these parts, a Taylor Swift wedding photo is what we like to refer to as the Big One. When it hits, we're packing our bags and calling it a career. But since her and Calvin Harris have only just begun, it might be a while. So today we give you the next best thing: a picture of Taylor Swift at someone else's wedding! 
But these weren't your average banquet hall nuptials. The wedding belonged to Katy Harris, who despite being a Taylor Swift superfan has yet to change her first name. Harris and her fiancé, Chris Eisenman, had planned to get married on Swift's birthday last year, but when that didn't work out, they decided on the next best option.
Last Friday, in the parking lot of of Philadelphia's Lincoln Financial Field—just before Swift was set to perform on her 1989 tour, Harris and Eisenman
. She explained the whole kooky idea on her
a few days before the ceremony, which was somehow seen by Swift's mom. Even more improbably, mama Swift found them in the crowd—we guess they were the only ones dressed as a bride and groom—brought them backstage, where they snapped 
You can see it below.