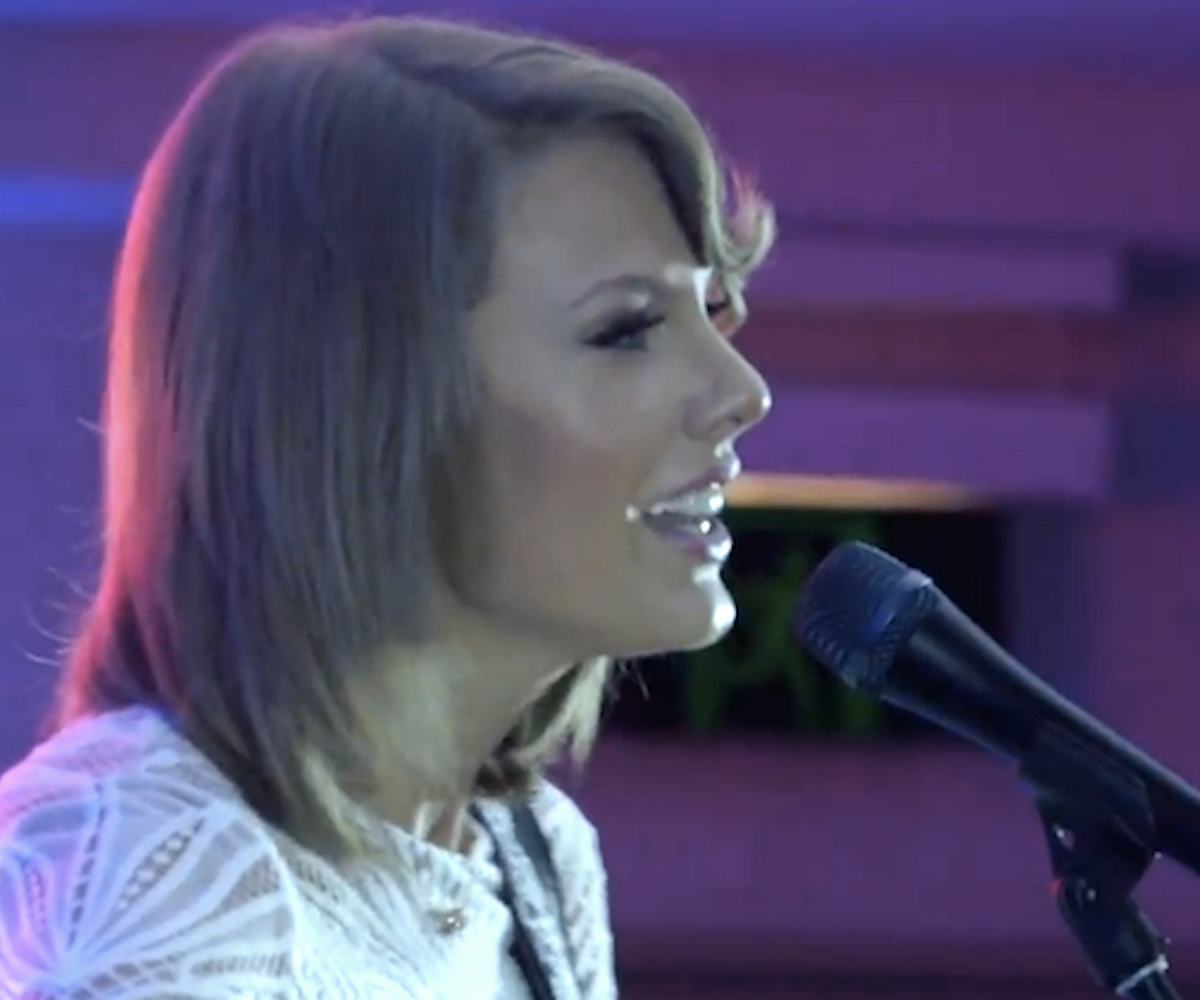 Image Courtesy NOVA
See Taylor Swift's Live Solo, Acoustic Version Of "Wildest Dreams"
oh, and "shake it off," too!
Given her big, colorful stage productions and current status as the poppiest of pop stars, sometimes it can be easy to forget that Taylor Swift started off her glitter-coated career as a country artist with a guitar in her hands.
Today, we were given a gentle reminder of that—and how she can go small—thanks to these videos of her performing solo and acoustic for just 100 people at the Australian radio station, NOVA. 
First off is a truly enchanting version of her "Wildest Dreams" that seems cut more from the world of indie, alt-country than big name, bright-lights pop. We love it and hope you do, too. Want to hold hands? Let's hold hands.
As beautiful as that was, Swift throws us all a little curveball with her rendition of "Shake It Off." Not a song we would ever pick for a stripped-down acoustic set, but it does give us a chance to hear her voice clean and pure. It's also a little bit dorky and, frankly, that's how we like her. 
Enjoy them both, we did.
(via Stereogum)