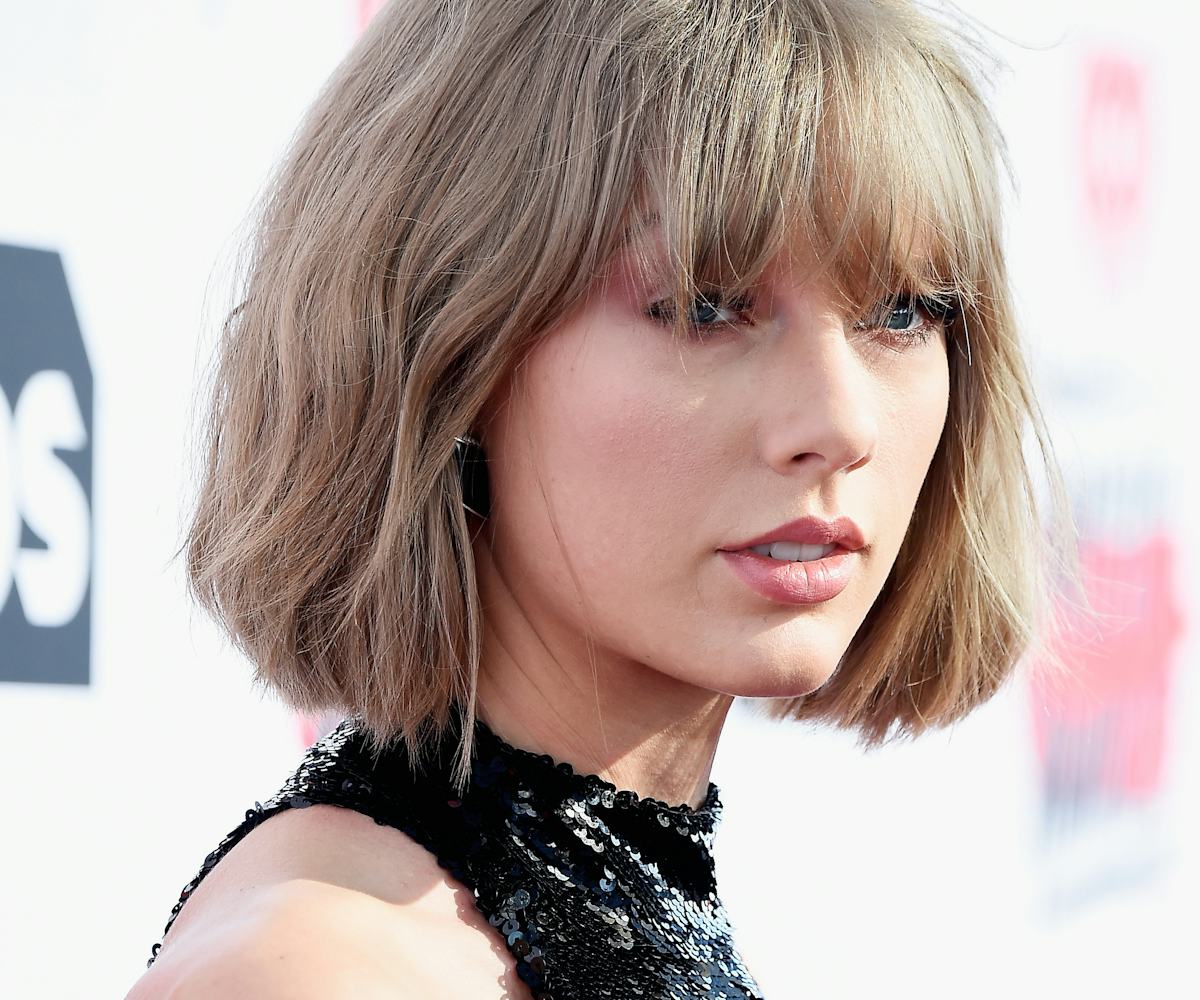 Photo by Frazer Harrison/Getty images.
Taylor Swift Wins Taylor Swift Award For Being Taylor Swift In The Most Taylor Swift Way
Taylor Swift has turned winning awards into an art form. From the mastery of her surprise face, to the inspirational thank you speeches, no one wins better than Taylor. So, why is she so good at collecting hardware? Has she forever been making up for that one fateful evening, when one of her first acceptance speeches was rudely interrupted by he who shall not be named? Or is it because she does it so frequently and well, practice makes perfect?
Swift has become an awards show fixture over the years, spending as much time on stage as she does in her actual seat. The next award show Swift will grace with her presence are the 64th annual BMI Pop Awards, where she'll receive something called—get this—the Taylor Swift Award. That's right, folks. Swift has won so many awards that not only do we have to make up new ones, but we have to name them after her, too. 
Broadcast Music Inc., who gave the Michael Jackson Award to its namesake in 1990, will also honor songwriters Barry Mann and Cynthia Neil. "This evening is a true celebration of music and a tribute to the artistry of songwriting that spans generations as defined by three of the most prolific and influential music creators in the industry," said BMI CEO Mike O'Neill in a press release.
That said, expect Swift to bust out her entire awards show arsenal, when they're handed out May 10 in Beverly Hills, California.