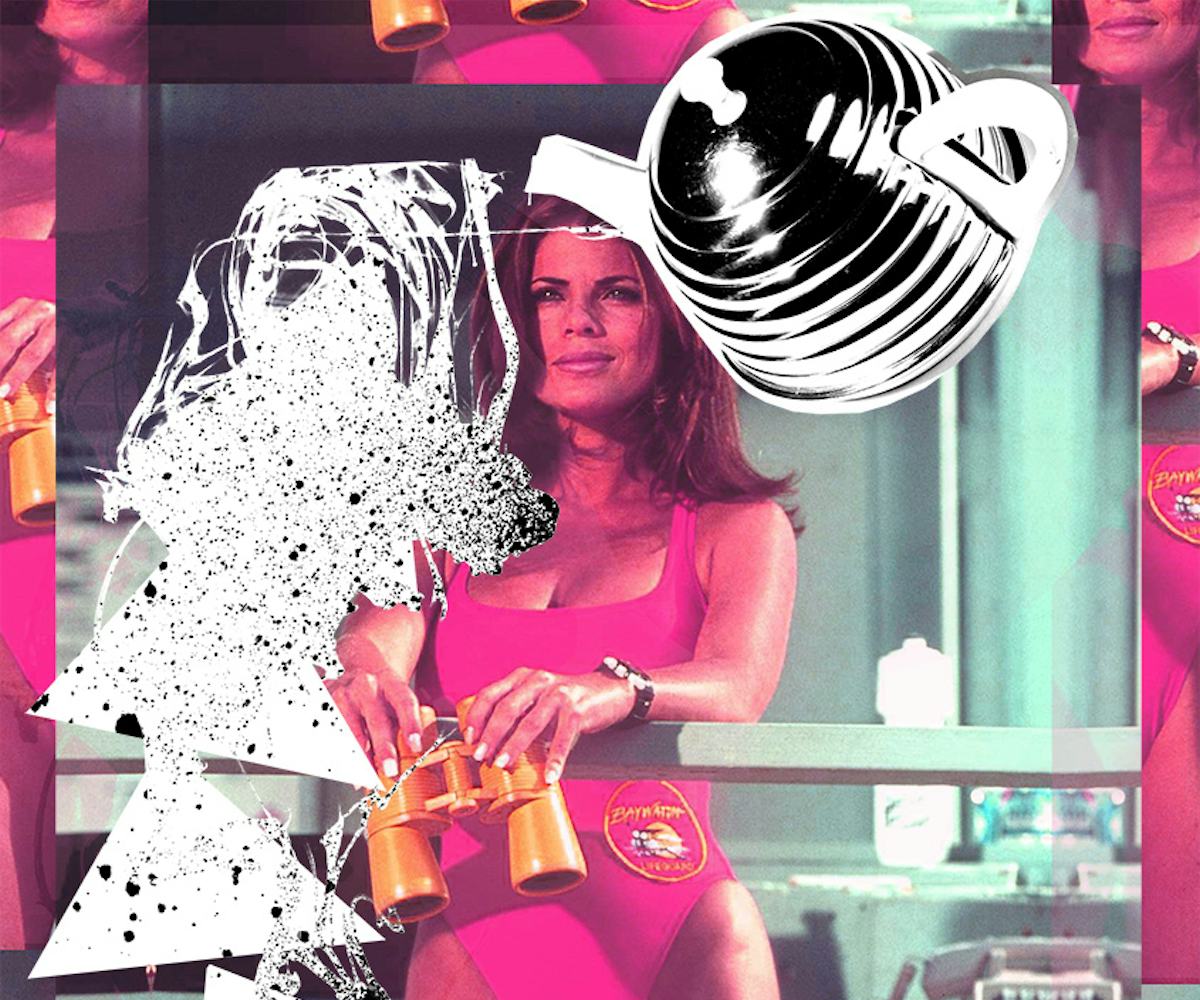 collage photos by Getty Images
how to tan with tea
an all-natural diy that works
With summer fast approaching, we're eager to jumpstart the season with some safe, sun-kissed color. But most sunless tanners are chock-full of chemicals and have strong, unpleasant fragrances—leaving those of us seeking natural options with few alternatives. Fortunately, we stumbled across a self-tanning solution that's probably lurking in your kitchen cabinet, or is just a grocery trip away.
Turns out, your morning cup (or two) of black tea not only contains polyphenols (a fancy word for antioxidants) and caffeine, but can also be used as a temporary skin tint. Black tea leaves are dark in color, resulting in a deep brown hue when brewed and applied to skin. Invite a few friends over for a different kind of tea party, and follow the steps below to get completely natural color without stepping foot in the sun.
You'll need:
5 black tea bags (any brand works) 
Medium-sized cooking pot 
An empty and clean spray bottle 
Makeup sponges
Just like other, less natural self-tanning methods, make sure to exfoliate and shave beforehand (not because we think you need to shave, but it'll make for a more even application). Place five black tea bags in a medium-sized cooking pot. Add two cups of water, and bring it to a boil on the stove. Turn the stove off and let it steep for 10-15 minutes. Once it's room temperature, remove the tea bags. Pour it into a spray bottle and spray it evenly on your skin, and blend it with a makeup sponge. 
Spray sparingly on your knees, elbows, and ankles, making sure to blend those areas well. Wash your hands thoroughly afterwards, and make sure to give yourself ample drying time before getting dressed or in bed (unless you want stained clothes and sheets). We also found storing the spray bottle of tea in the refrigerator made for a cooling, refreshing treat on particularly hot days. 
Don't worry about unevenness or having to get it right the first time. You can easily wash away any streaks or undesired color, since it's only tea, after all. Since the tint will come off in the shower, pool, or ocean, we recommend this method for weddings, special events or anywhere you want some post-vacation color—just as long as there's no water in sight! If you're short on time, try soaking in a hot bath with the tea bags for a quick and easy glow. This method also helps "real" tans last a few days longer. 
This self-tanning solution is totally our cup of tea.