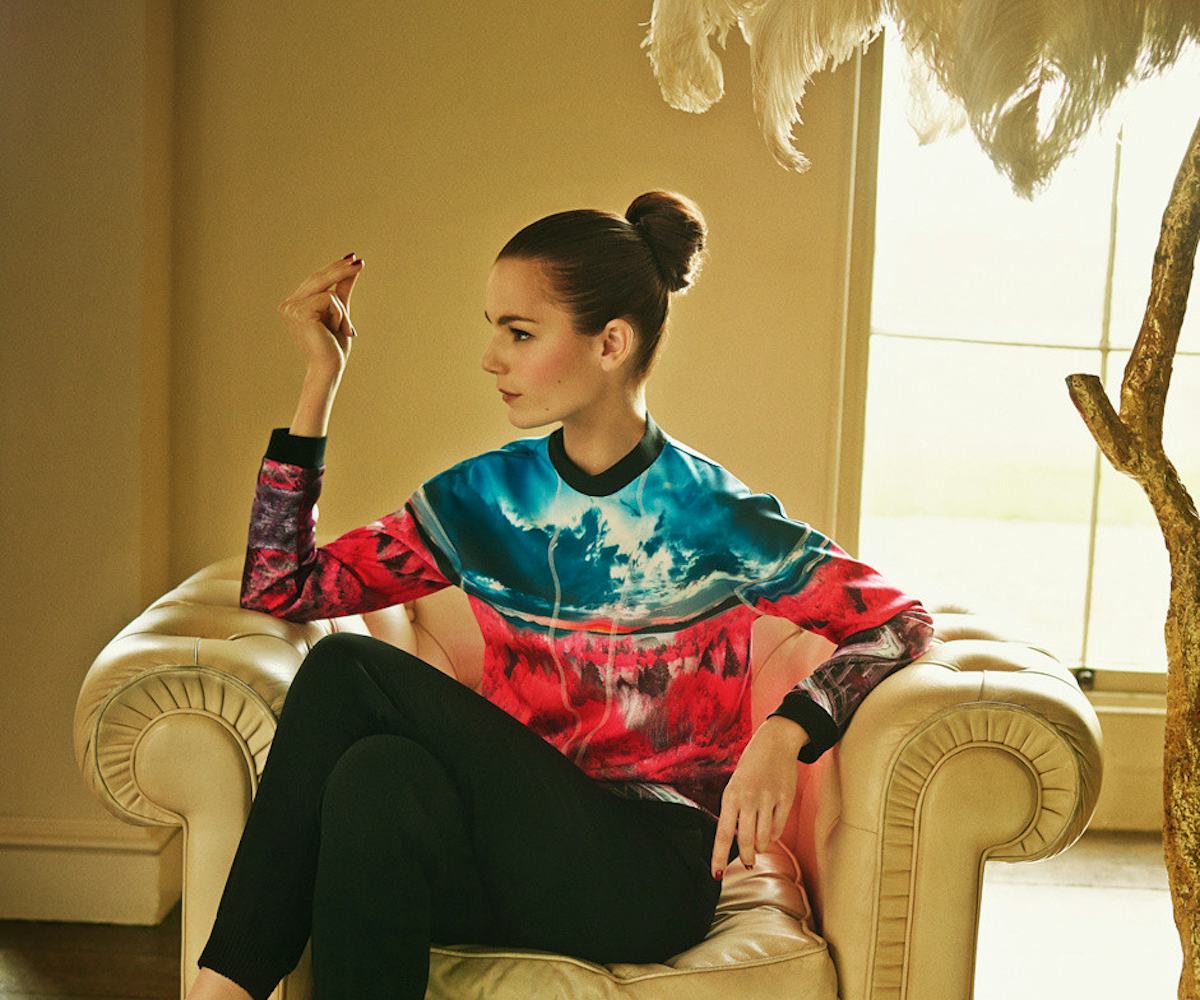 photo via ted baker
the one brand you need this fall
Sure, we're totally excited for all the changing leaves, the brisk breezes, and pumpkin-flavored pancakes and lattes and whatnot—but what we're most excited for this Fall is the opportunity to revamp our wardrobe. Yes, we're talking layers, chelsea boots, long-sleeved dresses, and denim jackets, people!
Luckily for us, and for you, Ted Baker is offering a 20% discount in-stores and online today with the code 20DAY. If you're looking for inspiration, our fashion team picked their 10 favorite pieces of the moment. Browse the gallery for our picks and then check out how our favorite bloggers styled their Ted Baker goods below.
The Look We Want To Wear Everyday: 
Downtown Cool: 
Addams Family Darling: 
Park Ave Princess: 
Midwest Glam: 
Soho Vibes: 
British Gentleman (for the dudes): 
Shorts aren't just for summer! Pair these with opaque tights to keep summer going all year 'round.
Ted Baker London Carmoni Opulent Bloom Printed Shorts--$165
This cape is hands-down the fashion department's favorite piece. It's a great investment for fall.
Ted Baker London Vickiye Woollen Cape--$348
Who doesn't want a bulldog on the back of their tablet? We've named him Gus.
Ted Baker London Sabin Cotton Dog Mini Tablet Hardcase--$60
Forget your go-to LBD, punch up the party with a digitized floral print.
Ted Baker London Jacen Glitch Floral Print Tunic--$275
Upon first glance, this skirt might seem a bit too prim and proper, but pair it with your favorite rock n roll t-shirt and jean jacket to channel your inner Pink Lady.
Ted Baker London Kobi Tulip Print Skirt--$248
Suede? Check. Cobalt Blue? Check. Rose gold hardware? Check. What are you waiting for?
Ted Baker London Sapley Suede Leather Jacket--$675
Stay on-trend with these mod-inspired Chelsea boots (which can be paired with any of our other picks)!
Ted Baker London Brienah Pointed Ankle Boot--$230
There's nothing more classic than the perfect pair of shade.
Ted Baker London Moebius Square Frame Sunglasses--$250
Jazz up even the simplest outfits with this beaded collar.
Ted Baker London Threed Beaded Collar--$110
We think mixing animal prints is a do--don't be afraid to take a walk on the wild side