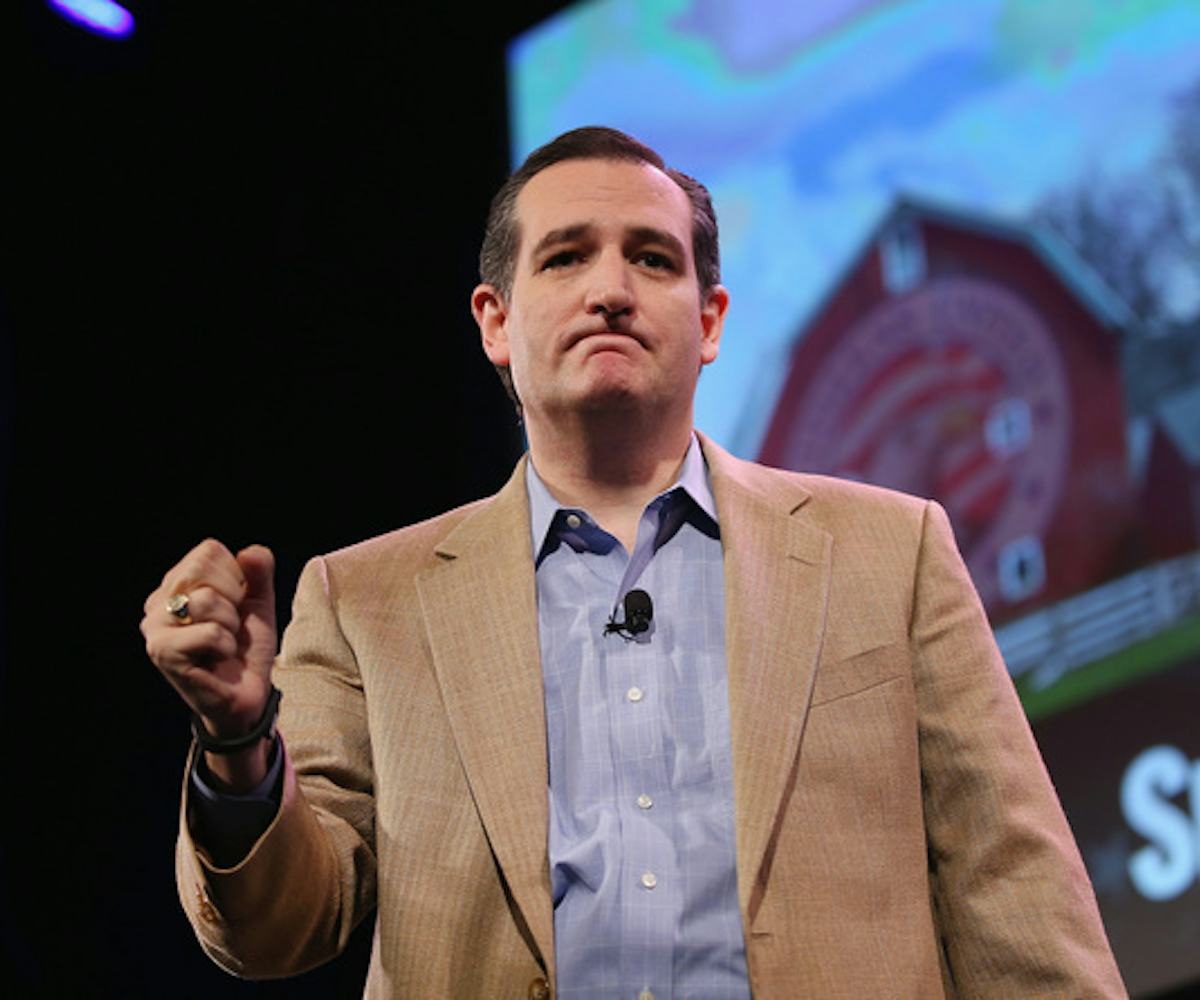 Photo by Scott Olson/Getty Images.
The Internet Had A Field Day After Ted Cruz Liked A Porn Tweet
Twitter is always watching
Politicians are not good with the internet (see: Donald Trump). Even beyond Trump himself, the current administration has gotten themselves into heat time after time after time for not knowing that the people born on the world wide web are always watching.
Enter: Ted Cruz. Late last night, the Texas senator was perusing Republicans' favorite social media platform, Twitter, when he decided to like a tweet from the porn account @SexualPosts. It's NSFW, so click here at your own risk but, basically, it's a video that shows a woman catching strangers having sex with each other in her home. Instead of getting angry though, she, well, gets herself off.
Cruz has since unliked the Tweet but backtracking has never stopped the internet from poking fun at someone before. Also, friendly reminder to everyone that screenshots are a thing.
Considering Cruz once tried to ban dildos, it's totally justifiable to get angry at his hypocrisy. And yet, as one Twitter user pointed out, there are a lot of other contemptible things that Cruz has does that are far more shameful than watching porn.
The tweet is now unliked, of course, and Cruz's team says about the offending like, "We're dealing with it internally, but it was a mistake, not malicious conduct." But, whatever, no apology necessary. It's like, we get so few moments of reprieve from the state of the world that we'll take the funny moments where we can get them. Sometimes it's nice to laugh, ya know?