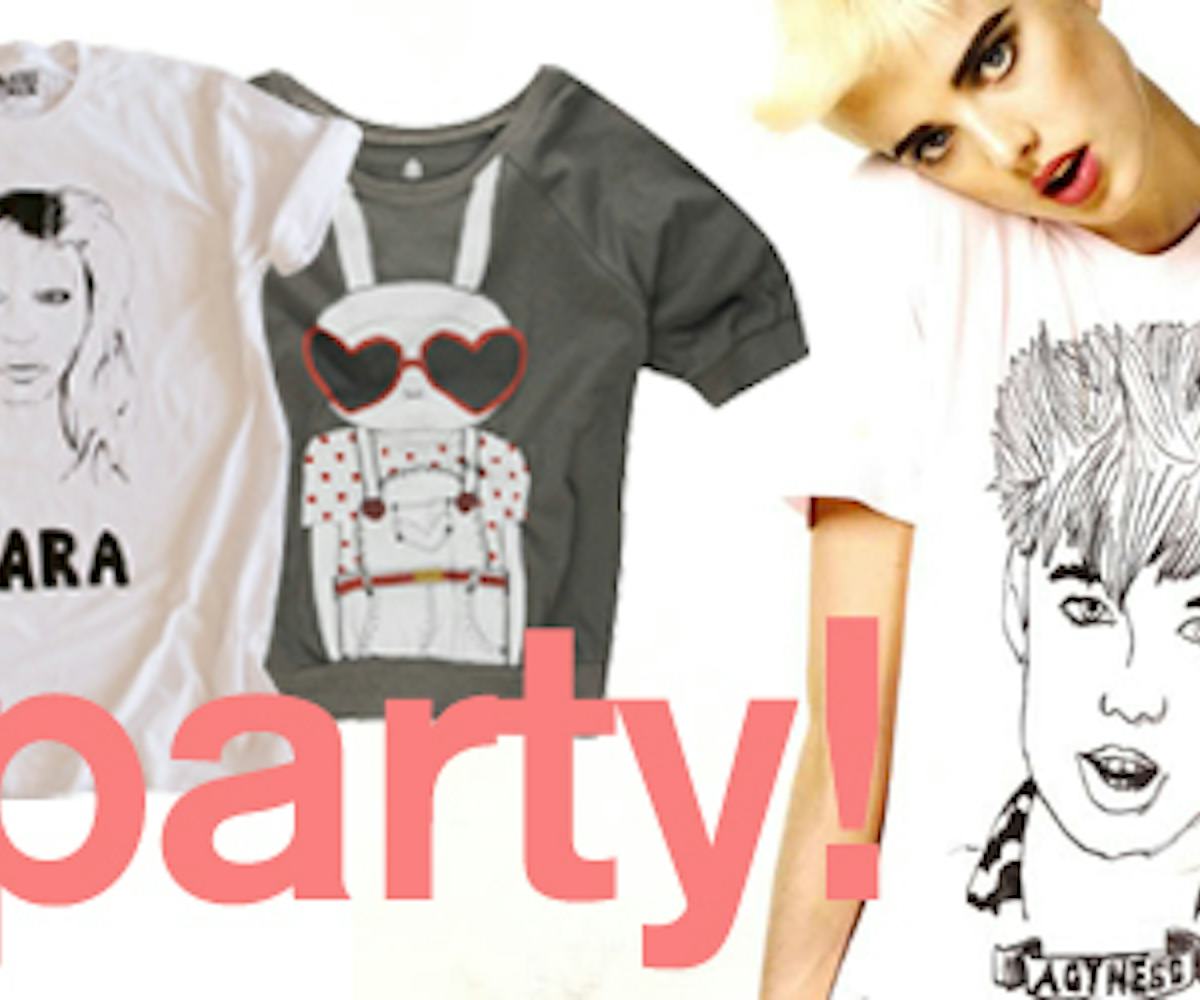 TEE PARTY
who's the latest it girl to get her face on a shirt?
Graphic tees are nothing new, but lately there's been a trend towards drawing things out. In the past year, illustrators like Dana Veraldi have taken a basic tee, plastered it with a portrait of their favorite person (Barack Obama included), and started something of a sensation.
After Agyness Deyn wore Dana's t-shirt (featuring a sketch of the model herself) in Time Magazine last summer, things got heated: October brought Blood is the New Black's Debbie Harry tee.  December saw the scary fashion bunny Le Petit Lapin get her own sweatshirt series at Forever 21.  Now the artist Lacee Swan has her own series of shirts, inspired by Spring 2010's most popular runway models.
Featuring Dutch bombshell Lara Stone, American beauty Dree Hemingway, and Russian teen star Ranya Mordanova, the shirts are available online, and hint at another wave of model worship.
But who would you put on an It Girl tee?
Agyness Deyn by Dana Veraldi (as worn by Agyness Deyn), $30
Le Petit Lapin at Forever 21, $10.50
The Ranya Tee by Lacee Swan, $37
Debbie Harry by Blood is the New Black, $40