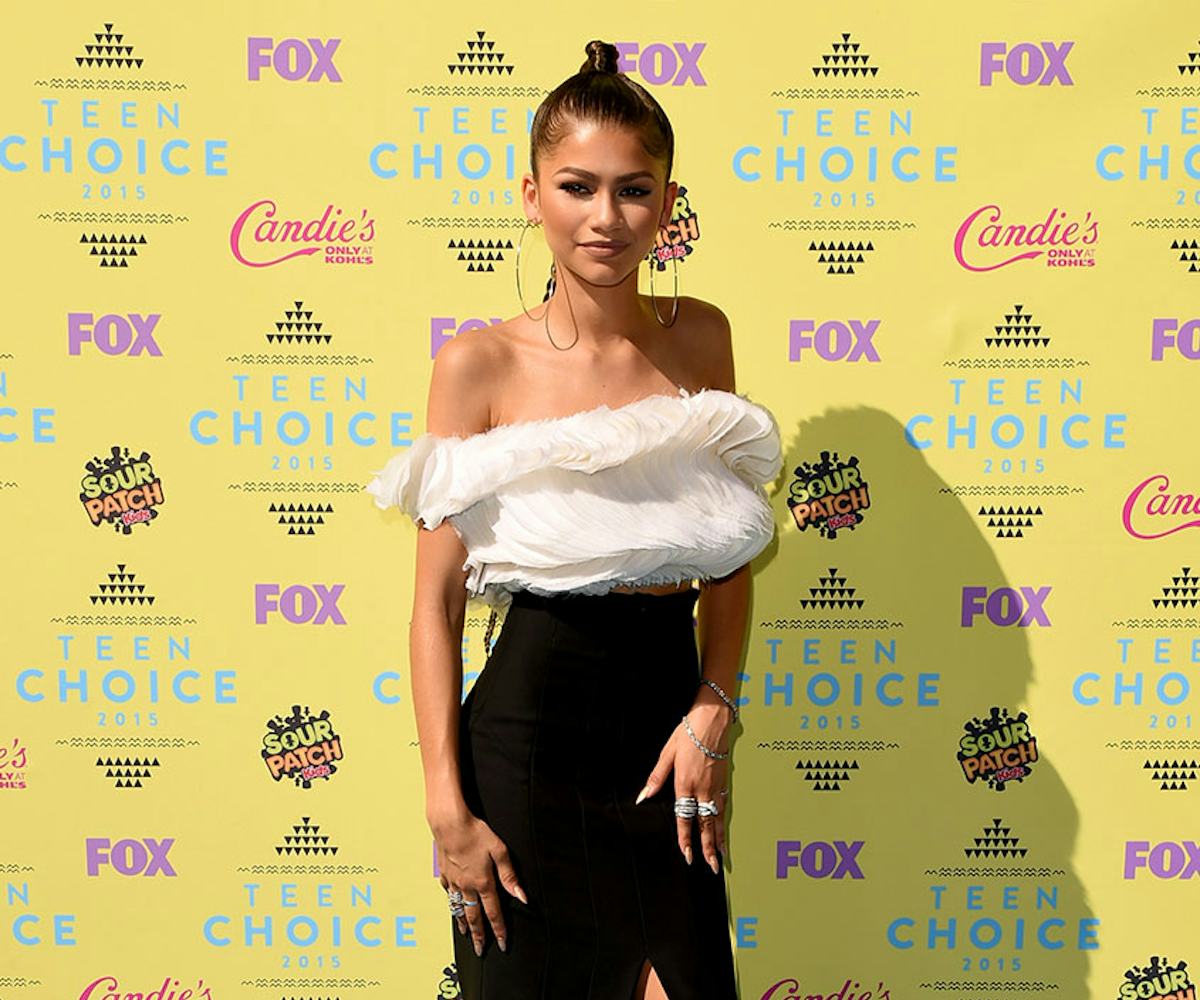 Photo by Jason Merritt/Getty Images
the 11 best looks from the teen choice awards
Traditionally speaking, teen fashion is rooted in trends—and then topped with a bevy of prints, garish details, and as many conflicting designs and materials as possible. But just because we now live in a world where people can get famous from producing offensive six-second clips doesn't mean that we can't reinterpret the teen dream to be something of beauty and value. Luckily, most red-carpet goers at the Teen Choice Awards showed us that this is possible, and interpreted the trends of the moment with a discerning sartorial eye. 
Click through the gallery to see the 11 best looks.
Emma Roberts in Peter Pilotto
With '70s design and a pastel color palette, this look fulfills our every high-tea hope and dream.
Nina Dobrev in Zuhair Murad
If you were wondering how to pull off a sequined dress in 2015, well ladies and gentlemen, here's how.
Chloë Grace Moretz in Gucci
When you're sweet, but you're not too sweet, and you want everyone to know it.
Britney Spears in Mikael D.
Britney, Britney, Britney—you have been on your game lately. Seriously.
Keke Palmer in Giulietta
The '90s met the '60s, and all was well and good with the world.
Rita Ora in Max Mara
She's just a young, single, and sexy crazy girl looking to paint the town red, and perhaps poison a few along the way. Nothing wrong with that.
Sabrina Carpenter in Marchesa
This dress looks very warm. And as I sit here in an office, being blasted by freezing cold AC, I really appreciate that.
Zendaya in Ashi Studio
Everyone else can go home now.
Peyton List in Bongo Jeans
Hillary Clinton, trade in your trademark pantsuit for a look like this and you'll win the Millennial vote. That way you won't need to "chill in Cedar Rapids."
Maia Mitchell in Giamba by G. Valli
You know when an outfit makes you want to run and have a sunset picnic on the beach? Or frolick in a field full of sunflowers? 
Willow Shields in Marni
While this Marni ensemble may not be the most predictable look for a 15-year-old to wear, it is super-cool. Plus, it shows that Shields is confident enough to wear something other than the typical cutout mini-dress we're used to seeing.