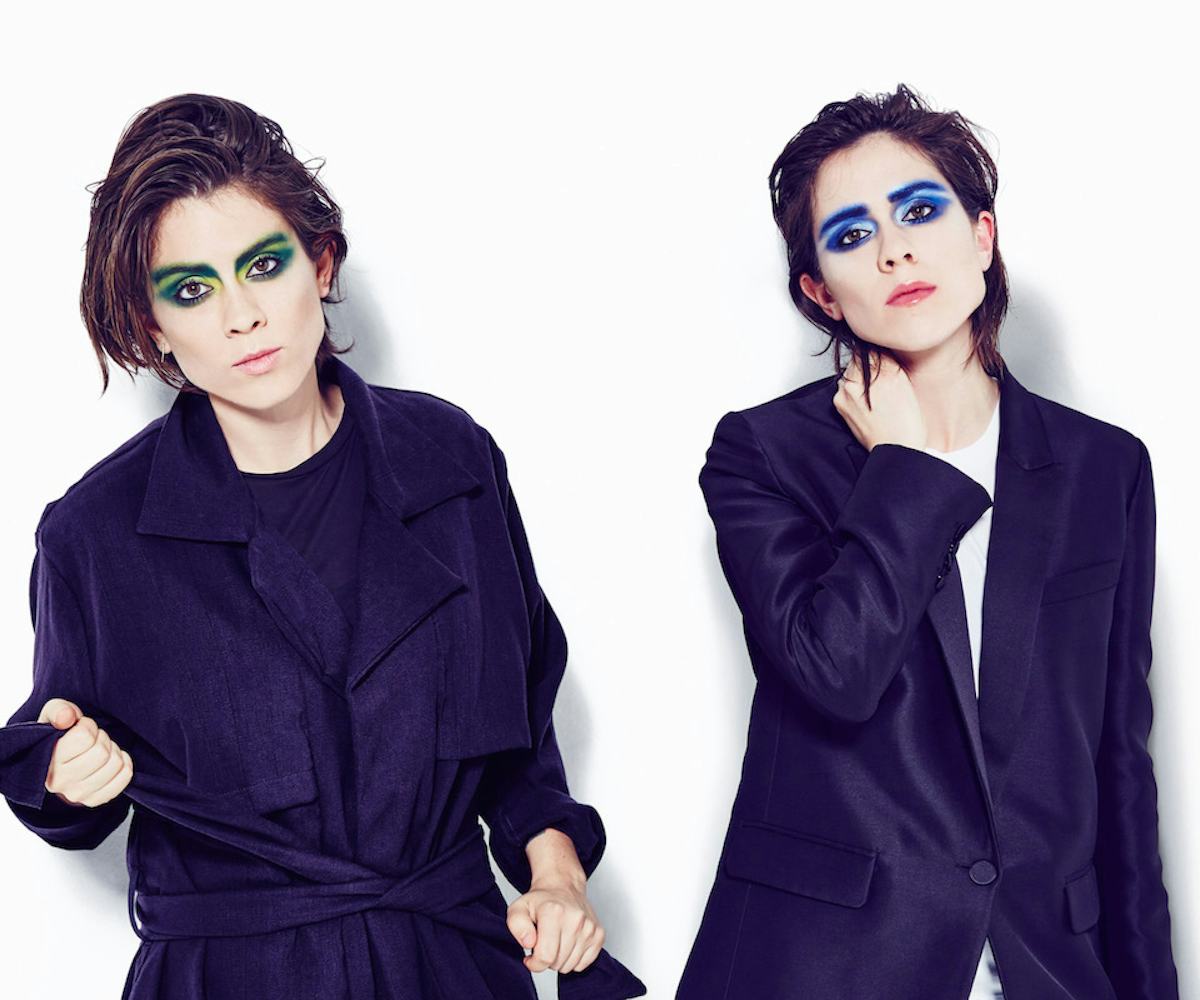 Photo courtesy of Warner Bros.
Tegan and Sara Want To Be More Than Just Your "Boyfriend"
Listen to the new single here
Yesterday, we shed light on the hilarity that ensued when Tegan and Sara put their comedic chops to the test in a brand-new Funny Or Die sketch. Today, we remind you where our love for the Canadian twin sister duo originally stemmed from—their infectious dance tunes. Their newest single, "Boyfriend," is just what the electro-pop world needs—a mix of '80s sheen with the group's trademark openheartedness. 
Sara provided some insight into the song for Zane Lowe before its worldwide premiere on his Beats 1 radio show. "It's a pretty straightforward pop song about a relationship that I was getting into with a girl who had never dated a girl before," she said. "She had a guy that she was sort of seeing, and we used to joke around that she was treating me like her boyfriend, and I was trying to get her to tie it down."
"Boyfriend" marks the first single from Tegan and Sara's upcoming eighth studio album, Love You to Death, out June 3. Take a listen, below.