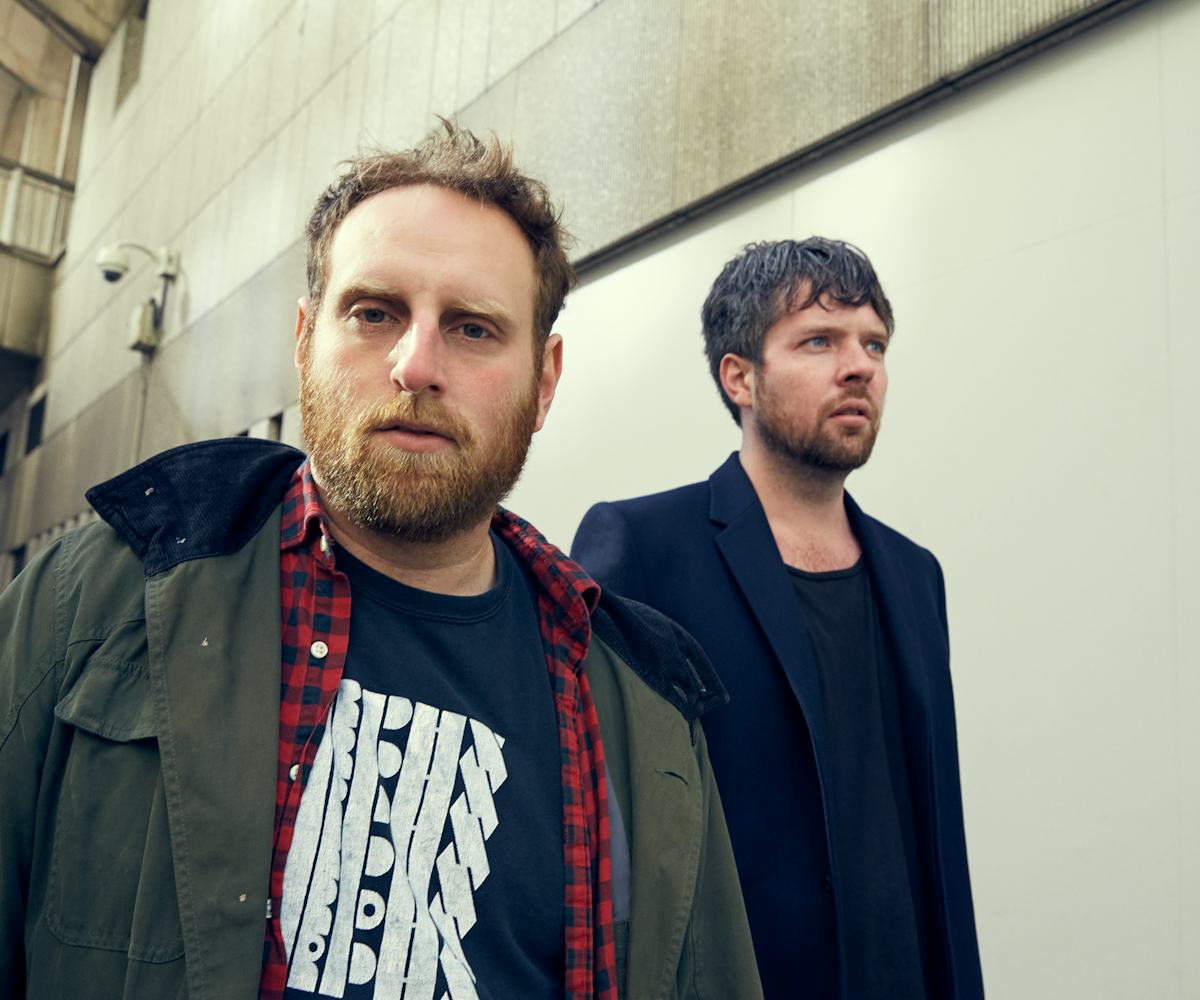 Photo by Tom Weatherill
Junior Boys Singer Jeremy Greenspan On The 10 Albums That Inspired Them
Back in 2004, everyone I knew up in Canada was listening to Junior Boys in their ear buds as they braved the deep freeze on their way to campus. They were our answer to The Postal Service, a tag-team from Hamilton, Ontario, who had a strong knack for crafting wistful and imaginative electro-pop. Their debut album, Last Exit, was also their breakout, ending up on many year-end lists and establishing Jeremy Greenspan and Matt Didemus as production and melody wizards. Now, the duo is getting ready to release Big Black Coat (February 5), their first album in five years and proof that as electronic music has exploded into a high-voltage craze around them, Greenspan and Didemus are still making thoughtful and intricate electro-pop, their way. Here, Greenspan runs through the ten albums that have inspired Junior Boys along the way.   
10cc - Sheet Music
This is the greatest headphone album of all time. There is so much information that it's impossible to digest it the first few times. Also it is an album that communicates, beyond anything else, the love of being creative in a studio.
Robert Hood - Minimal Nation
Hard to say what my favourite minimal techno album of all time is. It was between this and Plastikman's Recycled Plastik. Robert Hood is funk, though. 
YMO - Technodelic
Was trying to decide between a YMO album, a Kraftwerk album, and a Japan album. I think YMO has been too important for me over the last few years to not give them the edge. I think they are the most sonically daring pop band of all time. 
John Martyn - Grace and Danger
John Martyn has that ability to straddle a line between ambient strangeness and sentimental dream pop so perfectly.  Sometimes he veers into a place of uncomfortable cheese, but when he gets it right, he is perfection.
Other People Place - Lifestyles of the Laptop Cafe
Hard to choose between all of the Drexciya projects. I probably play this one the most. 
Jeremih - Late Nights with Jeremih
I haven't spent enough time with the brand new one, But this original Late Nights EP was probably my favourite modern R&B release of the last decade.
Prefab Sprout - Steve McQueen
Perfect album, perfect band. 
John Foxx - Metamatic
Wasn't sure whether to put Metamatic or the first OMD album, which in truth I probably listen to more. But Metamatic was too important to me. It opened me up to an entire genre. And it was a gentler, cleaner approach to writing about the modern experience than the industrial stuff that I had grown up on. It created a path for my own writing, in a way that few albums ever have. 
JD Emmanuel - Wizards
In the last few years I have really started to get excited by overtly New Age music. I love how functional it is. It is so much more visceral than typical experimental electronic music, because it has this sense of purpose. This album is probably my favourite of the genre. 
Isley Brothers - Go For Your Guns
In truth I would probably choose an Isley brothers greatest hits if I could (can I?). No, this is my favourite of their proper albums.