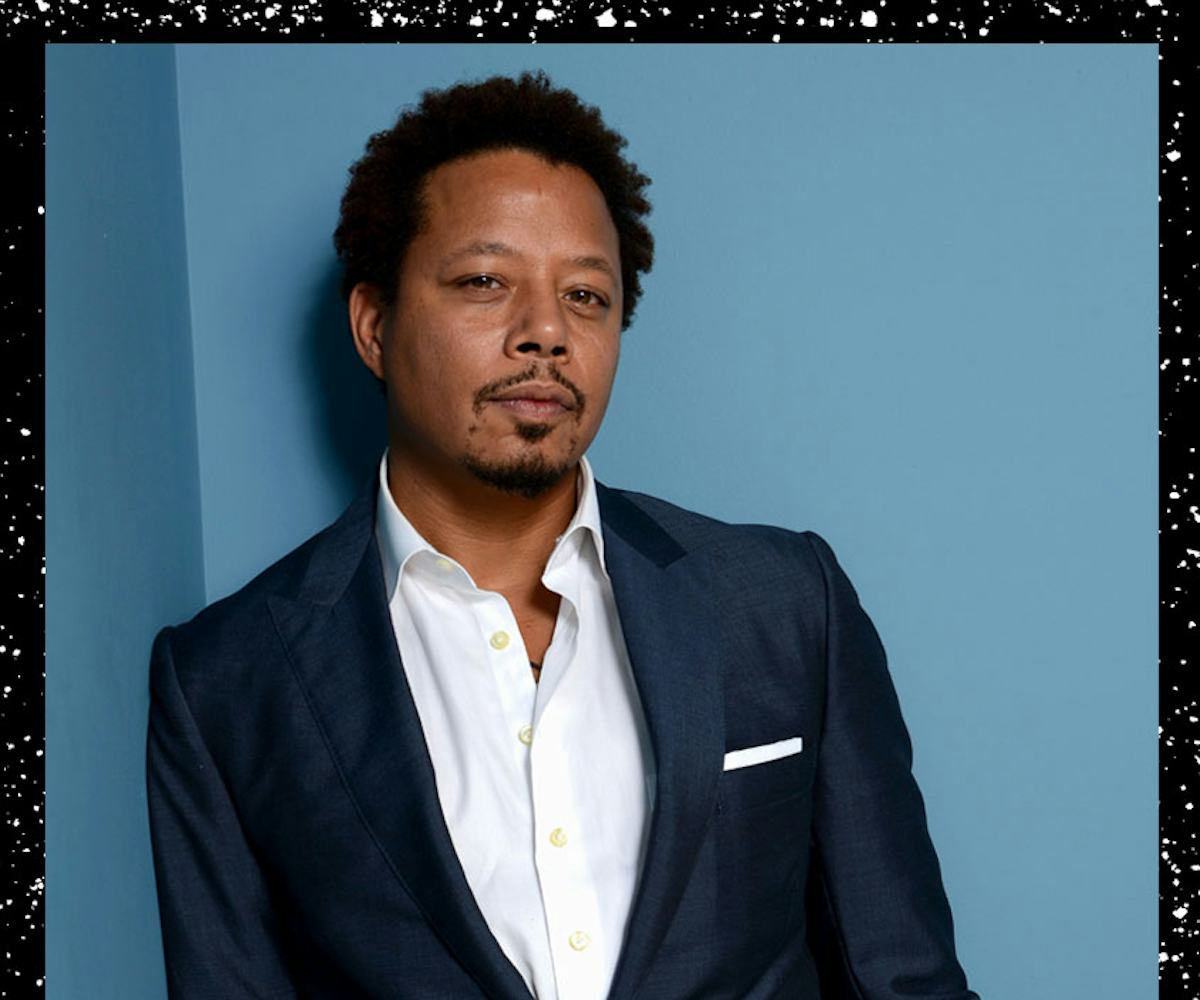 Photo by Larry Busacca / Getty Images
Terrence Howard's hidden history of abuse
and the moral dilemma of being an 'Empire' fan
I've had a pretty rocky love/hate relationship with Empire since its premiere. Why I love it: It's the first primetime network drama co-created by a black screenwriter (Lee Daniels), with a predominantly black cast, the drama is addictive, and no one can make boss moves in leopard quite like Cookie Lyon. Why I hate it: The plot has holes, the music is subpar (except, of course, for "Drip Drop"), and then there's the most recent complication to my sentiments toward the show–my discovery that I've been watching a six-time-accused woman beater on television each week.    
For the past 15 years, Howard (who plays the lead role of Lucious Lyon) has remained mum about his extensive history of violence against women. First, in August 2000, was his alleged assault of a Continental Airlines flight attendant. Two years later, he pleaded guilty to disorderly conduct after punching his first wife in the face. He made the same plea in 2005 when he assaulted a woman and her fiancé in a Philadelphia diner. The proceedings of his second divorce were riddled with claims of verbal and physical assault, with his ex-wife filing a restraining order against him in 2011 after a physical altercation, and another in 2013 when she showed up in court with a black eye after the couple had reconciled. A year before the second restraining order was issued, Howard was accused of choking and striking his then-girlfriend, May Seng Yang. Although Howard wasn't charged, Yang was arrested for punching him, and the issue was settled in a civil suit. And what does Howard have to say about all of this? Not much.
So when I discovered this well-documented but not-often-commented-upon past, as a feminist/woman/person with thoughts, I had a major dilemma: How could I support the endeavors of a man who put his hands on a woman on six different occasions, with seemingly little remorse?
Domestic abuse has long troubled our country, and only recently have significant efforts been made to address it in the celebrity realm. I can't tell you how many feels I've gotten during the No More "Speechless" PSAs, and even the most recent Grammys dedicated a segment to It's On Us and Brooke Axtell's story of survival. At a time when we're encouraging people to be upfront about violence against women, here is Howard casually getting away with a major career revival. He's intentionally dodging his past, and we'd be doing an injustice to not sound the alarm.
So, here I am: Sounding the alarm. But even with my anger towards Howard—and those who dismiss his history—I can't deny the fact that Empire is a damn good show. Yes, it is far from perfect, but any time you combine the plotlines of King Lear and Dynasty, and throw in some Timbaland-produced beats, you're sure to get my vote. And it's more than just a soap opera by black people, about black people: The show is shining a light on what it's like to have ALS and bipolar disorder, struggling to accept one's homosexuality, domestic violence, and many more social issues. Plus, its viewership has been climbing by the millions every week since the premiere. No show has ever done that. Ever. How many other primetime dramas are as popular as Empire, and address so many hot-button topics?
So on one hand, Howard is an amazing actor, and the lead of a groundbreaking drama. On the other hand, if the court papers are to be believed, he's a monster.
First off, let's be clear: championing against domestic violence and for diversity in media are not mutually exclusive. Howard is just one part of the puzzle—others created, wrote, directed, and star in Empire—and to boycott the show solely because of him would remove much-deserved support from the many people who made it happen. But liking Empire does not mean that we should stop talking about the lead's abusive past.
Moreover, as a black woman, I do feel obligated to continue watching the show. Truth be told, ingrained in the black community is a culture of unwavering support, the idea that "everybody eats." Since it's rare for a black person to achieve widespread success, when someone does, full-on encouragement is critical. It's why we rally behind the history-making singers, politicians, and actors without hesitation. It's why Empire features actors like Raven-Symoné, Derek Luke, Mary J. Blige, and Malik Yoba—stars who, despite their undeniable talent, would not have gotten major roles right now if Empire wasn't on the air.
Basically, we have to provide consistent support for each other because it's not guaranteed from anyone else. So, according to this community-centric culture, I'm supposed to watch Empire and ignore Howard's history–but I can't quite wrap my conscience around that.
Beverly Johnson cites similar reasoning for taking so long to come forward with her allegations against Bill Cosby: She couldn't bear to tarnish his name at a time when it was nearly impossible for a black man to receive such accolades. But pointing out the wrongdoings of another, more successful black person does not mean that you're bringing down your "brother" or "sister." I can recognize Howard's talents and still acknowledge that he should be held accountable for his violent past. That doesn't make me a hater–or worse, a sellout.
The details of the accusations against Howard are gut-wrenching, but that discomfort does not merit the removal of support for what Empire is doing for television. What it does merit, however, is for us to continue to talk about the gravity of the allegations against Howard, to hold guilty parties accountable for abuse, and to continue to blow the whistle on incidents of assault that have been swept under the rug for far too long, no matter who the abuser may be.