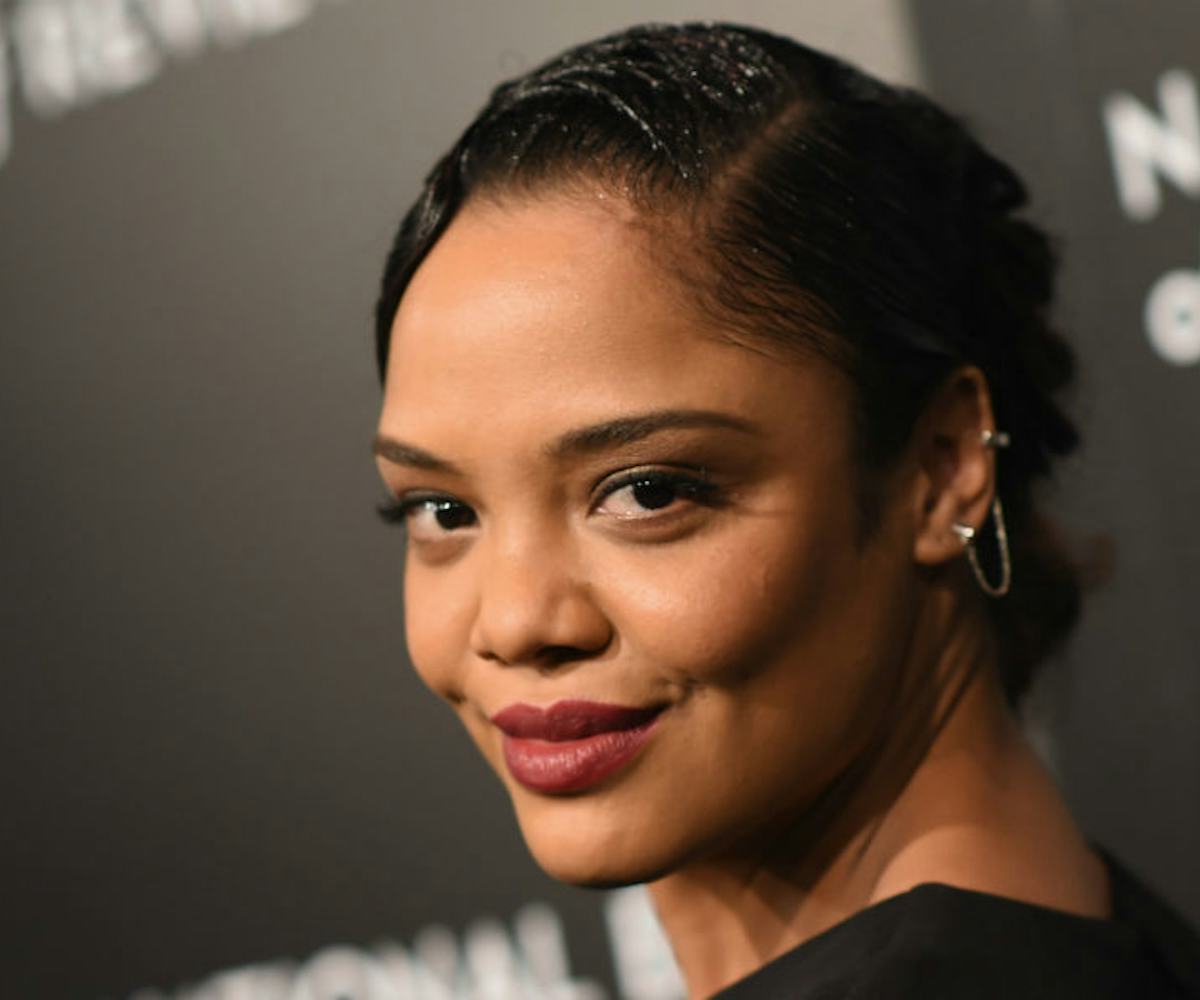 Photo by Dimitrios Kambouris/Getty Images.
Tessa Thompson In Talks To Star In Live-Action 'Lady And The Tramp'
Tessa Thompson is in negotiations to voice the lead in Disney's live-action-CGI mash-up remake of Lady and the Tramp, according to Collider.
Thompson will play Lady, the well-off female cocker spaniel who falls in love with a stray dog named Tramp, who will be voiced by Justin Theroux. If all you can now think about is how steamy that spaghetti kiss scene is going to be with these very attractive people on each end of the noodle—animated or not—you're not alone. The cast is also made up of Kiersey Clemons, Ashley Jensen, and Benedict Wong.
This is a far cry from any of Thompson's other roles, like Detroit in Sorry to Bother You, Valkyrie in Thor: Ragnarok, and Charlotte in Westworld. Though she's not playing a goat this time around—a role we're sure she's hoping for—it's at least in the animal family. Have to start somewhere.
The film reportedly won't receive a theatrical release and, rather, will be available exclusively on Disney's streaming service once it launches in 2019.