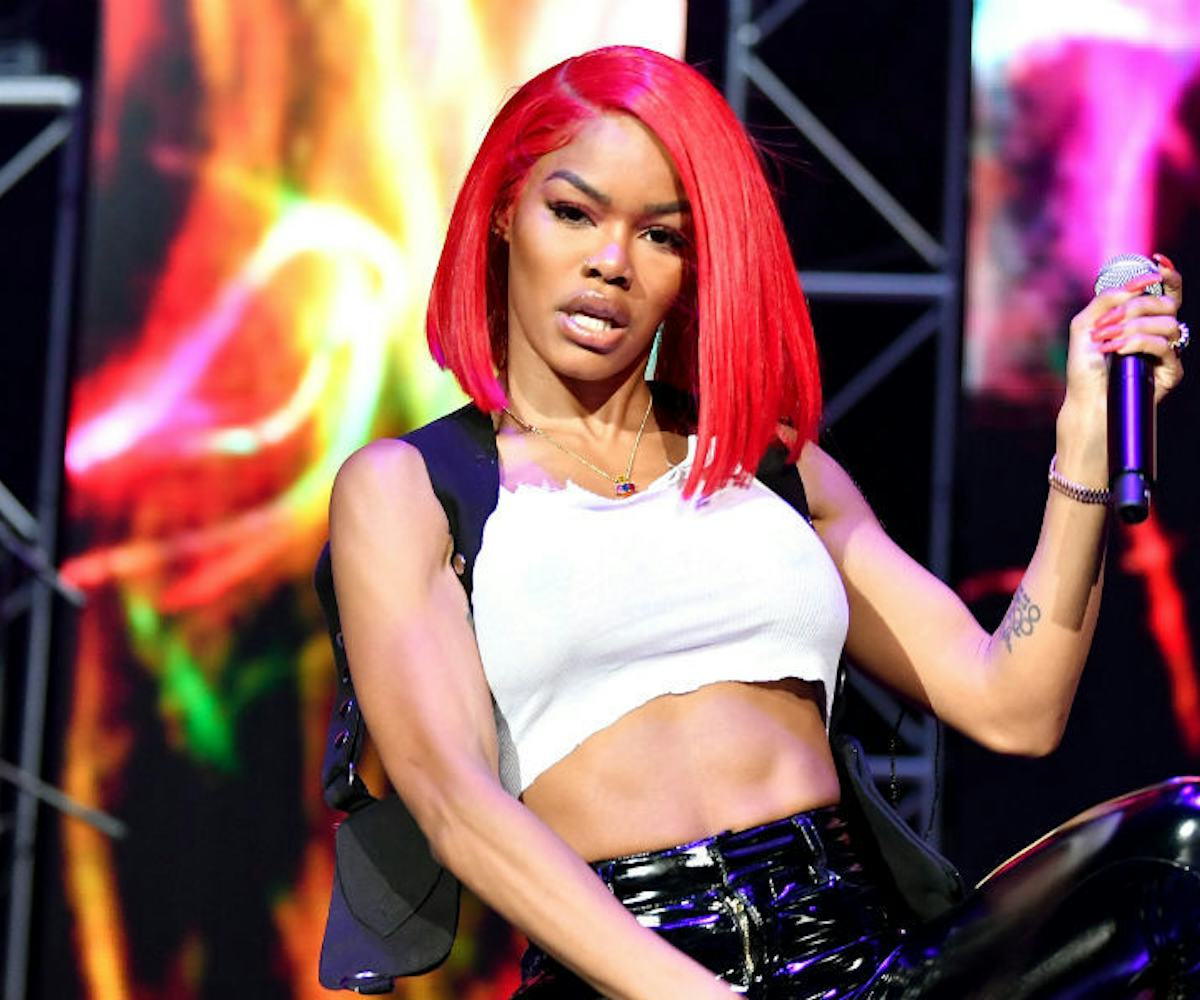 Photo by Earl Gibson III/Getty Images for BET.
Teyana Taylor Leaves Tour After Calling Jeremih A "Lazy, Sneaky Diva"
"All money ain't good money"
Teyana Taylor has had enough.
While the singer just kicked off her tour with Jeremih on August 3, to promote her album K.T.S.E., she's already decided to cut it short, saying she's been "extremely mistreated" by her tour mate. "I will NO longer continue to stay on the #LaterThatNightTour because if I do ima end up knocking this nigga out," Taylor tweeted. "I'm sorry to all who has already purchased tickets to see me I will make sure everyone gets refunded!"
She then proceeded to call Jeremih out for his behavior, which apparently involved purposely leaving water on the stage after his set and shadily thanking her for opening up for him, even though they were co-headliners. After describing him as "lazy, sneaky, jealous, conniving, selfish, and lame," Taylor wrote: "Don't ever try to play me Petunia! They come to see me then 80 percent of the room leave after MY SET! work my ass off every city, every night! You've done nothing this whole tour but act like a DIVA in ya princess chair."
Later in the night, Taylor apologized to her fans again and announced that she'll be putting on a free concert for every city that can't receive a refund. And we, for one, can't wait to see her—and only her—show out. We just hope more wig snatching occurs.