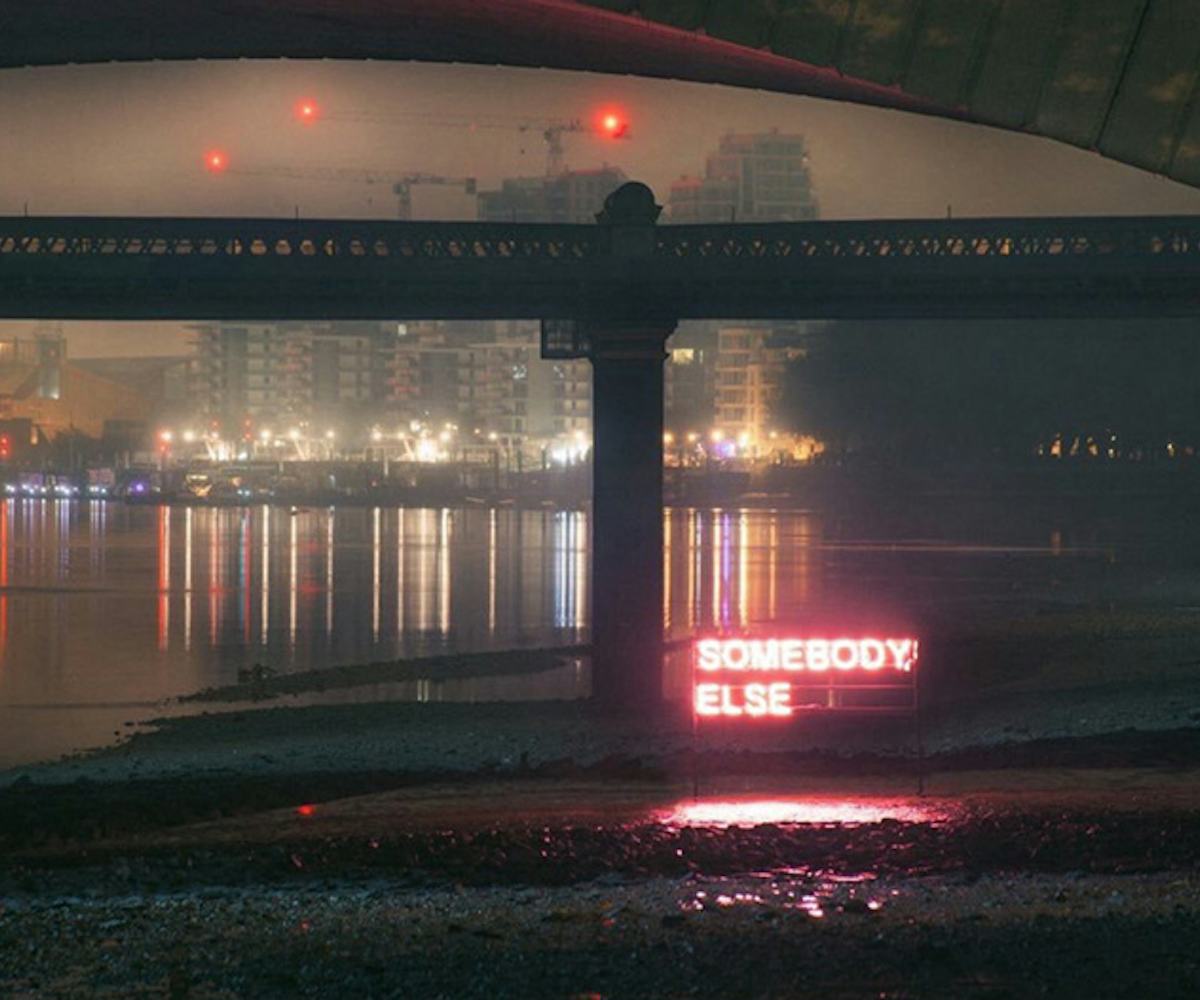 Photo via @the1975/Instagram.
The 1975's New Song Is Made For Disenchanted Lovers
listen to "somebody else" here
In any relationship that's falling apart—romantic ones, especially—the thought of your current significant other being with someone else is one of the hardest things to accept. It could very well be the one thing keeping you two from breaking things off completely. Pride is finicky, after all. "Somebody Else," the latest blissed-out '80s single from The 1975's forthcoming album knows that too well.
"I don't want your body," Matty Healy sings on the chorus. "But I hate thinking about you with somebody else."
Zane Lowe premiered the mellow song today, during his Beats 1 radio show. Unlike The 1975's three previous teaser singles, "Somebody Else" is sparse in terms of Healy's theatrics, but tips its hat heavily towards the 1980s. A synth line bounces under the kick drum; Healy's voice floats above it all, lackadaisical, disinterested, and wobbly. "I'm looking though you, while you're looking through your phone," he sings. It's a situation all too familiar for those of us who've come to the sobering realization a relationship is over. The person who sits before you is not who they were before. They've turned into somebody else, and as such, so are you. Unfortunately, the reality of the clarity isn't as enchanted as this song sounds. Perhaps, that's a good thing, though. Escape within the fantasy before facing the matter at hand. The song is made for it.
I like it when you sleep for you are so beautiful yet so unaware of it, The 1975's new album, drops February 26.